Chef Lance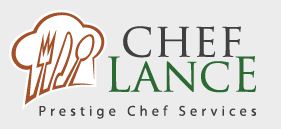 CHEF LANCE – PERSONAL CHEF APPEARANCE
 2:00pm SATURDAY & SUNDAY
CHEF LANCE KINDBERG- PERSONAL CHEF AND OWNER: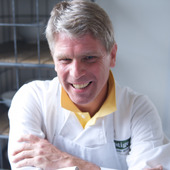 Lance Kindberg is a professional Personal Chef living and working here on Long Island.  Following in his Father's footsteps in the kitchen, Lance didn't truly uncover his joy of cooking until he started raising his family.  Cooking the family meals made him realize just how easy cooking can be and how much a good meal is important to a good family life.
Self-taught as a chef, with a 30 year career in Restaurant hospitality, this opportunity to be a Chef in the community was the next natural step in his creative heart.
As a Personal Chef, Lance offers the following unique food expressions for you to use in your home:
Elegant and Delightful Dinner Parties
Birthdays, Anniversaries and Special Family Events
Girl's Night In with the Chef
Romantic Dinners for Two
Networking Tasting Menu Dinners for Professional Entertaining
In-home Meal Planning and preparation for busy Households
Cooking Lessons
When you want to make your evening of entertaining truly unique and memorable, Chef Lance will create the perfect menu for you and your guests. He will handle all the food related details so you can relax and enjoy your guests. All you have to do is pick out your outfit, chill the wine and come downstairs to greet your guests. Chef Lance makes your entertaining effortless, elegant and affordable.
What makes the service different? You will work with Chef Lance one on one. His passion is personalized service. Past clients express just how easy the communication process is with him and how the evening was pleasantly anticipated, not "one more thing" to do in an already busy schedule. Passion for a wonderful experience created this opportunity for Chef Lance, let him put this passion for excellence to work for you!
Visit Chef Lance at www.cheflans.com                                                             Call direct 631-682-3837