Housing Projects to Tackle Before You Sell Your House and Move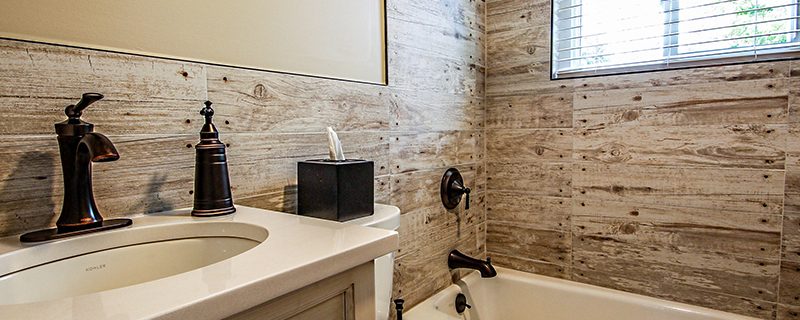 When you are about to make a big move, the last thing you want to worry about is not being able to get your current house sold. However, there are ways to not only help get your home sold quickly, but also increase the value of your home.
First, it is imperative to first look at your home through your potential buyer's perspective. Marilou Young, an Associate Broker with Virtual Properties Realty in Atlanta, advises that you should make notes on what you would notice first as a customer. Having your property looking old and dilapidated will immediately turn off prospects.
Prioritize projects that will boost the attraction of customers to your home. Begin by repairing or replacing what the customer would notice first. Get rid of what would turn off a significant portion of your customers. Aesthetically pleasing, fully functional, and attractive homes will facilitate a quick sale in a competitive real estate market.
You can make your home as turnkey-standard as possible by consulting a reliable local real estate agent. There is no need for initial repairs in a turnkey home. Hence the buyer can immediately move in after the purchase. After going through the hefty cost of purchasing a home, no buyer wants any additional repair costs.
You not only get a higher selling price on your home by improving it but also a bigger pool of potential buyers. Below is a list of projects (major and minor) that you can undertake to increase the value of your home and get your house sold so that you can make your big move.
Painting and Repairing External Walls
A potential buyer will first see the exteriors of the home. It is, therefore, prudent to make sure the exterior of your property looks its best. A fresh coat of appealing paint on the external walls will have the home looking modern and well taken care of. If you have vinyl siding, a good powerwash of your exterior will do the trick as well!
Paint is the easiest change you can make to your home. A well-executed coat of paint around the house to a neutral base color can completely overhaul your interior look. While a new coat of paint has the potential to add significant value to your home, it is necessary to avoid overly bold shades. You do not want your property to gather attention for all the wrong reasons.
Landscaping
You should consider sprucing up your property by weeding that flowerbed or trimming those shrubs. As much as we may be tempted to concentrate on the interiors, customers are interested in a well-maintained lawn and curb. Buyers may even decide not to enter the house by judging the curb appearance. You should, therefore, add that row of potted plants to add a welcoming and natural feel to your home.
Kitchen Remodeling
Generally, the kitchen is considered by many as the heart of a home. Therefore any improvement done to the kitchen will pay off. You should, however, be careful not to go overboard with the remodeling. Making your kitchen more extravagant than the rest of the rooms in the house or the neighborhood will do more harm than value addition. Make sure the kitchen fits with the rest of the house. Potential buyers will not be willing to pay for an overly modern kitchen in a historic home. Among the things you can do to add spruce to the kitchen is to apply a fresh coat of paint and replacing old appliances with energy-efficient ones.
Lighting up The House
No buyer of real estate is ready to put up with dark and cramped rooms. Increasing the flow of natural light in the rooms can add significantly to resale value. To make your home appear more appealing and spacious, you should consider knocking down some walls. Make your rooms feel bigger by adopting an open floor plan. Skylights and vaulted ceilings are other ways you can utilize to create an illusion of more space and brighten up those rooms.
Bathroom Upgrades and Addition
Bathrooms need to look clean and hygienic. Make sure the bathroom walls are of adequate paint, and the room is well lighted. You can recoup 80% to 130% of your investment by adding an extra bathroom to your home. You may also choose between adding a full or half-bath, depending on available space. Find room for fitting another bathroom, consider utilizing those additional and underutilized rooms. Your choice of appliances such as toilets and sinks will significantly influence the cost of this project and, consequently, its effectiveness.
Cleaning and Organizing
You can attract more buyers by cleaning and polishing your home. A sparkly and welcoming home is attractive to buyers. By cleaning your house, you not only get rid of the dust but also have the opportunity to spot maintenance issues before they become a problem. Ensure the house is thoroughly and frequently to keep nuisances like mold and dust from building up. Also, it is crucial to ensure that your clutter is well taken care of before inviting potential buyers. Another great tip is to ensure your cabinets and closet are well organized.
In addition to the ones listed above, there are tons of home improvement projects you can take up to increase the value of your property. You can make many value-adding upgrades to your home as long as you are on a reasonable budget and time frame. A move can be stressful, so make sure that your home not only gets sold, but gets sold at a price to help ease your financial worries.
About The Author: Dominic is a contributing writer on behalf of Smartbox Moving and Storage. Dominic covers a wide array of topics ranging from storage tips, to organization ideas, to office remodels and everything in between.