Home Gym Ideas: Small Workout Room Ideas for Your Home

Do you want to take your fitness in your own hands but don't want to pay for overpriced gym memberships and waste time commuting to your fitness center? It's time to bring your gym to your home! If you don't know where to start with designing your gym, here's a little guide that will help you with some ideas.
Remodel your garage
If you want a practical gym that won't take up too much space in your home, you can remodel your garage (or a little corner in your garage) and create a small home gym. Since a compact home gym only takes up around 10×6 feet, you can easily carve a space that small in your garage if you just move some supplies to your outdoor shed or organize your tools better. Put down some gym flooring for added comfort and you're ready to fill your space with workout equipment.
Finish your attic or basement
No space in your garage? Finish your attic or basement, turn it into a small home gym and finally use that space more effectively. Finishing those spaces might be a little expensive, but if you remodel the entire basement or attic, you'll also get a place for your home office, gaming room or DIY area you can easily share with your home gym. Pay special attention to insulation, so your gym can be comfortable for use all year round.
Ditch treadmills and choose jump ropes
When you find the location for your gym, it's time to equip it. If you don't have a lot of space to work with, ditch the treadmill (do your running outside) and add a rack with jump ropes. They take up minimal space, are cheap (even the professional types are cost-effective) and you can use them in a variety of ways. It's easy to control the intensity of your workouts yet you will always get an amazing cardio training.
Invest in a bench or a rack
If you have some space to spare, grab a bench or a rack. A rack is great for advanced squats with weights while a bench is great for body-weight workouts that will make your abs rock hard. Some advanced dumbbell moves also require a bench, so you'll be able to expand your repertoire.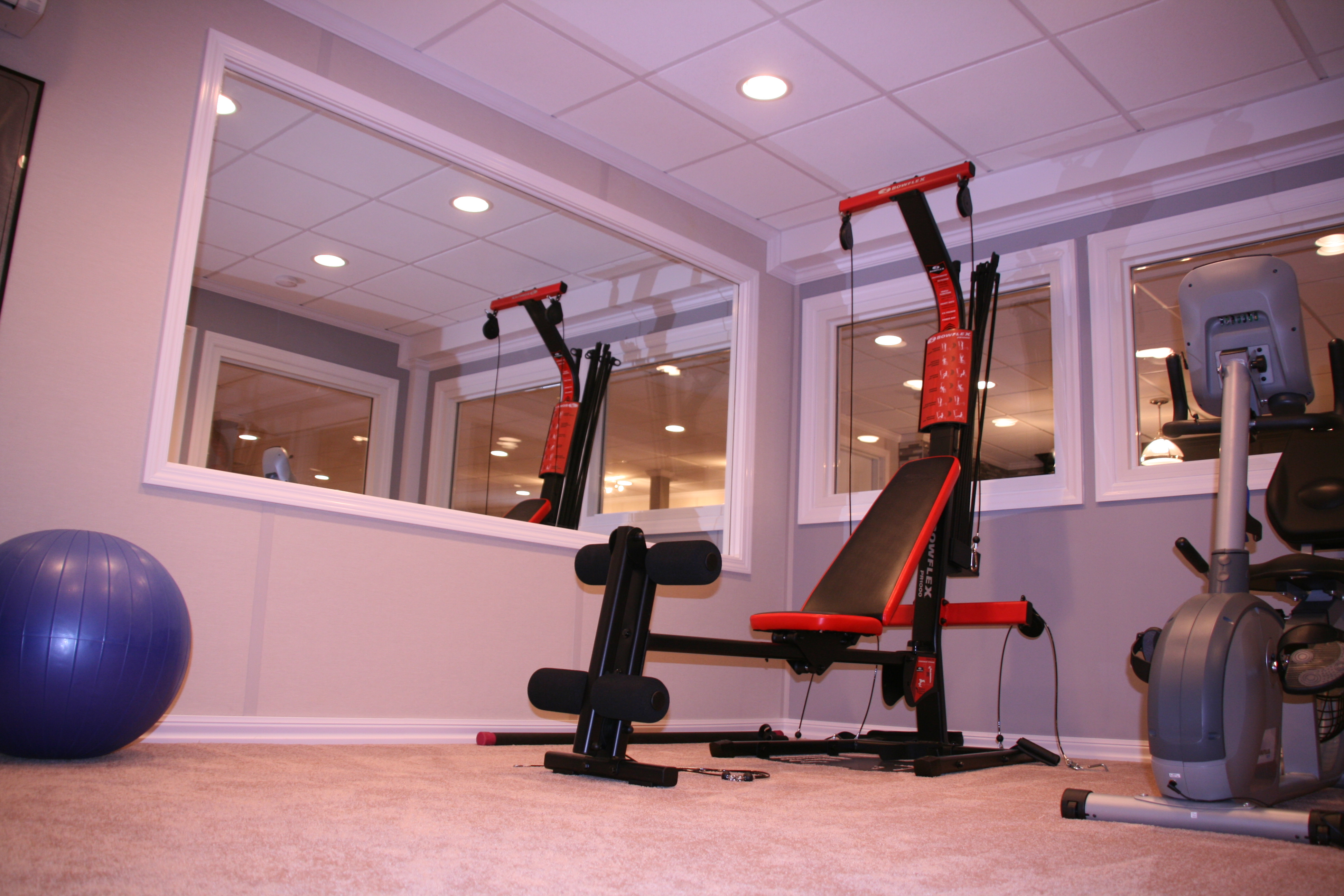 Grab a pull-up bar and a lat pulldown
Any room no matter how small has a free doorway, which means you can grab a pull-up bar. These are easy to use, safe and won't harm your door. If you want to build a strong back and upper body, this is a great piece of equipment to have. If you're a little more serious about your home gym, a lat pulldown is also a smart idea. Since this is a slightly underrated machine, you might want to check fitness blogs for lat pulldown reviews and see what fits your space and fitness needs the best. Some of the machines on the marker are quite space-effective, while others come with additions, so you have a lot to consider.
Add some color
When you equip your space with equipment, it's time to add some color to the space. Many home gyms are bleak and filled with black and gray, but a little color will brighten up your gym and make it homier. The right colors can also get you amped up a little which is always great when you're ready to work out.
Stay organized
If you want to make sure your small gym stays functional and not overflowing with clutter, you need plenty of storage. Wall racks for yoga mats, foam rollers, towels and jump ropes are always needed, as well as plastic containers for resistance bands, balls and other smaller gym gadgets. A board with your workout schedule and fitness goals is also a great idea.
Install mirrors
Since you'll mostly work out alone at home, you won't have a trainer to keep an eye on your form. So, if you want to get the most out of your workouts and prevent injury, you'll need some mirrors that will allow you to see your lifting technique, yoga poses and other moves.
Don't hesitate to steal some ideas from this little guide and use them for your small home gym. If you create a habit of hitting it regularly, your space will pay for itself very fast!
Author Bio: Ian Lewis is a proud owner of a dog named Eddard. He's interested in camping, reading, and all things DIY. You can find him on Twitter.