How to Improve Your Yard

Your outdoor living space is an extension of your home that suits your lifestyle. A perfect outdoor area is a spot where you can relax, entertain, and enjoy the beautiful surroundings. For example, housing experts believe real estate will continue to rise because of the low swing in the housing market. Homeowners are investing more in upgrades in their homes, rather than buying new ones. Here are a few tips to improve your yard.
Add Flowers
One of the easiest ways to improve your curb appeal is to add some fresh flowers. If you don't have the time or money to spend on putting in a garden, you can get the same effect by adding some planters and window boxes. You can use plants to frame key visual points, like windows and entryways, and if you don't have room for a standing planter, hook up a hanging one. It could be as simple as one pretty plant can significantly add to your home's exterior appearance.
Green Lawn
Taking care of your lawn will add value and is well worth your time. Depending on your timeframe, you can fix a patchy lawn by either planting seed or laying turf. Planting seed is best done in the spring. Pull any existing weeds by either digging up the surface or spreading new soil over the top and then planting and watering the seeds. This process will take a few months but the end result will be a healthy, beautiful lawn.
Add Water Fountain
When you design a water feature for your yard, you get a chance to make your home unique. Your exclusive water feature can be specially designed for your space. For example, rocks can be hand carved to create beautiful falls. A bad day can turn around as you listen to the cascading water washing away your workday cares. The water fountain has other benefits as well, creatures like birds need water to survive, and they will enjoy drinking and playing in the water.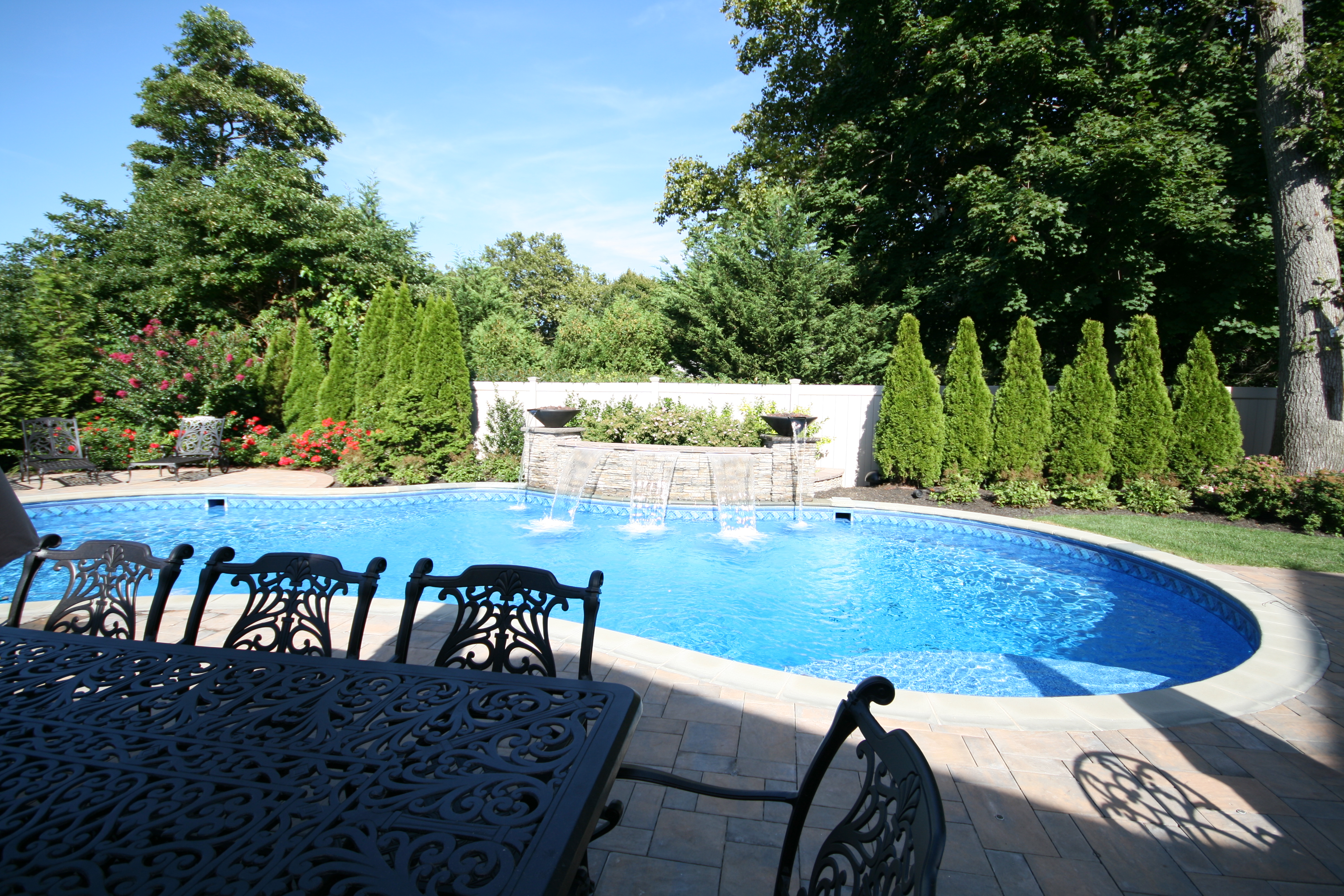 Fire Pit
Who doesn't love s'mores? We all know that making s'mores is a favorite for both young and old. A fire pit can work in a large or small outdoor space, even a patio can handle a fire pit. Your new fire pit will become the centerpiece of a small yard. If you have a large area, sprawl out with a bigger fire pit surrounded by seating for a crowd.
Hammock
A hammock is a fun backyard idea that both kids and adults will appreciate. Suspend a hammock between two trees and fasten the ropes with either industrial hooks or tree straps. Affordable hammocks with stands are also an option if a sturdy tree isn't available.
It is important for the exterior of your home to be as inviting as the interior, so start by upgrading your backyard to fit your style.
About The Author: Written by Clayton R.