How Much Will a New Window Cost for Your Suffolk Home?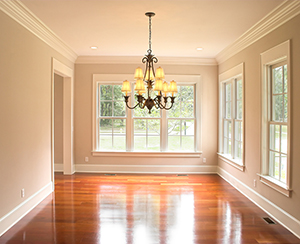 When you are considering investing in a new window for your Suffolk County home, there are other factors to keep in mind beyond the up-front cost. For instance, ENERGY STAR replacement windows have been designed to greatly improve the overall energy efficiency of your home, which can lead to real savings in your monthly heating and cooling costs. Plus, when you consider the value added to your property by having high-quality windows installed, the right kind of window can practically pay for itself in the long-run. At Alure Home Improvements, we have built a reputation in the community for not only the quality of our products but also our customer service, and we will be more than happy to walk you through our window selection and determine the overall cost of the entire project.
The best way to look at replacement windows is to consider them  an investment into your home. As most any New Yorker knows, we enjoy cold winters and warm summers, which can lead to high seasonal fluctuations in monthly energy bills. However, many homeowners are surprised to learn that some of this variance can be addressed by improving the energy efficiency of the home, and one of the best ways to do so is by replacing old windows with energy efficient alternatives. By inhibiting the transfer of heat into and out of the home with high-performance windows, it is much easier to keep the temperature of your home regulated year-round, which alleviates a potentially significant burden on your climate control system and saves money on operating costs.
Having gorgeous windows installed in your home can also have a major impact on the overall property value of your home and make it more appealing to prospective buyers if you put your house on the market.
To learn more about the cost of adding new windows to your home in Suffolk County and our window installation service, contact Alure Home Improvements today. We'll gladly walk you through your various options and help you find the windows that meet your needs and are available at a price you can afford.