Installing Replacement Windows That Perfectly Complement Valley Stream, NY, Homes
Enjoying the views from your home is much easier when you don't have to worry about stuck, outdated, or worn-down windows. No matter why you're looking for replacement windows, Alure Home Improvements is ready to help you soothe your Valley Stream, New York home's window pains. We provide homeowners with MaxSeries replacement windows, which are the best replacement windows on the market.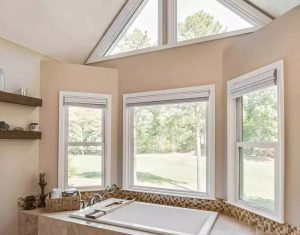 About Our House Windows
MaxSeries replacement windows are customizable to create the perfect look to suit any home, from classic, timeless styles to trendy, modern offerings. They're available in many popular styles, including:
What's more, these replacement windows come with energy-efficient glass coatings and high-strength specialty glass.
Once you know which window type you need, you can apply the following design options to achieve a unique look:
Wide array of interior and exterior finishes
Decorative glass patterns
Grille patterns or simulated divided lites
Hardware styles and color finishes
Screens
Let Alure Handle Your Window Replacement
For more than 75 years, Alure Home Improvements has been local homeowners' go-to replacement window installer and home remodeling contractor. We pride ourselves on our unmatched craftsmanship and customer service, and you can trust that your investment is protected with our lifetime warranty—which even covers accidental glass breakage.
Don't hesitate to contact Alure Home Improvements today to learn more about our selection of replacement windows and schedule a free consultation. We proudly serve homeowners in the greater Valley Stream, NY area.
Alure Online
Specials
View A Complete List Of Our Specials
Some restrictions apply, click the button below for more details.