How to Create the Ultimate Game Room in Your Basement
Saturday evening gaming sessions aren't meant just for the kids. By having a pool or ping-pong table, darts, or console gaming stations right at your home you can keep all ages engaged. If you already know that your home is too cramped to accommodate such a specialized area, perhaps you forgot about your basement, which is often left empty or stuffed with unnecessary things which are better off recycled or given away. Whether it needs work, or is already furnished and needs only a few touch-ups, there are ways to turn an unused basement into a stunning game room.
Use the space wisely
At the beginning, decide how your space will be used, as well as what games from your wish list you can fit into the room. Many homeowners make a mistake by over-packing the basement with contents, forgetting that most table games like table soccer or air hockey need from 3 to 4 feet of additional space around them, otherwise they won't be fun to play at all. If your space allows it, consider adding a partition, for example, separating table games from console gaming lounges.
If your basement space is much bigger than you need, think about whether to remodel the whole space or hire professionals to make a few separations. If you plan on spending a lot of time downstairs, consider installing a small bathroom down there as well.
No corner wasted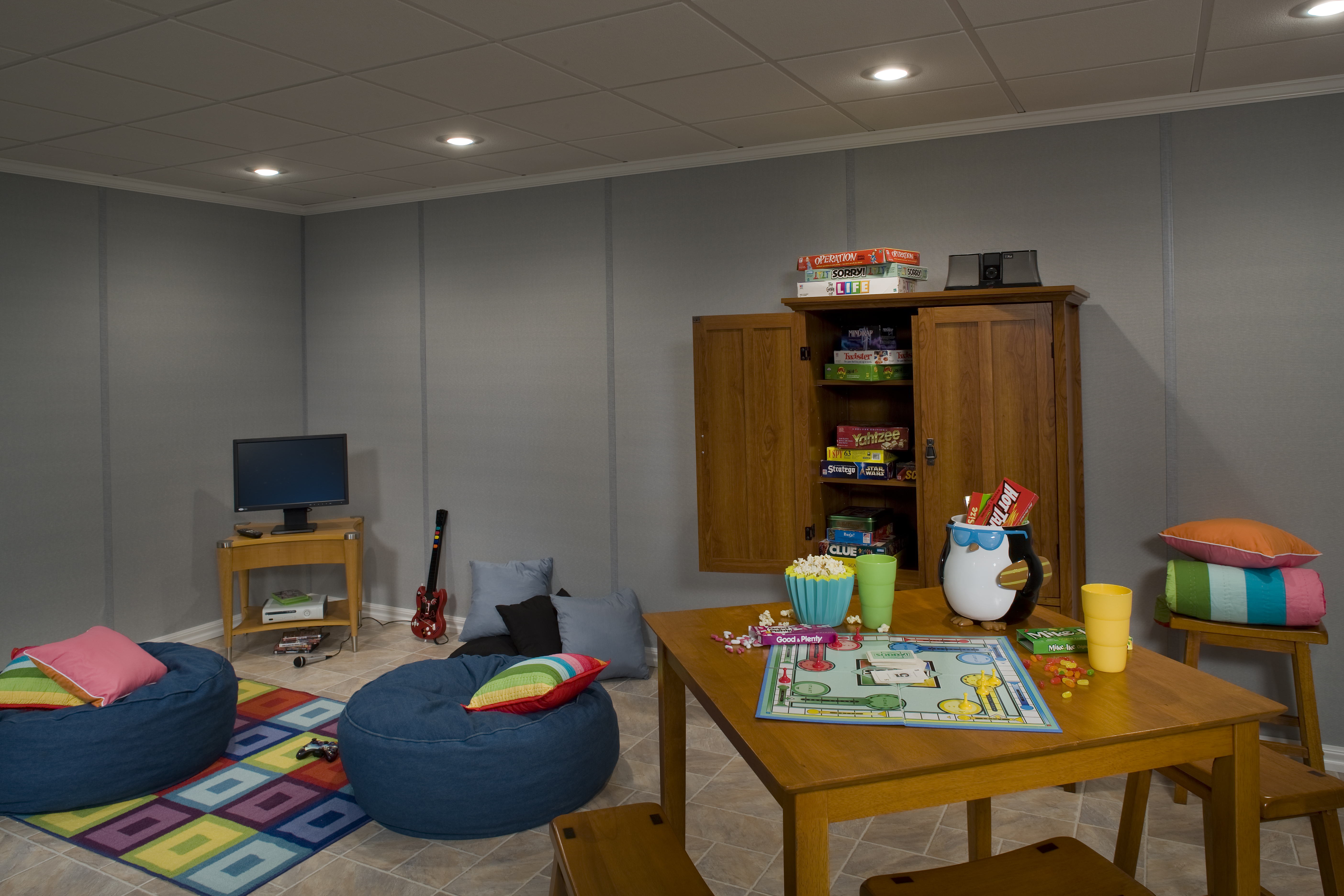 On the other hand, if you're short on space, you can try the corner spot gaming station layout. Depending on the available space in your basement, you can choose one of the four corners, however in this case you need to keep things minimal and neat. You can't just let the corner explode into the rest of the room. Make sure you get enough shelves for all the stuff and run a cable organizer along the walls to keep the spot safe and clean. Even though you have a lighting source in the basement, you might consider adding more lighting to your gaming corner, and perhaps a fan to blow the heat away.
Choose the materials
If you need any permits, it's best to obtain them before any remodeling work is done to your home. If you're hiring a contracting firm, make sure that all timelines, payment, schedules, and work are contained in a written contract. Depending on your budget, a remodel that turns your basement into a thoroughbred gaming room can be an extensive project that requires a lot of materials, , however, there are always ways to save money. For example, instead of a natural stone or hardwood floor, you can use polished decorative concrete, which comes with a timeless charm of stone and proverbial durability of concrete.
Install accent lighting
Lighting is an important element for an immersive gaming experience. Instead of a single overhead pendant, include pieces of accented lighting throughout the room. Consider using a combination of different colored lights for a more engaging atmosphere, which would be perfect for video gaming. Blue and red ambient lighting are especially effective in this sense. In addition, make sure each table has its own dedicated task lighting to ensure you make the right move every time.
Pick multipurpose furniture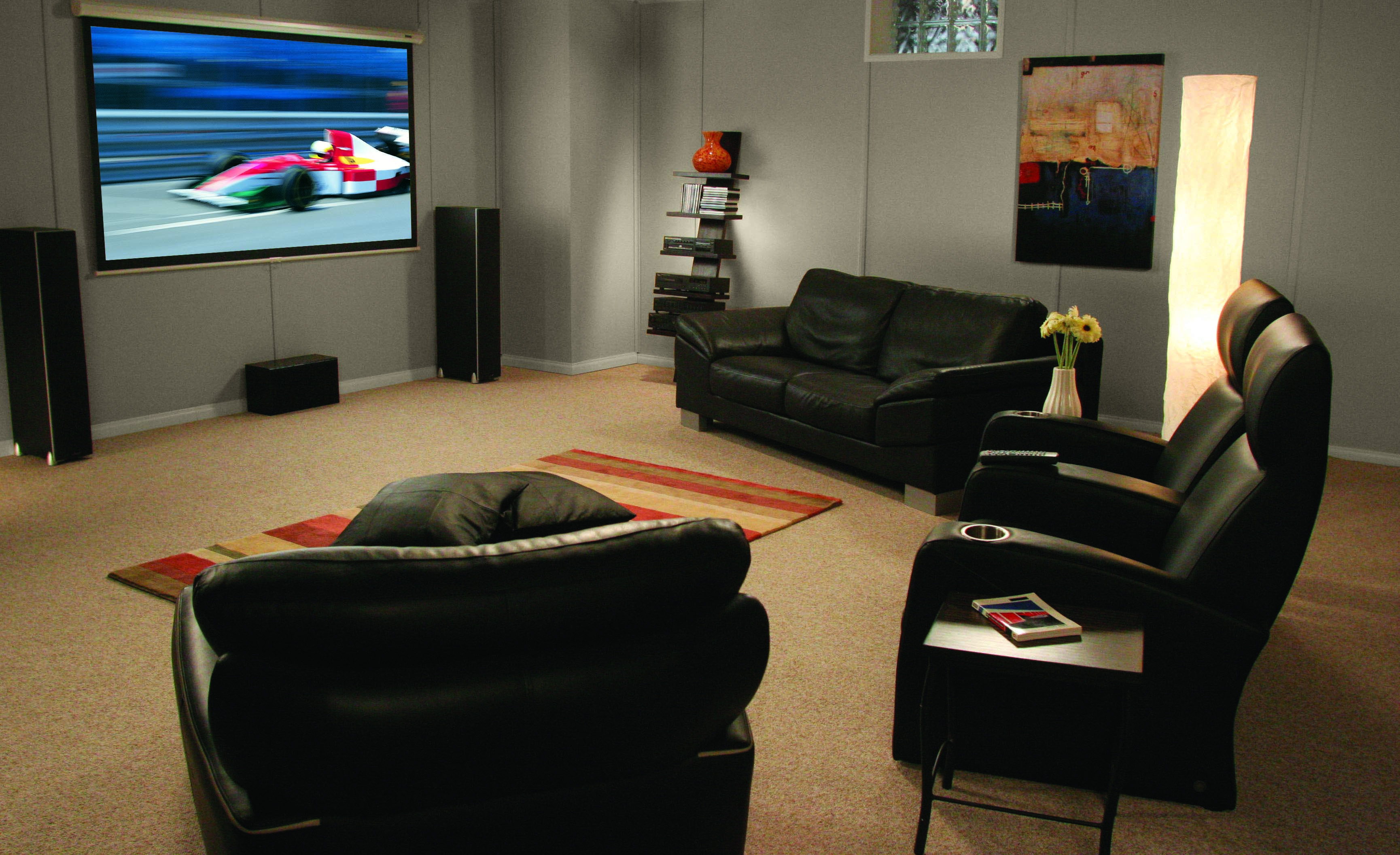 If you or your kids like gaming on the bigscreen, think about adding a set of gaming chairs that are ergonomicallydesigned specifically for that use. Sound Egg gaming chairs are a perfect exampleof a system that is fully wired for sound and provides a great gamingexperience. Also consider a few multipurpose pieces, such as ottomans or stoolsthat are easy to move around the room. Ottomans are especially helpful foradding seating to a group without having to resort to folding chairs.
Soundproof the room
If you live by yourself, the problem ofloud volume or cheering companions wouldn't be much of an issue, however, ifyou share the home with your partner, a roommate, or parents, loud gameplay orloud gamers might become a problem.
Insulate the ceiling using fiberglass drop ceiling tiles. Another important step is to soundproof the door or have them replaced with one made of solid wood. Finally, using some drapes or decorating the room with a bunch of gaming-themed pillows can reduce the sound that is heard upstairs.
Reduced costs of gaming equipment andconstruction materials, as well as advancement of technology, have enabled manyhomeowners to create dedicated gaming rooms in their basements. Whether you'reworking with a big or small budget, and whether you've decided to renovate awhole basement or just one corner, these six tips will make your job mucheasier.
Author Bio: Cooper Klein is an entrepreneur with a degree in Marketing, based in Sydney. He's interested in business and home decor. In order to spend more time with his family, Cooper decided to take a break, and he's currently working from home as a blogger for SmoothDecorator. You can find him on Twitter.