Your Top Source for One-Day Bathroom Remodels in Nassau County, NY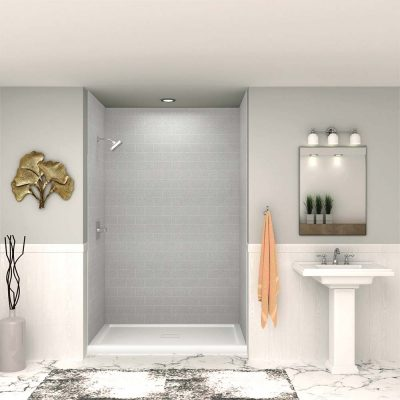 If you're like most residents of Nassau County, New York, you are a busy person who values their time. You don't want to deal with the big disruption to your routine that bathroom renovation projects can cause. Luckily, Alure Home Improvements can perform bathroom remodels in as little as one day, making them perfect for busy homeowners. So, if you want to work with the most efficient bathroom remodel contractors, you need to choose Alure.
One-Day Bathroom Remodel Options
As part of our bathroom remodeling program, Alure Home Improvements can make a number of updates to your bathroom in as little as one day. Here is an example of the types of jobs you can rely on us for:
Shower remodels – We can install a new shower that will perfectly meet your needs. We can personalize every part of your shower with your choice of styles, textures, colors, and more. We also offer more accessible options for those who are aging in place.
Tub & Walk-In Tub installations – We offer a variety of baths and walk-in tubs that look great and are perfect for those with limited mobility.
Tub-to-Shower conversions – If you want to replace your old tub with a new walk-in shower, we can perform a tub-to-shower conversion.
Shower-to-Tub conversions – We can transform your shower into an attractive, top-quality bathtub. Imagine all the relaxing soaks you'll be able to have!
Nassau County's Top Bathroom Remodelers
If you would like to upgrade your home's bathroom but don't want extended disruptions to your routine, contact Alure Home Improvements. We're Nassau County, NY, homeowners' top choice for prompt and high-quality bathroom remodel projects.
Alure Online
Specials
View A Complete List Of Our Specials
Some restrictions apply, click the button below for more details.