Hurricane Sandy Storm Damage: Rebuilding Your Home
Hurricane Sandy affected many Long Islanders when making its path through New York, New Jersey, and Connecticut. A month into the Hurricane Sandy aftermath is hardly enough time for communities to have begun the process of rebuilding their homes and businesses. Now more than ever is the importance of knowing what to look for in the contractor you may consider hiring to restore your property to its pre-storm condition. As stated in the November 4th informational seminar held at the Alure East Meadow Showroom shortly after the storm, James Reed – Former Deputy Commissioner of Consumer Affairs reinforced the concept that an educated consumer is better prepared to know when the deal sounds too good to be true.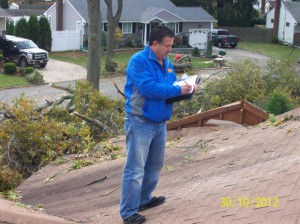 There are any number of varied circumstances as simple as a few missing shingles on a roof to complete devastation where a family is facing having to rebuild their entire home. The process may have many layers and from one provider to the next it can be an uncomfortable and frustrating experience in addition to what has been the actual loss of property.
In most cases the professionals you might consider hiring are well aware of your situation regardless its severity. They are likely dealing with an increased amount of business as a result of the storm and are allocating resources accordingly. However, this doesn't give them the right to subscribe to the business practice of charging prices based upon what the traffic will bear. That kind of tactic is not only illegal but is usually prevalent right after a major disaster like a Hurricane or Superstorm. The appropriate term for this kind of opportunist is a storm chaser and their game is usually not hard to spot if you present the right questions.
The most glaring tell-tale signs of this kind of scam are as follow:
They're not local to your area or connected to a national service provider (check the license plate on their vehicle)
They will present offers that may only be good today
They are seeking a large cash deposit or cash payment for their work
They do not have or are not willing to present certification, membership in professional trade associations, a local business address or contractor's license for your county
The truth is that there are honest professionals who may travel great distances to do their part to lend a hand. Their skill, coupled with a willingness to give back is to be applauded. The other sad truth is that they will soon return to their local communities and their work is often hard to stand behind when they are no longer accessible to you. This further emphasizes the importance of due diligence when seeking a contractor to do work on your home regardless of it being an urgent repair due to a storm. Protecting your largest investment with the assurance that any work being done is up to the local and national code standards not only provides you with peace of mind, but will ultimately benefit your ability to sell your home when that time comes.
Here is a checklist of things to consider that are specific to storm damage: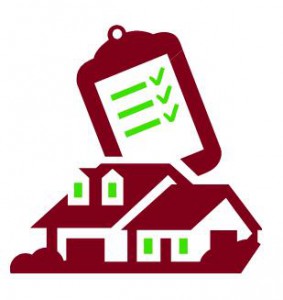 Contact your insurance carrier
Provide yourself and your insurance agent as much documentation as possible

Receipts for original purchase price, detailed description of the damage, pictures and more pictures
Don't neglect any opportunity to gain assistance, fill out FEMA forms and submit them ASAP
Consider what steps might be needed in advance of any actual repair work.

Pump out standing water
Discard soaked furniture and carpet to avoid mold
Dry affected areas with fans
Cover any exterior exposure that might allow further damage
Remove debris, downed trees or limbs but be wary of electric lines or other downed wires
When it comes to choosing the professional who will perform the work needed to bring your home back to its livable status, here is another short list that you may find helpful.
Look for business experience
Make sure they are licensed and insured
Local presence in the community, warehouse, sales office etc.
Willing to provide proof of certifications, referrals, memberships in recognized trade associations
A consultation rather than a quote (not just a free estimate)
A conversation that includes product knowledge and options
Look for a reputation for customer service
Look for someone who may be willing to discuss the difference between an upgrade and replacement value provided by insurance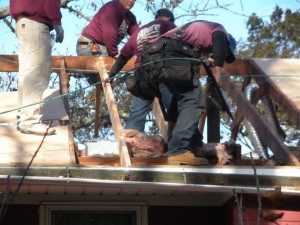 Above all it is important to know that every contractor and remodeler available in the tri-state area is likely to have enough business to last well into 2013 as a result of Hurricane Sandy. In addition, the home construction and remodeling industry is still expecting they will focus as best possible on their core products and services. It is a bit like Bob Vila and Norm Abrams from the TV series This Old House would say the right tool for the right job.
Translate that to our situation after the Hurricane and Nor'Easter and it makes sense to seek out the professionals that will give you peace of mind that the job has been done right and will stand behind their work for years to come.
Alure Home Improvements is available seven days a week in our East Meadow, NY Showroom and welcome any and all to take advantage of our over 65 years of experience. At Alure, we aren't just looking to make you raving fan of our work but to be your friend in the business.

Alure Online
Specials
View A Complete List Of Our Specials
Some restrictions apply, click the button below for more details.