The Signs Your Home May Need a New Roof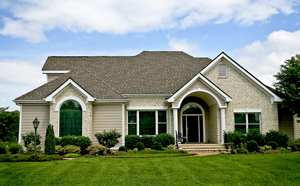 Generally speaking, a roof should have a lifespan of around 20 years or so, depending on the type of roofing, the environment, and a variety of other variables. So, how can you tell if and when it is time to start thinking about replacing the roof of your home? At Alure Home Improvements, our team of highly experienced roofing experts is standing by to work closely with you to determine whether you need a new roof and explain your various options for roofing repair or replacement should the need arise. By having a basic understanding of the tell-tale signs that your roof needs attention, you may be able to save money on the cost of repairs and address an issue before it becomes a much bigger problem.
Here are some of the things you'll want to keep an eye out for on your roof:
Rotting, Deterioration caused by the absorption of moisture under the shingles of the roof.
Mold or algae growth, A dark discoloration that develops as a result of algae growing on the roof. Algae-proof roofing materials can limit the likelihood that you'll develop this problem.
Blistering shingles, Moisture causes the shingles to swell and eventually crack open.
Obviously missing singles, Frequently caused by wear and tear from high winds or issues with installation. A handful of missing shingles can be replaced but if the problem is persistent across the roof, a change may need to be made.
Termite damage, If you have a roof that is made from shake materials, you may see visible damage in spots throughout the roof that is caused by termite infestation. In some instances, this can be addressed through fumigation but extensive damage may require further repair.
The only way to definitively know whether you need a new roof is to work with an experienced professional. If you've recently noticed damage to your roofing, contact Alure Home Improvements and schedule a consultation with a roofing expert.
Extra 5% Savings + 50% off Install!
For a limited time only, save and extra 5% on your project PLUS 50% off Install AND NO money down, NO payments, NO interest for 18 Months* - Act now! *SUBJECT TO CREDIT APPROVAL. Offers are for the stated time period only and may not be combined with any other offers, promotions or discounts. Some restrictions apply. Offer not applicable in all counties due to Consumer Affairs Restrictions. Offer not applicable in or to residents of New York City. *Call for details on scheduling the imaging session.