Looking for Roofing Companies Serving Nassau County, NY, Homeowners? You've Found the Best
Even if you don't actively use it like you use your kitchen or bathroom, the roof over your head is one of the most important investments you can make for your home. A good roof can last for decades and give your home equal parts protection and curb appeal. So, when your roof is ready for a replacement or a repair, Alure Home Improvements is the name to know among roofing companies serving Nassau County, New York. We've built a reputation over more than 75 years for our attention to detail, use of top-quality products, and care for our customers.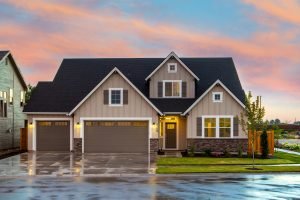 Premium Roofing Systems
At Alure, we believe that any roofing contractors worth their salt should use the best products on the market in order to help you get the best results from your investment. That's why we use Owens Corning® roofing products. These shingles are renowned for their stunningly good looks, sturdy manufacturing, and secure fastening with the company's signature SureNail® technology. You can be confident that your new roof will last for years to come and protect your home with the strongest sense of style on the block.
Choosing Our Roofing Company
What makes Alure stand out from other local roofing companies? Here's what you get with us:
An in-depth consultation that includes a visual roof inspection as well as an inspection from the attic, a design overview, roofing education, and a pricing estimate that comes down to the penny
Virtual design options that allow you to see your new roof on your home before it's installed
Installation performed by skilled professionals
A minimum five-year warranty on our materials and labor, which we honor along with any manufacturer warranties
Is it time to call a roofing company about repairing or replacing your Nassau County, NY, home's roof? Contact Alure Home Improvements today to schedule your free consultation.
Alure Online
Specials
View A Complete List Of Our Specials
Some restrictions apply, click the button below for more details.