How the Right Windows Can Help You Lower Your Monthly Electric Bills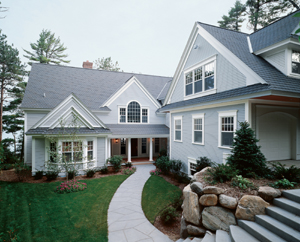 Investing in the right kind of windows for your home can be a great way to increase the energy efficiency of your house and, in turn, cut down on monthly energy bills. If you own an older house, your windows are leaky or damaged, or you're simply looking to save a little money in the long-term, replacing your windows can be a sensible decision. So, how exactly can replacement windows make a difference in your home?
For starters, energy efficient windows typically feature multiple glass panes with argon or krypton gas between the panes, which help to insulate the home. The window may also come with Low-E (emissivity) glass on the inside surfaces of the pane, which reflects UV and infrared light away from the home in the summer and inside during the winter. Warm edge spacers also help to keep the panes the proper distance apart and insulate the edges of the window. Meanwhile, vinyl is a popular choice for the frames of replacement windows because it reduces heat transfer better than wood and other traditional frame materials.
By limiting heat loss in the windows, vinyl can be easier and more affordable to maintain a regulated temperature of the home, which not only can lead to cost savings on monthly energy bills, but also extend the lifespan of the home's climate control system. As a result, ENERGY STAR®-rated replacement windows may eventually pay for themselves over time, when you consider the long-term opportunities for cost-savings that are associated with these kinds of windows.
To learn more about how the right kind of vinyl windows can help you improve the energy efficiency of your home, contact Alure Home Improvements today. We feature windows in several different styles, glass types, and grids and will help you select the windows that will best meet your needs and complement the interior and exterior of your home.