How New Windows May Make an Immediate Impact on Your Home in Commack, NY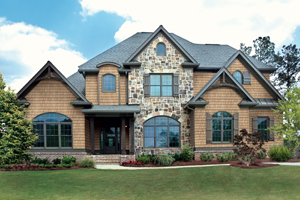 If you'd like to improve the overall energy efficiency of your home in Commack, New York, consider investing in new windows from Alure Home Improvements. We understand how important it is to have windows on your home that come with built-in features to help inhibit costly heat transfer throughout the year, and we are proud to offer custom windows that will fully meet your needs. Available in a tremendous variety of colors, styles, and designs, we will gladly help you find the new windows that also perfectly complement both the interior and exterior of your home.
Shopping for new windows can sometimes seem stressful because you want to make sure that the replacement windows that you select will look great on your home. To help remove some of this uneasiness and provide peace of mind that you've made a great choice, we offer local homeowners access to our Visualizer software. This state-of-the-art program allows a designer to digitally alter a photograph to reflect how your windows will look once they're installed on your home. This eliminates much of the guesswork of shopping for home windows and allows you to explore different styles and designs without having to worry about buyer's remorse.
In addition to being an attractive option, our vinyl windows are also designed with performance in mind. Our new windows:
Boast some of the best air infiltration rates in the industry
Feature triple weather stripping, which is 50-percent more weather-stripping than other windows on the market
Come with Low-E coatings and gas fills to help reflect heat away from the home in the summer and retain warmth during winter
If you are looking for new windows for your home in Commack, New York, that are not only attractive but also highly energy efficient, search no further than Alure Home Improvements. Contact us today to learn more about our wide selection and window installation service.