Our MaxSeries Windows Are the Perfect Choice for Huntington, NY, Homes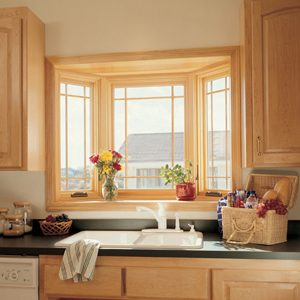 As a homeowner, it's wise to invest in high-quality windows that are built to enhance the appearance and energy efficiency of your property. However, deciding on the right replacement windows can be a tiresome process. Luckily, Alure Home Improvements is here to make your decision an easy one. We offer premium-quality MaxSeries Windows that are widely regarded as some of the best replacement windows on the market. These energy-efficient options are perfect for any home in Huntington, New York.
Our Window Replacement Options
When you partner with Alure Home Improvements, you can choose between three excellent lines of MaxSeries windows. Options are:
EcoMAX Windows
EcoMAX windows are an excellent choice for homeowners who want high-end efficiency at an affordable price. These windows have double-paned glass packages with argon gas fills for added efficiency and Low E coatings to deflect heat.
SuperMAX Windows
If you are looking for a reliable option that is attractive and high-performance, you should choose our SuperMAX windows. Their triple panes and sleek looks will complement any home.
UltraMAX Windows
If you are looking for one of the most energy-efficient options on the market, choose UltraMAX windows. These house windows were crafted with premium materials, krypton and argon gas, and triple panes to offer long-lasting durability and performance.
Regardless of the option you select, your energy-efficient windows will be installed by highly trained experts. Plus, our team can personalize your windows to create a unique product that perfectly meets your needs and preferences.
Get the Best Replacement Windows
Contact Alure Home Improvements today to upgrade your Huntington, NY, home with MaxSeries Windows. We would be happy to tell you more about our fabulous products!
Alure Online
Specials
View A Complete List Of Our Specials
Some restrictions apply, click the button below for more details.