How to Tell if it is Time to Invest in New Windows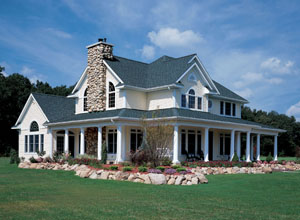 In many homes, one of the most common places for costly heat transfer to occur is through old, leaky windows. The problem is that it isn't always readily apparent if your windows aren't delivering the thermal performance that you require. After all, if you're like most homeowners, you probably don't spend much time considering the R-value of your windows. So what should you look out for when trying to decide if it is time to invest in new windows for your home?
The reason that having energy efficient windows is so important is that heat has a tendency to enter and exit the home through the windows during the hot summer months and cold winter, both through unprotected window panes and old window frames, which can put a tremendous burden on the home's HVAC unit, driving up heating and cooling costs exponentially. So how can you tell if the time has come to replace your windows? Here are a few questions to ask yourself:
When was the last time the windows were replaced?, Broadly speaking, you should replace your windows every 20 years or so. However, it is also important to understand that advances in glass and window technology are continuously being made, meaning the windows of today are undoubtedly better equipped to limit energy waste than your windows from the early 90s.
What shape is the glass in?, A pretty clear indicator that your windows aren't up to snuff is if condensation is accumulating between glass panes, you can feel an obvious draft, or there are warm or cool spots near the window surface.
How about the frame?, Pay close attention to the state of your window frame because this is a less obvious place for heat gains and losses to occur. If the wood has become rotten, soft, or otherwise decayed, you have a problem that needs to be addressed.
Are my windows meeting my needs?, From a practical standpoint, you should consider whether your windows are easy to operate, convenient to clean, and offer the safety and security you require.
Of course, another great way to tell for sure whether you should consider replacing the windows of your Long Island home is to speak with a professional at Alure Home Improvements. To learn more, contact us today.