Choose the Right Kind of House Windows for Your Long Island Home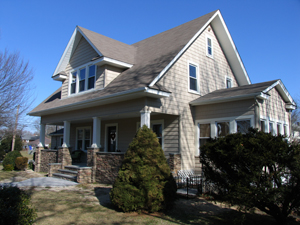 Selecting the right kind of windows for your house in Long Island is an important decision. While you might be concerned with finding attractive replacement windows that look great from the street, you should also prioritize energy efficiency, as well. That's because having windows that inhibit the transfer of heat into and out of your home can save you money in the long run on your monthly heating and cooling costs. Fortunately, at Alure Home Improvements, we offer a variety of house windows that beautifully combine aesthetic appeal and thermal performance to meet all of your specific needs.
First and foremost, the house windows that we offer to area residents are extremely attractive. As a full-service home remodeling company, we work diligently to ensure that we have the right kind of windows for just about any style preference. In fact, our windows can be customized in terms of:
Glass type
Color
Wood grain
Grid pattern
Blinds
Screen style
And more
Additionally, our various replacement windows all come with a number of industry-leading features that are designed to deliver optimal energy efficiency. For instance, our vinyl windows can be equipped with Low-E glass that reflects UV rays and infrared light, which helps to deflect heat away from the home in the summer and retain warmth in the winter. These windows also offer a 99.5 percent UV control, which offers exceptional fade protection for your furniture, blinds, carpet, and other items inside the home.
Since 1946, the team at Alure Home Improvements has been proud to help local area homeowners with their home remodeling projects. To learn more about the various house windows that we feature in the Long Island area, stop by our conveniently located showroom in East Meadow, New York, or contact us today. In addition to home windows, we also specialize in several other home improvement products, including siding, roofing, sunrooms, and more.