Gorgeous Windows Available for Homes in Lindenhurst, East Northport, Smithtown, Ridge & Throughout Suffolk County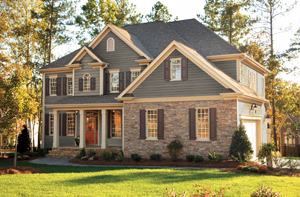 If you are looking for new windows for your home in Lindenhurst, East Northport, Smithtown, or anywhere else in Suffolk County, turn to the professionals at Alure Home Improvements. As a locally owned and operated home improvement company that has proudly served homeowners throughout the region since 1946, we have developed a sterling reputation for the quality of our products and service over the years, and we will go to extremes to build your dreams. No matter if you're looking to improve the curbside appeal of your property, want to increase the energy efficiency of your home with new windows, or you're just looking to make a change, we've got you covered.
The first thing that most people notice about our UltraShield replacement windows is that they are extremely attractive. We offer an outstanding selection of window styles, grid frames, size options, and colors to choose from, to help ensure that we can outfit your home with the windows that will best complement both its interior and exterior. What's more, we can even provide you access to state-of-the-art design imaging software that will show you what your home will look like as soon as your windows are installed. This removes a lot of the guesswork out of the shopping process and tends to make the entire experience much more fun and stress-free.
In addition to looking great, our vinyl windows are also a practical option. That's because our home windows are:
Energy efficient, These windows come standard with several features, such as Low-E coating, argon gas fills, and insulated frames, that are designed to bolster thermal performance and reduce energy waste.
Durable, We specialize in installing vinyl window frames, which are extremely easy to keep clean, never require staining, waterproofing, or painting, and are designed to better withstand the elements than natural wood.
If you are interested in outfitting your home in Suffolk County with new windows, contact Alure Home Improvements to learn about all of your exciting options.