Advantages To Replacing Your Windows With UltraShield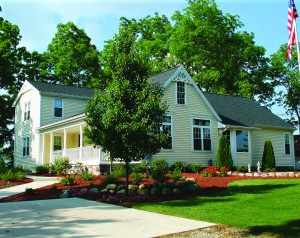 It's your home and your investment. With UltraShield, we know you'll recognize the true value of replacing your windows, especially as you look at the four key differences why replacing your window siding with UltraShield is a better investment for you and your home.
Advantages to replacing your windows with UltraShield Windows:
Superior energy efficiency
Finely crafted design
Air tight construction
Industry's best warranty
1. Superior energy efficiency for lower heating and cooling costs.
UltraShield windows and doors have been tested, qualified, and certified by two of the industry's most cited and consumer-focused laboratory programs for energy efficiency and air infiltration ratings:
ENERGY STAR, a United States Government supported program dedicated to helping consumers protect the environment through investment in the most energy efficient products on the market.
The National Fenestration Rating Council (NFRC), whose Energy Performance Label provides five separate test ratings in order to help consumers compare the performance characteristics of different brands of windows and doors. This label comes with every window we supply.
UltraShield exceeds ENERGY STAR's performance guidelines for every climate zone in the country; and, UltraShield tests all of their products to the exacting standards of the NFRC and AAMA.
Energy Efficient Insulation:  UltraShield windows with polyurethane environmentally friendly insulated extrusions provide twice the R-factor of competitor's vinyl foam filled windows. UltraShield windows are also constructed using energy-efficient pure virgin uPVC that helps in keeping your home insulated.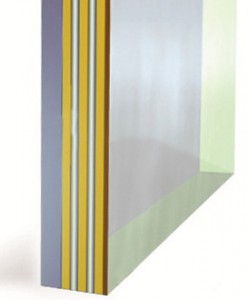 UltraShield Heat Mirror 8 Glass System:  
UltraShield HM8 Glass System is a dual-glazed, dual- cavity insulated glass system featuring the Heat Mirror® energy saving technology. The addition of the Heat Mirror film in the center of this insulated glass unit provides superior energy efficiency, superior sound performance and 99.5%+ UV protection for your home furnishings.
UltraShield 12 Glass System:  The Ultrashield12 Glass System is a dual-glazed insulated glass unit featuring UltraShild12 glass, which consists of 12 layers of high performance reflective metal shields, the MAXEdge spacer ststem, and an air space filled with high density argon gas.
2. Air tight construction for better comfort and energy savings
Designed to perform, UltraShield windows have some of the industry's lowest air infiltration rates. Our triple weather strip barrier provides 50% more weather-stripping than other windows and more protection against harsh winter weather, which means you save money to heat your home. Air infiltration causes cold drafts and temperature differences within a room, which frequently causes the thermostat to be set higher or lower, so that the average temperature is at the desired level.
Heat loss in the winter and heat gain in the summer can be a major concern. In fact, high air infiltration created through 14 leaky 28-inch by 48-inch windows throughout a home may be equivalent to having an opening this size in your wall without a window.
It's also well known that a leaky house can allow moisture, dust and allergens into your home, making it unhealthy. The best way to create a healthy building envelope, including the windows, is to conceptually build it tight and yet control air infiltration.
3. Finely crafted detail and design for a beautiful view.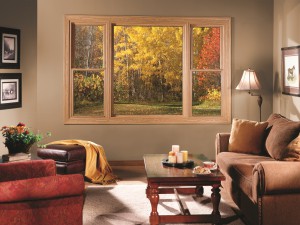 As in every aspect of the windows we manufacture and market, UltraShield pays attention to all the details that create a beautifully crafted product. From frame and sash, to hardware and finish, we've listened carefully to our customers' desires and expectations. They care about what defines the fine points of their lifestyles, and we're equally as caring in providing the windows that meet their lifestyle wants and needs. After all, beauty is in the eye of the beholder.
4. All backed by the best warranty in the business.
Our customer focus. Our pride in quality and craftsmanship. Our concentration on your comfort. All of this is made even more meaningful by providing the best warranty in the business. Our lifetime warranty covers the entire window, and it's fully transferable to a second property owner.
And when we say entire the window siding, we mean it.
Alure Online
Specials
View A Complete List Of Our Specials
Some restrictions apply, click the button below for more details.