Considering Kitchen Ideas for Your Home in Lindenhurst, East Northport, Smithtown & Throughout Suffolk County, New York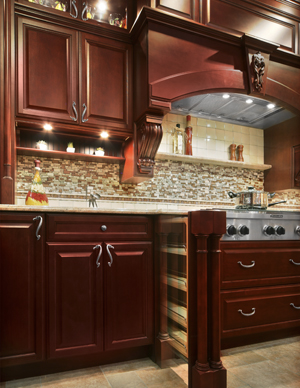 At Alure Home Improvements, we help transform kitchen ideas into reality. If you're like many homeowners in Suffolk County, NY, your current kitchen might not quite live up to your standards. Maybe you like the general look and feel of the room, but have never been totally satisfied with the storage options and food prep area, or perhaps your kitchen better reflects the aesthetic sensibilities of the previous homeowner, not your own distinct kitchen ideas. Regardless of your reasons for wanting a change, you can trust that the team at Alure Home Improvements is here to transform your kitchen into the room of your dreams. We proudly offer full-service kitchen remodeling to homeowners in Smithtown, Lindenhurst, East Northport, and throughout the surrounding area.
One of the best parts about remodeling your kitchen is that it is your opportunity to consider all sorts of fun ideas for the space. The kitchen is usually the most popular, lived-in spot for the family to gather, so you want to make sure that it fully meets your aesthetic and practical needs. Some specific kitchen ideas that you might consider include:
Installing an island, bar seating, or another casual dining spot to grab a quick meal or entertain guests while you're making dinner
Upgrading the countertops with durable and gorgeous marble or quartz options
Installing custom storage options that will work best for your unique space
Choosing cabinetry, flooring, and other design touches that complement the décor of the rest of your home
At Alure Home Improvements, our highly experienced and trained staff is standing by to help you turn all of your kitchen ideas into a cohesive remodeling plan. Perhaps you have a very clear vision in mind of what you'd like your remodeled kitchen to look like, or maybe you're interested in starting from scratch and relying on our Certified Kitchen Designers for guidance. Whatever your situation, put your trust in our team. Contact us to learn more or stop by our showroom in East Meadow, New York.
Alure Online
Specials
View A Complete List Of Our Specials
Some restrictions apply, click the button below for more details.