Attic Insulation
Make Your Home Energy Efficient With Attic Insulation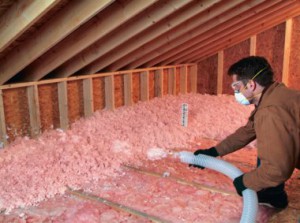 Many people are focused on the overall efficiency of their home. But did you know that having the proper Attic insulation can significantly improve the efficiency of your home and save you big money on your energy bill? In fact, by having proper attic insulation installed it can sometimes save you enough money to pay back your investment within 3 years!
Having proper insulation won't only help you lower your heating bills in the winter, it can also help keep your home cool in those muggy Long Island summer months. The roof is one of the most common places air can escape from your home. And when your Air conditioner is running full tilt, it is basically like throwing money through the cracks. By installing the proper Attic Insulation you can keep your home comfortable all year long while keeping money in your pocket.
Contact us to learn more about how your home can save energy or schedule a free home consultation to see if your home could benefit from new attic insulation.
Featured Video
Insulation and Energy Links
[custommenu menu="Dept Insulation L"]
Insulation and Energy Resources
[custommenu menu="Dept Insulation R"]
Online Promotion
$50 off of any Insulation Project
Minimum Purchase $1000. Offers are for a limited time and may not be combined with any other offers, promotions or discounts.
Alure Online
Specials
View A Complete List Of Our Specials
Some restrictions apply, click the button below for more details.