Hurricane Sandy Insurance Coverage: Bridging the Gap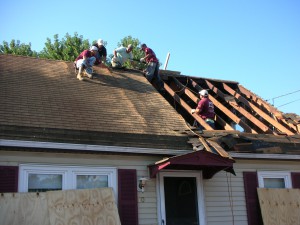 Experiencing Hurricane Sandy, as would be the case with many other violent storms, has taken New York and more specifically Long Island homeowners to task. The ensuing home repair and remodeling resulting from the widespread and varied degrees of the Hurricane Sandy aftermath has challenged even the well prepared homeowner.
Quite frankly, it has become a lesson in insurance policies and assurances. The perceived value of a policy provides a general assurance bringing peace of mind to the homeowner. In many cases a disheartening discovery has been brought to bear by the most recent devastation and you may have found out that your policy does not provide complete restoration to what is called the pre-storm condition. In short, your settlement check won't be enough.
Under normal circumstances, the act of acquiring an insurance policy for some is simply to satisfy a requirement as a condition of purchase (like buying a car). It is often intentionally minimized allowing the smallest payment possible simply to address a smaller budget. The truth is that for every policy, no matter what insurance is being provided, to some extent, the fine print is dismissed for review at a later time and usually referenced only if needed.
The industry of insuring property and/or personal property has been pretty well thought out and tested over time. It is safe to say that in general, it allows an individual to select what level of risk they are comfortable with based upon a monthly investment that fits their budget. The greater or lesser amount of insurance you decide to purchase will directly impact what value is returned to you in the event of a claim. It is strictly a function of the old adage "you get what you pay for." Finding a shortfall vs. what you may have expected from your claim doesn't happen because the industry of insurance providers is trying to trick you out of your money. This is because they provide flexibility within policies and are sensitive to cost relative to what you are prepared to invest.
Restating the obvious, it comes down to the fine print. If you use a traditional agent, they remain available to advise you on your policy and coverage's. However, in today s marketplace, on-line policies are also available, widely accepted and convenient. The on-line insurance provider enjoys a reduced overhead by eliminating the cost traditionally invested in providing a local agent. The benefit to you is an affordable product and all the detailed information is there for your review.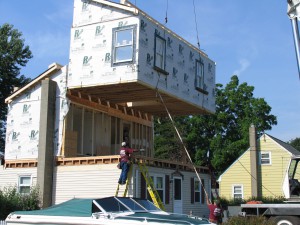 The issue is simple, whether you engage an authorized agent who will advise you or investing your own study time in an on-line discussion about your policy, you have the responsibility to know your coverage's.
There are usually two scenarios that take place after a significant storm like Sandy regarding claims and settlements. One is when you simply do not receive enough settlement to replace what has been lost and the other is when the replacement or restoration includes an upgrade that wasn't part of the original coverage.
For example, if your home was destroyed during the Superstorm and you have to redo your entire roof, do you just replace it, or do you decide to do that addition, dormer or extension that you were contemplating?
In both cases how does the average homeowner bridge the gap?
In an effort to answer that question, the recent seminar held at the Alure Home Improvements Showroom focused on the issue of what a homeowner can do in these unusually extreme circumstances. Finding a way to bring normalcy back to homeowners on Long Island, Anthony A. Balestrino- Business Development Consultant, spoke about what money is available to homeowners that have experienced any amount of devastation from this unprecedented storm. Once understanding what their insurance will cover, homeowners face making choices about how to make ends meet. At that time, considering an unsecured loan becomes a viable option.
Applying for and qualifying to receive an unsecured loan differs from a mortgage or other loans because there is no collateral. It is granted based solely upon the creditworthiness of the borrower. A credit card is basically an unsecured loan. As with any loan, secured or unsecured, there is interest paid. However, there is an unusually high demand right now because of the recent Super storm. Fortunately, lenders and credit institutions have made available a number of lower interest rate products.
This loan can help you get started by providing funds you can use to begin repairs while waiting for your claim to be processed. It may also help cover the differential between what your settlement provides and an upgraded addition you may now want to consider given the circumstances. Regardless, a good rule of thumb is to anticipate that your insurance settlement is not likely to provide all the money needed for repairs and restoration. Bridging the gap with unsecured funding is just another one of the many steps in the process of rebuilding Long Island and the tri-state area
Alure Online
Specials
View A Complete List Of Our Specials
Some restrictions apply, click the button below for more details.