What You Can do to Prepare to Remodel a Bathroom in Your Long Island Home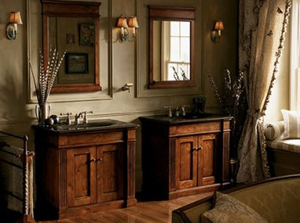 Remodeling your bathroom should be an exciting process. The odds are good that you've long thought about making a change and you've finally decided that now is the time to turn your dreams into reality. Yet, bathroom remodeling, like any home improvement project, is a process and may require a slight alteration to your daily routine until the project is completed by the pros. With that said, there are certainly a handful of things that you can do as you prepare for your bathroom remodel that will help ensure that the entire process goes as smoothly as possible.
So, with that said, what can you do in the days and months leading up to the big day to put yourself at ease? Here are a few tips:
Love your bathroom plan, This may seem rather intuitive but the best thing that you can do before you remodel your bathroom is to make sure that you are excited about the plan. Some unease is only natural but by being super excited about your new room and completely comfortable with the plan in place, you'll look at your remodel as something exciting and not stressful.
Prepare the bathroom, Before the contactors arrive to remodel the bathroom, make sure that you have removed all of your personal possessions, toiletries, and everything else from the bathroom to ensure that you won't be missing anything you need, nothing will be broken, and the team will have room to work.
Have a contingency plan, Obviously, if a bathroom is being gutted and remodeled you won't be able to use it for several days. If this is your only bathroom, you're going to need to have a plan in place for where you can get cleaned up and complete your morning and evening routines.
Work with Professionals, Bathroom remodeling is an investmentand you need to be sure that you are completely comfortable with the team that you have hired to do the job. Take your time to find professionals who have the experience, credentials, and expertise to ensure that you will be completely thrilled with the finished product.
To learn more about remodeling the bathroom of your Long Island home and the things that you can do to prepare, contact Alure Home Improvements today. We'll happily walk you through our remodeling process and answer any questions that you might have.
FREE 5FT Tub Sliding Door With Your Complete Bathroom Remodel
For a limited time only, get a FREE 5FT Tub Sliding Door with your Complete Bathroom Remodel PLUS NO money down, NO payments, NO interest for 18 Months* - Act now! *SUBJECT TO CREDIT APPROVAL. Offers are for the stated time period only and may not be combined with any other offers, promotions or discounts. Some restrictions apply. Offer not applicable in all counties due to Consumer Affairs Restrictions. Offer not applicable in or to residents of New York City.