Choosing the Right Flooring When You're Remodeling Your Bathroom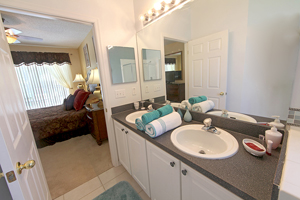 One of the most important decisions you'll need to make when you're remodeling your bathroom is about the kind of flooring that you'll want to have installed. The right kind of flooring can complement the décor of your bathroom beautifully and leave you completely satisfied with your new bathroom, while the wrong approach can cause problems in the long-term and may be a needless cause of stress and frustration moving forward. To help you make sense of all of your options and choose the flooring that is right for your home, the team at Alure Home Improvements is here to help.
As any bathroom remodeler will explain, there are no shortage of flooring options for you to consider, each of which offers its own distinct advantages. The trick is to find the type of floor that will look great in your home, and work for your bathroom. Some of the options available include:
Wood flooring, Wood can be extremely rich and beautiful but is also susceptible to warping and can get slippery when wet. Engineered wood is an appealing alternative because it resists water damage much better.
Stone tile, Stone resists moisture extremely well, although it is also cool to the touch and must be sealed.
Vinyl, Vinyl is a popular option because it tends to be affordable, is relatively easy to install, and is easy to maintain.
Ceramic tile, A classic choice, ceramic is attractive and high quality, waterproof, and a cost-effective choice for bathrooms of all sizes and types.
As you can see, there are many considerations that go into choosing the right flooring when you're remodeling your bathroom. To learn more about your bathroom remodeling options and explore the various types of flooring, contact Alure Home Improvements and speak with one of our knowledgeable bathroom remodelers.
Extra 5% Savings + 50% off Install!
For a limited time only, save and extra 5% on your project PLUS 50% off Install AND NO money down, NO payments, NO interest for 18 Months* - Act now! *SUBJECT TO CREDIT APPROVAL. Offers are for the stated time period only and may not be combined with any other offers, promotions or discounts. Some restrictions apply. Offer not applicable in all counties due to Consumer Affairs Restrictions. Offer not applicable in or to residents of New York City.