Boys Hope, Girls Hope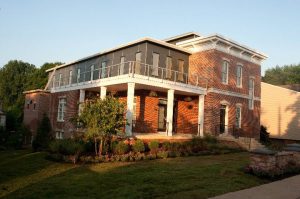 When Sal received a phone call that the largest Extreme Makeover: Home Edition build at the Boys Hope, Girls Hope in Baltimore, MD needed assistance, he did not hesitate in answering their call for help.  Even though it was just 19 days after completing the Lutz family's new home, Sal and John Doyle (Director of IT & Social Media) posted a message on Alure's Facebook Fan Page. There was an enormous outpouring of help and within 4 hours, Sal had a crew of 28 skilled laborers ready and waiting to hop into a car and make their way to the site in Baltimore.
"Sal and the team from Alure Home Improvements define the word heroes. They not only help in their own backyards, but were willing to sacrifice their time and once again come to Baltimore and join the extreme team to finish the biggest build we have ever done." – Diane Korman- Senior Producer for Extreme Makeover: Home Edition.
Gallery
Invalid Displayed Gallery
Alure Online
Specials
View A Complete List Of Our Specials
Some restrictions apply, click the button below for more details.