Alure Home Improvements Offers the Best Window Warranty in the Business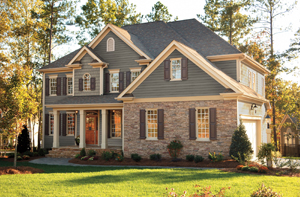 When it comes time to purchase new windows for your home, you obviously have a lot to think about. For starters, you'll want to make sure that the replacement windows look great on both the inside and outside of the house, which means you're going to need to explore all sorts of frame materials, glass types, window styles, stains, colors, and hardware options. Plus, you'll want to ensure that your windows come with the state-of-the-art, energy-efficient features that you need to help reduce your energy consumption and potentially save money in the long-term. And at Alure Home Improvements, we have windows that are both beautiful and practical. Yet, there is another thing that we offer at Alure that takes this commitment to our customers' one step further, a peace of mind that we can deliver that you won't find anywhere else. Simply put, we offer a rock-solid warranty on our windows that can't be beat. Period.
Let's get this out of the way first: We offer a lifetime warranty on every window we sell that covers the entire window. So what does that mean, exactly?
This warranty tells you how confident we are in our products. It guarantees that you won't have to worry about your windows becoming impossible to open or shut. It means your vinyl window frames won't peel. It tells you that you aren't going to become frustrated by your windows leaking a couple short years after you've bought them. Plus, this warranty is fully transferable to a second property owner, so if the time comes to sell your house, you've got a major selling point that you can share with the homebuyer. We also have an emergency line that is monitored 24 hours a day, seven days a week, so in the unlikely instance you need to get a hold of us, you can.
What's more, this warranty actually covers accidental glass breakage. Things happen and windows break, but with Alure Home Improvements you don't have to worry about the stress and unexpected expense of purchasing a whole new window when an errant football gets thrown too close to home. We flat-out stand by the durability and resiliency of our products, it's one of the reasons that Alure has been in business since 1946 on Long Island.
To learn more about the specifics of this industry-leading warranty, contact Alure Home Improvements today.