Remodeling & Home Improvement Resource Center
To help our customers prepare for their upcoming home remodeling project, we have developed this Remodeling and Home Improvement Resources Center. This landing page includes a number of helpful tools that can be beneficial whether you are starting to think about making a change around your home and looking for inspiration or you're actively shopping for a home remodeler to handle an upcoming project that you've got in mind. We believe in providing our homeowners with the resources they need to make an informed decision, and on this page you'll find a wealth of information about our various home improvement products, the services that we provide, and what makes our home improvement company unique in the Long Island, NY, community.
Here is a little information about the home improvement resources that you'll find below: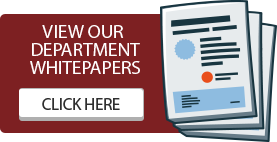 – Department Whitepapers – We have put together informational pamphlets on our window installation, siding installation, roofing installation, kitchen remodeling, and bathroom remodeling services to give you an idea of what you can expect when you put your faith in Alure Home Improvements. These white papers also include helpful tips like how to tell when it's time to replace your home windows and what you should remember when you're planning a kitchen renovation.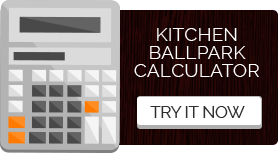 – Kitchen Ballpark Calculator – One of the questions that you probably have about your upcoming kitchen remodel is how much is the project going to cost. This calculator can give you a rough idea of what to expect, although it's important to remember that the exact dollars and cents will depend entirely on what type of materials you have in mind for your kitchen. No job is too big or small for our team!

– Interior Home Design Software – This kitchen and bath virtual remodeler allows you to digitally alter photographs of a number of different styles of kitchens and bathrooms. See how the different styles, textures and colors will look together and get creative! Once you've figured out the look you are going for, you're welcome to visit our showroom to look at different full size samples or to speak with a design consultant.

– How To Videos – Alure's Chief Operations Officer Doug Cornwell, shares his How To In 60 Seconds Do It Yourself Tips! Learn about some easy fixes in one minute and be prepared next time you run into one of these problems!

– Design Imaging Visualizer – This virtual remodeler allows you to digitally alter photographs of a number of different styles of homes in order to try out various types of roofing, siding, stone, and trim. This is a fun way to try different combinations and find a style that you like. You're also welcome to visit Alure Home Improvements and have one of our design imaging specialists use robust digital rendering software to show you what your home will look like with your style and color choices.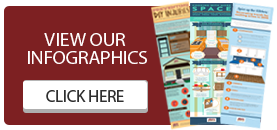 – Infographics – These helpful graphics have been prepared to include handy tips and tricks to keep in mind around when you're thinking about an upcoming remodel or you're just working around the home. It also includes some helpful tips on what to do with the change of seasons.
– Radio Shows – Sal Ferro hosted a home improvements radio show on WHLI called "Home on Long Island," featuring guests on various topics related to remodeling and projects around the home.

– Alure Home Improvement's Brochure – To learn more about our company and see what sets us apart from other home remodelers in the area, read the attached brochure. You're also welcome to explore the rest of our website and when you're ready, be sure to give us a call.
So take your time and enjoy our various home improvement resources, and if you have any questions, you're more than welcome to contact us to schedule a free, easy consultation online, or stop by our three-story showroom in East Meadow, NY. We're here to make the home improvement process as easy as possible from start to finish.
Alure Online
Specials
View A Complete List Of Our Specials
Some restrictions apply, click the button below for more details.