Hurricane Sandy Flooding: What To Do In The Storm's Wake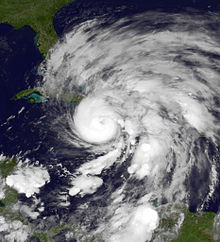 The storm came and so too the water. The recent Hurricane certainly challenged what protections were previously acceptable in terms of how high water levels may rise. Let it suffice to say that the perfect storm, where two separate weather systems merged to form what we now call post tropical cyclone Sandy or better known as Hurricane Sandy, was also further exacerbated by the tidal forces of a full moon. The lunar cycle is usually responsible for a higher level of tide water and the additional Hurricane made for an unprecedented water level never before seen from an Atlantic weather system.
Flooding from a storm surge will contain any and perhaps all of the following; sewage, septic runoff, gasoline, oils, insecticides, fertilizer, salt in large quantities and a host of other pollutants and contaminants. Storm water is considered a health hazard, fire hazard and very corrosive.
In the aftermath of Hurricane Sandy, we gathered a number of industry professionals for an informational seminar about the challenges homeowners would be facing. Michael Gianchetta, Vice President LEED AP Environmental Services GIANCO was one of our guests who imparted a valuable overview of the process of disaster recovery from flooding. The first step is to understand how to prioritize each individual homeowner's situation. Once making an initial damage assessment, the most urgent needs come first. He spoke frankly about the restoration process and categorized it in three separate parts:
Mitigation
Restoration
Prevention
MITIGATION
The truth is that wet and continued damp conditions will propagate mold. The penetration level of water and how long it remains in the home is a critical part of the evaluation. Mitigation is the most important issue. Addressing the health issues related to mold are paramount, specifically if you suspect having to wait days before an insurance adjuster becomes available to review your property. Take as many photos of your conditions as possible but do not neglect the primary issue of getting the water out! Pump out the below grade environment as needed, eliminate standing water and proceed with the necessary damage control. Food sources for mold are simple. Paint, paper, plaster and wood are all food sources for mold and mildew. Fabrics are one of the most susceptible because of their ability to hold moisture. Carpet, furniture and in some cases clothing, should be discarded as soon as possible. Depending upon the level of flood waters and the subsequent damage you may be submitting a claim to FEMA as well as to your insurance carrier. It is also important to determine if you have coverage for "contents" under your homeowners flood insurance. FEMA will cover anything that is considered permanently attached to your home. This will include carpet, most kitchen appliances, cabinets, built in book cases, molding and trim around windows and a host of other items. All other items like personal affects, furniture and electronics should be covered by your homeowner's policy. However, that coverage is contingent upon the damage resulting from what is called an insured peril. That simply means something else has to happen to cause the interior damage, like a tree falling on the roof allowing the interior space to be exposed. Flood damage is not considered an insured peril under a normal homeowner's policy which is why flood insurance is separate policy and only available to those whose homes are located in a designated flood zone. Flood insurance as a separate policy should also contain explicit wording about what will be covered. The differences can be staggering if you find yours is incomplete with regard to contents. It may dramatically impact your ability to replace all of your pre-storm belongings.

Once the water issue is under control and preferably with empty rooms you must expedite as best as possible the drying process. Many people are surprised to find out exactly what that means. Stated earlier, it has everything to do with the level of water penetration and how long it remained. Opening walls in the basement or lower level to allow the studs to dry may mean only removing a few feet of drywall, however if the water level reached above 4 feet the entire wallboard should be removed. The wood superstructure of your home needs to dry which may include removing the sub-floor right down to the floor joists. Large fans, dehumidifiers and sometimes portable heaters are often used to assist this part of the disaster recovery.
RESTORATION
When it is clear that everything is dry, the restoration process can finally begin. Think about it in terms of the basic systems that need to be replaced before you begin any actual renovation. Electric wiring, heating components, outlets, switches and even the subfloor comes first and depending upon the individual situation, these are items often covered with assistance from FEMA. This is sometimes part of the service that a mold remediation professional can provide, but might also be included as part of the renovation that will be performed by the remodeling contractor you choose.
PREVENTION
Before resealing any walls or floors, mold prevention is critical and your wood structural members should be treated for mold and mildew resistance. Structurally speaking this is also the crossover point where it is wise to consider what changes can be made to your home making it less susceptible to storm damage in advance of the renovation process.
What's left to do at this stage is the renovation and restoring your home to a livable condition. It is daunting for anyone to deal with the scope of issues resulting from this kind of disaster. Just when you have regained some control of your situation, then comes the reality that the insurance industry and FEMA base most of their claim assessments on what is called like kind or like quality when determining replacement value.
As an example; aluminum wiring from the 50's is no longer allowable by national code standards. If there had not been a Superstorm and you chose to rewire your home, it would be considered an upgrade. The like kind or like quality, as stated by most insurance policies, enables and covers the installation of what is today's code of standard wiring.
In another example let's use the base cabinets from the kitchen. While they were submerged in water, the upper cabinets remained out of harm's way and do not need to be replaced. However, that particular cabinet is no longer available from the manufacturer. The choice a homeowner may make might be to employ a custom cabinet maker to replicate the old cabinets. This would come at a cost level higher than the settlement from the insurance carrier. It is considered an upgrade and the additional cost is the responsibility of the homeowner.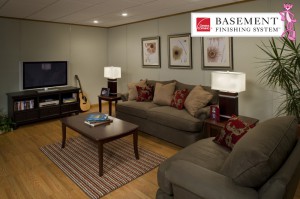 This presents an interesting scenario as the process of restoring a home to its pre-storm condition also allows for the homeowner to consider making some other changes. The kind of changes being referred to would have previously been a remodeling project all by itself before the storm. Because the walls are open and how much of the interior of the home will be replaced, it makes sense at that time to consider those options. It is an obvious dilemma as the funds a homeowner may need to affect those alterations may not be available strictly from their insurance settlement. Certainly one option to consider is to complete some parts of the renovation at a later time but to plan for them while the walls are already open and exposed.
With over 60 years of experience in home remodeling, the Alure team is something to consider when rebuilding your home. As a full service remodeler, our expertise extends to any room in the house. As your friend in the business, we stand at the ready to provide as much information as possible, including a free in home design consultation.
Alure Online
Specials
View A Complete List Of Our Specials
Some restrictions apply, click the button below for more details.