Professional Window Installation Available in Queens County, NY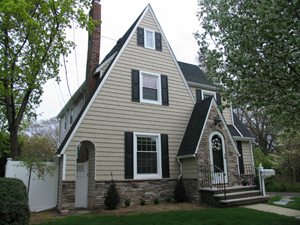 The team at Alure Home Improvements takes pride in the window installation service that we offer in Queens, New York. It is our belief that your windows are only as good as the method used to install them, and we go to great lengths to ensure that our window installation professionals are up-to-date on the latest, industry-leading installation techniques. This helps ensure that your windows will look great and perform the way you expect them to for many years to come.
One of the reasons that our window installation service is so important is that our windows are designed with energy efficiency in mind. Too often, old windows are leaky and inefficient, which allows heat to enter the home in the summer and warm air to escape the home during the winter. By investing in energy efficient windows, you can help prevent this heat transfer – but only if the windows are installed correctly. The last thing you'd want to do is invest the money to replace the windows on your home, only to not receive their full benefit because of shoddy window installation.
Some of the other reasons to consider professional window installation include:
At Alure Home Improvements, we offer a ten year warranty on our parts and labor, providing peace of mind that we installed things correctly. In the unlikely event that a problem arises, you can be confident we'll address the issue immediately.
The windows we offer are backed by various manufacturers' warranties and a glass breakage guarantee that speaks to the quality of our product.
We handle every step of the installation process from the initial design phase through the completion of the project, making us your one-stop-shop for your replacement window needs.
Our team prioritizes white glove customer service and ensures that your property is kept as clean and neat as possible throughout the window installation. Then, when our work is done, we'll make sure that the installation site looks as good as it did when we started.
If you would like to learn more about our window installation process and how we can upgrade your Queens, New York, home, contact us today.
10% OFF Per Window*
FREE Design Imaging Session**
Expires 1/31/2019. Minimum purchase of five windows; Offers are for the stated time period only and may not be combined with any other offers, promotions or discounts. Offer not applicable in all counties due to Consumer Affairs Restrictions. Offer not applicable in or to residents of New York City. Call for details on scheduling FREE* imaging session.