Window Glass
Pay Careful Attention to the Window Glass on Your Long Island Home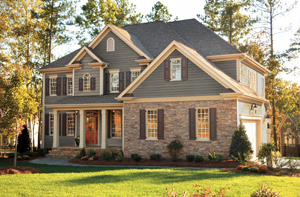 One of the best things you can do when you're shopping for replacement windows, the glass you choose is extremely important. While you understandably want to find windows that will look great on your home, there's no reason that you need to sacrifice energy efficiency for beauty.
One of the first things that you should look for when you're shopping for replacement windows is an ENERGY STAR® certification. This will indicate that the windows have met (or exceeded) national standards outlined by the Department of Energy for thermal performance. However, with that being said, not all ENERGY STAR-approved windows are created equally. Energy efficiency is largely subjective, and certain replacement windows may be significantly more effective than others, even if they all still technically meet minimum standards.
So what should you look for out of your window glass?
In recent years, window technology has advanced as we've come to better understand how best to inhibit heat flow into and out of the home. For example, replacement windows can be coated with a low-emissivity (Low-E) film that reflects ultraviolet rays and infrared light, which deflects heat away from the home during the warm summer months and retains warmth inside during the dead of winter. The use of various nontoxic gas fills, such as krypton or argon, is also popular because they prevent heat transfer between the interior and exterior glass panes on the windows.
To help you determine what kind of window is best equipped to help prevent heat transfer in the home, look for an advertised R-value. This numerical figure represents the thermal resistance of the window glass. The higher the number, the better.
Of course, this is a lot of information to process when you're just trying to find gorgeous vinyl windows for your home. To help you through the process and find windows that will look great and exceed your performance expectations, contact our team at Alure Home Improvements today.