An Explanation of the Different Types of Windows that Can be Installed in Your Home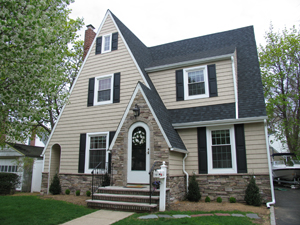 If you're considering investing in replacement windows for your home, the odds are good you've heard your window specialist tell you about all of the fabulous window styles that you can choose from in their inventory. With so much information being thrown at you, however, it is totally reasonable if you're having a hard time keeping track of what kind of window is what. Here is a brief guide to walk you through popular options and determine what type will work best on your home.
This list is by no means exhaustive, but here are a handful of great window styles that you can consider:
Double hung, These windows are unique in that they have two sashes in a single frame, which can be raised from the bottom or lowered from the top, providing optimal ventilation.
Casement, These windows are designed to swing open on their side hinges and are a great option because they provide an unobstructed view of the outdoors.
Picture windows, Picture windows are unlike many other windows in that they can't be opened or closed. Instead, they are designed to simply let in naturally light, perhaps harness solar heat, and add beauty to the home. These are particularly well suited for higher ceilings or over other windows.
Awning, As the name implies, these windows open outward and become a de facto awning, which helps keep rain from falling into the home when the windows are open.
Bay & Bow, These windows can give the interior and exterior of your home a distinct, attractive look and are also popular because they are great at ventilation and letting natural light into the home. Bay windows usually are made from three parts (a center window and two flanker windows) that extrude from the home, while bow windows are made from several windows that make an arc.
To perhaps complicate things even more, you also often have the opportunity to design custom windows, and most home remodeling companies give you several hardware options, grid styles, and other features to consider.
For more information about all of the replacement windows that are available to you for your home, contact Alure Home Improvements today.