The Advantages to Installing Vinyl Siding on Your Long Island Home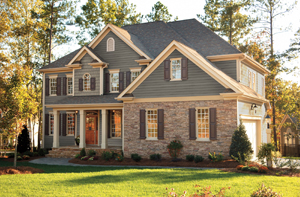 Vinyl siding is a popular option among Long Island residents because it is extremely attractive, energy efficient, and easy to maintain. At Alure Home Improvements, our siding professionals understand what it takes to install vinyl siding correctly and work tirelessly to stay up-to-date in the industry's latest design trends and installation methods. As a result, you'll be able to rest assured that our professionals have what it takes to handle your next siding project, making the entire project and easy and stress-free as possible.
Another advantage to turning to Alure Home Improvements for your vinyl siding needs is that we offer homeowners access to our design imaging software. This state-of-the-art technology allows a digital photo of the home to be altered to reflect what it would look like with various different siding options installed. The benefit to this is that it gives you the ability to explore options, color schemes, and accents that you might have never otherwise thought about on your home. This removes a lot of the guesswork from home remodeling and makes the process extremely painless because you'll know exactly what your siding will look like once it's installed.
Practically speaking, vinyl siding comes with several unique benefits. For example it is:
Easy to keep clean
Resistant to wear and tear, never fading, chipping, peeling, rotting, or warping
Not as susceptible to insect or pest infestation as traditional siding materials
Energy efficient and can cut down on residential energy waste
Helpful in cutting down outside noise in the home
To learn more about the specific advantages to installing vinyl siding on your Long Island home, and how Alure Home Improvements can help meet all of your home remodeling needs at, contact us today. You're also welcome to visit our conveniently located, three-story showroom in East Meadow, New York, as well.
Extra 5% Savings + 50% off Install!
For a limited time only, save and extra 5% on your project PLUS 50% off Install AND NO money down, NO payments, NO interest for 18 Months* - Act now! *SUBJECT TO CREDIT APPROVAL. Offers are for the stated time period only and may not be combined with any other offers, promotions or discounts. Some restrictions apply. Offer not applicable in all counties due to Consumer Affairs Restrictions. Offer not applicable in or to residents of New York City. Call for details on scheduling the imaging session.