Siding – Plainview
Gorgeous Siding for Homes in Plainview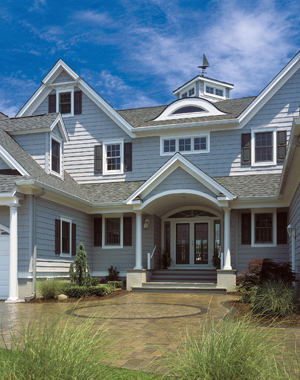 Installing new siding on your Plainview home is an excellent way to immediately upgrade the curbside appeal of your property. Whether your siding has seen better days and you are ready for a change or you're looking for a practical way to cut down on monthly maintenance, the team at Alure Home Improvements has the siding you're looking for. Our professional siding installers are extremely knowledgeable and will ensure that your new siding looks great on your home for the years to come.
At Alure Home Improvements, our top priority is to exceed the expectations of every homeowner that turns to us for their next home remodeling project. We work extremely hard to accommodate the siding needs of each homeowner who turns to us by maintaining a tremendous collection of custom siding in numerous different colors, styles, sizes, and types. Plus, to help you make sense of all of your options and find the siding that will work best for your home, our team of siding professionals is standing by to answer all of your questions. This dedication to customer service has been our top priority since we first started helping local homeowners with their remodeling needs in 1946.
Here are just a few examples of the types of siding we currently offer:
Vinyl siding"" This exterior cladding is popular because in addition to being highly customizable, it also is extremely low maintenance. Vinyl never fades, chips, or peels, helping to ensure that it continues to look great well into the future.
Cultured stone fiber cement siding, Unlike natural stone, which has a tendency to be expensive and difficult to install, our stone veneer siding provides the attractive look of stone without the drawbacks. This siding is often used to accent the exterior of the home, but can also be installed inside as well.
Wood, Traditional wood siding is immediately recognizable, highly attractive, and perfect in homes of all ages and styles.
To learn more about the specific types of siding that we offer and how they may benefit your Plainview home, contact us today. We'll gladly answer all of your questions and help you find the right siding for your home.
Extra 5% Savings + 50% off Install!
For a limited time only, save and extra 5% on your project PLUS 50% off Install AND NO money down, NO payments, NO interest for 18 Months* - Act now! *SUBJECT TO CREDIT APPROVAL. Offers are for the stated time period only and may not be combined with any other offers, promotions or discounts. Some restrictions apply. Offer not applicable in all counties due to Consumer Affairs Restrictions. Offer not applicable in or to residents of New York City. Call for details on scheduling the imaging session.