Siding Nassau County NY
Premium Siding for Homes Throughout Nassau County, NY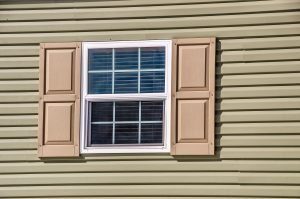 If the siding on your home needs to be replaced, entrust the job to the professionals at Alure Home Improvements. We've been in business for more than 75 years, and we're proud to perform siding installations at homes across Nassau County, New York. When you choose us to install new siding at your home, you can bet that we'll supply you with a strong, durable, energy-efficient product that will look great and continue serving your needs for many years to come.
Choose the Siding That's Right for You
At Alure, we understand that homeowners have varying needs and preferences. To ensure that our customers can find exactly what they're looking for, we carry a wide array of house siding options, including:
Vinyl siding – Our customizable UltraShield vinyl siding offers impressive moisture resistance and ease of maintenance, all for an affordable price. Homeowners will also love CertainTeed's Cedar Impressions® polymer shakes and shingles.
Stone siding – We proudly install CertainTeed's gorgeous STONEfaçade™ stone veneer, which comes with the industry's only fully integrated rain screen, as well as the rigorously tested Versetta stone veneer cladding.
Learn More
If you'd like to learn more about the siding we carry and the many benefits it offers for your home in Nassau County, NY, contact Alure Home Improvements today. We'll gladly schedule a free consultation so that we can help you choose the siding that's perfect for your needs.
Alure Online
Specials
View A Complete List Of Our Specials
Some restrictions apply, click the button below for more details.