A Trusted Siding Contractor Proudly Serving Garden City, NY, Homeowners
Looking for a capable, trustworthy siding contractor can be easier said than done. Fortunately for Garden City, New York, homeowners, Alure Home Improvements fits the bill. We have a lifetime's worth of experience installing premium house siding with the utmost skill and professionalism in the area, and our expert siding installers will be happy to help you beautify and protect your home, too.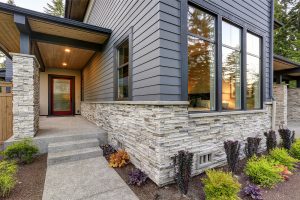 Using Top-Caliber Products for Your Siding Installation
Any reliable siding contractor knows that using the best products will help yield the best results for the homeowner. Alure Home Improvements uses several industry-leading types of house siding:
We don't just stop at cladding—you can also upgrade your home's soffit and fascia with Alure.
The Local Siding Contractor Trusted for Over 75 Years
At Alure Home Improvements, we've strived to give our customers the best possible experience for nearly a century by keeping up with all the latest trends and best practices. We go above and beyond what other siding contractors offer:
Our virtual design imaging will let you see what your home will look like with various types of house cladding before installation.
We'll work with you to find the best, most cost-effective options for your home and get you down-to-the-penny pricing.
We offer generous warranties with our work to protect your investment.
Get Started Today
Your search for a reliable home siding contractor near you can come to an end now that you've found Alure Home Improvements. Contact us today to learn more about why we're the top choice among siding contractors serving Garden City, NY, and schedule your free consultation.
Alure Online
Specials
View A Complete List Of Our Specials
Some restrictions apply, click the button below for more details.