A Trusted Siding Contractor Proudly Serving Babylon, NY, Homeowners
Having new siding installed on your home is a big deal—not only because it can completely change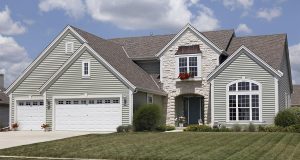 the way your home looks, but also because it can lead to trouble if not performed correctly. You need to make sure you've chosen a capable, experienced siding contractor for such a job, and Babylon, New York, homeowners can count on Alure Home Improvements for a job well done. We're a contractor with over 75 years of experience performing siding installations and other exterior home remodeling projects.
Babylon's Go-To Siding Contractor
Why should you choose Alure Home Improvements over other home siding contractors near you? There are plenty of good reasons, such as:
Our willingness to help customers find the best options that fit their budget
Our accurate-to-the-penny pricing
Our siding installers' commitment to ongoing training and education, ensuring our team is up to speed on all the latest trends and best installation practices
Our use of the top-performing products on the market
Our generous labor warranties
About Our House Siding
With Alure Home Improvements as your siding contractor, you'll have a wealth of excellent house siding options to choose from. These include our signature UltraShield vinyl siding, CertainTeed's vinyl siding and stone façade, and Louisiana-Pacific (LP®) SmartSide engineered wood siding. We can also update your home's soffit and fascia with your new siding.
Need a Siding Contractor? We're Here for You
Your search for a local siding contractor in Babylon, NY, can come to an end now that you've found Alure Home Improvements. Contact us today to set up your free consultation and learn more about our products and service.
Alure Online
Specials
View A Complete List Of Our Specials
Some restrictions apply, click the button below for more details.