Exterior Cladding Options Available in Nassau County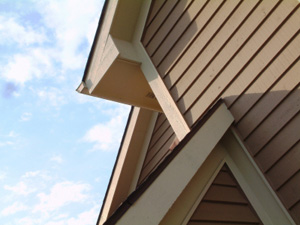 Investing in new exterior cladding for your home in Nassau County is a great way to completely rejuvenate the exterior of your home, increase your property value, and improve the curbside appeal of your house. Whether your siding is looking old and worn or you're simply ready for a change, the team at Alure Home Improvements can help. As a full-service home remodeling company, we have an unparalleled selection of exterior cladding options for you to choose from, so no matter your specific style preferences, you can rest assured that we can meet your needs.
Choosing the right exterior cladding for your home is a big decision, not only from an aesthetic perspective but also because each type of siding comes with its own unique benefits and features for you to consider. For instance, here are a few examples of the types of siding that we offer:
Vinyl, Professionally installed vinyl siding is quite popular because vinyl is extremely resilient, easy to maintain, and energy efficient. In fact, this type of exterior cladding will never fade, chip, or peel.
Fiber cement  – The CertainTeed fiber cement siding that we feature is popular because it offers the traditional look of natural wood but isn't nearly as susceptible to insect infestation, rotting, cracking, and some of the other problems that can sometimes be associated with wood siding.
Cultured stone, Cultured stone siding is a great alternative to natural stone because it is significantly lighter, easier to install, and more affordable.
To help you select the right exterior cladding for your home, consider taking advantage of the Visualizer software we feature at Alure Home Improvements. Using this technology, our designers are able to digitally alter a photograph of your home to show you what your house will look like with different types of siding material.
For additional information about the various styles, colors, and types of exterior cladding we offer, contact Alure Home Improvements today.
Extra 5% Savings + 50% off Install!
For a limited time only, save and extra 5% on your project PLUS 50% off Install AND NO money down, NO payments, NO interest for 18 Months* - Act now! *SUBJECT TO CREDIT APPROVAL. Offers are for the stated time period only and may not be combined with any other offers, promotions or discounts. Some restrictions apply. Offer not applicable in all counties due to Consumer Affairs Restrictions. Offer not applicable in or to residents of New York City. Call for details on scheduling the imaging session.