Alure UltraShield Vinyl Siding
Alure UltraShield Vinyl Siding Offers Unmatched Beauty & Weather Protection for Long Island, NY, Homes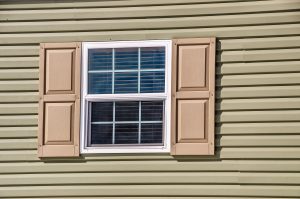 Vinyl siding is among the most affordable house cladding options on the market. Engineered to be a more durable and low-maintenance alternative to aluminum siding, it has proven to be just that. Vinyl siding won't chip, flake, and blister like painted surfaces, and, unlike wood, it won't rot and warp due to moisture. At Alure Home Improvements, we install a selection of vinyl siding that provides all those advantages and then some. Available in a vast array of exquisite styles and a broad spectrum of colors, Alure UltraShield vinyl siding can heighten curb appeal for Long Island, New York, homes of any architectural design.
A Blend of Strength & Style
Whether your taste in siding runs to the classic or you prefer a more modern look, any Alure UltraShield option you select will be easy to maintain. An occasional hose-down will remove most airborne dust and dirt, keeping your home's exterior looking fresh and clean. Depending on the UltraShield option we install, your siding will feature:
An integrated system that locks panels firmly together for increased strength and structural integrity
High wind resistance for an ultimate sense of security during storms
Numerous design profiles to reflect your style—from traditional shake and scallops to Dutch lap and board and batten.
Furthermore, we offer a color-match system that makes it easy to find the perfect siding color to match the other colors of your home's exterior.
The Alure Experience
There is a good reason why Alure Home Improvements has maintained such a stellar reputation on Long Island. We provide risk-free home improvements of lasting value. So, for your vinyl siding installation project, one of our siding specialists will happy to help you select the UltraShield option that suits your budget and enhances your home's design aesthetic. Then, our highly skilled crew will get to work installing your siding with exacting precision so that it fits your home like a glove for weather protection through the seasons. For more information about our lineup of Alure UltraShield vinyl siding, contact us today.
Alure Online
Specials
View A Complete List Of Our Specials
Some restrictions apply, click the button below for more details.