Windows: A Great Family Home Improvement Project

Tackling home improvement projects is a great way for a family to work together.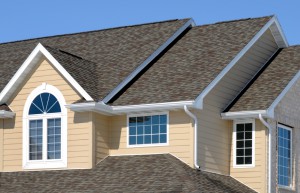 If you are a two person household or if you have a larger family with kids in Long Island, a rewarding project the whole family can dig their heels into this spring is washing the windows rather than replacing them. About 69 percent of men and 74 percent of women are likely to clean and wash their windows during spring cleaning, according to the 2011 National Spring Cleaning Survey by the American Cleaning Institute. However, many are unsure of how to do it. Always ensure safety first and when the job is over, the freshness of spring will shine throughout your home. This will give everyone something to celebrate as spring arrives. Clean windows allows more light into the home, helping to make it energy efficient with longer daylight hours while the heating season isn't quite over. Clean screens ensure fresh air enters the home without the bugs and debris from the past winter's wrath. Window washing tips:
Delegate members of your family/team to different jobs to maximize efficiency.
Use a premixed vinegar and water solution (one part white vinegar for 10 parts water) and a soft, lint-free cloth to wash window glass.
Apply a generous amount of cleaner and rinse with clear water if streaks remain.
If you need to remove grease, oil, tape adhesive, crayons or paint marks, apply a solvent such as acetone or mineral spirits to a paper towel. Wipe clean using a dry, clean, lint-free cloth. Adults are probably the best candidates for this project.
Avoid ammonia- or alcohol-based glass cleaners that can leave streaks or a film that attracts moisture and dust.
Avoid using a razor blade to scrape off stubborn marks on glass – permanent scratches may result.
To remove dust and dirt from screens, simply vacuum with the upholstery brush.
For grease spots on kitchen or patio screens, use hot water and a mild detergent.
For a flat screen on a storm or patio door, remove the screen and wash with soap and water or use a drapery brush attachment on a vacuum.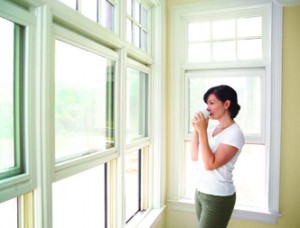 Remember, cleaning windows from inside your home is safer than standing on a tall ladder. It's always easier when your supplies are handy and there is no risk of a fall. Once you've completed the task, relax and enjoy your sparkling clean windows!