Research a Window Replacement Project

Things to consider when replacing windows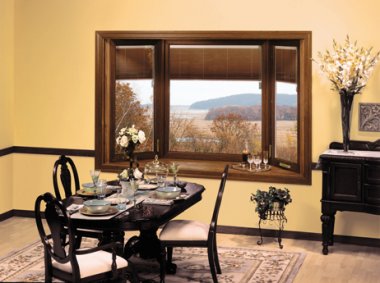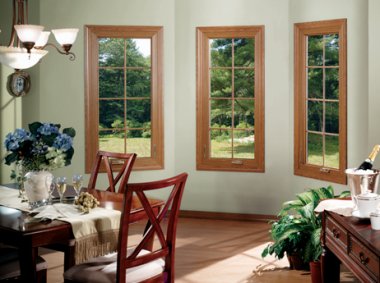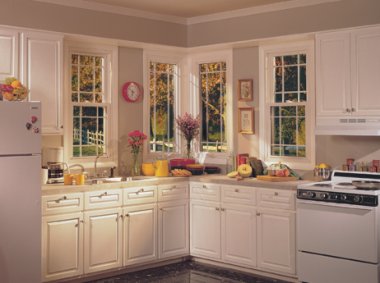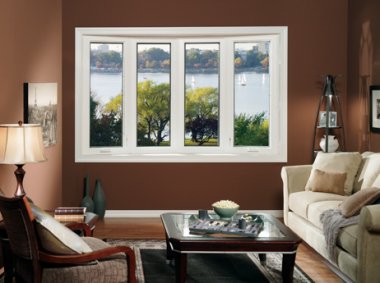 Style Options – There are many options to choose from when selecting windows for your home. Glass type, colors, grids, blinds and more.
Installation – The most beautiful energy efficient window is still only as good as how well it is installed. Alure has a dedicated production supervisor for each client while the job is in progress. Our dedicated installation teams are up to date with the latest product knowledge and installation techniques. We handle everything from design, installation, service and everything in between.
Energy Efficiency – Choosing the energy efficiency and style to match your home – What is Low E Argon & Krypton gases? Are my current windows energy efficient? Why do I need Energy Star rated windows? Is there UV control? Alure's UltraShield Windows not only have superior energy efficiency for lowers heating and cooling costs, but also has 99.5% UV control for superior fade protection.
Service & Warranty – Alure offers a minimum 5 year warranty on all parts and labor and we stand behind and service all manufacturer warranties, which range from 30 – 50 years! The backing and support of the highest quality manufacturers means peace of mind for you. As a client, you have the ability to reach out to us whenever you need, 7 days a week, as well as our 24 hour emergency line.
One responsible party – We handle everything from design, installation, to service and everything in between. Alure is a one stop shopping experience.
Safety – Make sure the contractor is fully insured, licensed, certified and follows proper safety procedures before, during and after project to ensure the safety of you and your family. Make sure they are up to date on today's important EPA and OSHEA safety codes.
White Glove Customer Service – We ensure your property is kept clean and neat throughout your project. Once your project is completed it will be almost as if we weren't even there, except for the beautiful new look!
An experienced Alure Exteriors Specialist can help you with all of the above questions and information and help you design your home's new curb appeal. Alure's designer will show you prior projects we've done and help you explore all your options to suit your family's needs and preferences.
Start visualizing your project with our design imaging visualizer. Get started today with a free, no obligation design consultation or call 877-44-ALURE (877-442-5873).
WINDOWS FAQ
Q: What is a replacement window?
A: A replacement window is a window that is custom built to fit within the opening of an existing window. It's built to fit precisely and can be installed without disturbing the interior and exterior areas around the window.
Q: How can I tell if I need new windows?
A: Here are some sure signs that your old windows need to be replaced:
Difficult to open or close
Drafty, with air leaking through or around the window
Excessive condensation or icing on the inside of the window panes
Windows rattle in the wind
Paint chipping or peeling
House is always too cold in winter – or too hot in summer
Q: What causes condensation on the inside of my windows?
A: Condensation is a natural occurrence on all windows and is caused by humidity or invisible water vapor, present in the air. When this water vapor comes in contact with a surface that is cooler, the vapor turns into droplets of moisture.
Q: How can I tell if a window is energy efficient?
A: Check the window's NFRC rating label. The NFRC (National Fenestration Rating Council) is an independent testing organization that rates the "U-Factor" for replacement windows. This is a measurement of the window's ability to resist the transfer of heat and cold. U-Factor is the amount of heat transferred through a material. The lower the U-Factor, the slower the rate of heat flow and the better the insulating quality. Alure's UltraShield windows and doors have been tested, qualified and certified by two of the industry's most cited and customer focused laboratory programs for energy efficiency and air infiltration ratings (Energy Start and NFRC).
Q: What is Soft-Coat LowE glass?
A: Soft-Coat LowE (emissivity) glass uses a metallic coating on the inside surfaces of the glass, reflecting UV and infrared light away from the windows. This causes less furniture fading and keeps your home cooler in the summer heat. In the winter, all objects in your home are heated by sunlight or your heating system. As this heat is radiated by the objects towards the windows it is reflected back into your house by the low-E glass, helping to keep your energy bills lower year-round.
Q: Will replacement windows really pay for themselves?
A: If you select high-quality, energy-efficient windows, your windows will "pay back" your investment in savings you will realize with lower heating and cooling bills. Engineered and well-built windows have been proven to lower home energy consumption. According to the Department of Energy, R-5 windows (windows with a U-Value of .20 or less) reduce average heat loss through windows by 30-40%.
Q: What makes windows energy efficient?
A: Energy efficient windows have a number of traits in common with one another. They are manufactures using quality frame materials that insulate well and prevent heat transfer. They have multiple panes with air or gas in the middle to insulate better. The most energy efficient replacement windows are those with argon or krypton between panes, gases which insulate better than air. They have low e glass to reflect infrared light and keep heat in the house during the winter. And energy efficient replacement windows have warm edge spacers to keep panes the correct distance apart. These spacers also insulate pane edges and reduce heat transfer.