Home Redesigning: Features and Decor to Pay Attention To

When redesigning and remodeling a house, everyone seems to focus more on the big things. Sometimes though, it is the small things – the simple decors and home features – that can make all the difference you want for your newly improved home.
Upgrading your home is a great idea. However, many homeowners are hesitant thinking it will be a huge cost for them, especially if they are only going to sell their house later. The reason is that a lot of homeowners believe a renovation means a complete overhaul of their residence.
Giving your home a makeover can increase its value even if you do not plan on selling it. Compared to the cost of inaction, the cost of renovating your home is a small loss. Making small upgrades can benefit you immensely over time.
Even better, you do not have to perform huge alterations. Sometimes, even just keeping up your house's paint color up to date can go a long way in improving your home. If you let your house linger for longer, the result can mean more staging and maintenance costs.
Upgrading Small Details is a Design-Wise and Cost-Effective Decision
Adding simple features and decors such as garage door openers can make a huge difference in the look and function of your home. Good thing there is no shortage of special features you can add to make your house a little more special.
This article introduces to you some of the best home features and décor to pay attention to when remodeling or redesigning. Keep these things in mind, and you can inexpensively upgrade your home to an expensive look.
1. Wallpaper
If you think painting a room is a hassle, a nice and cheaper way of upgrading it is the use of wallpaper for an accent wall. You have plenty of options available, some ready to stick to your walls. With wallpaper, you can easily change the look of any room without much work.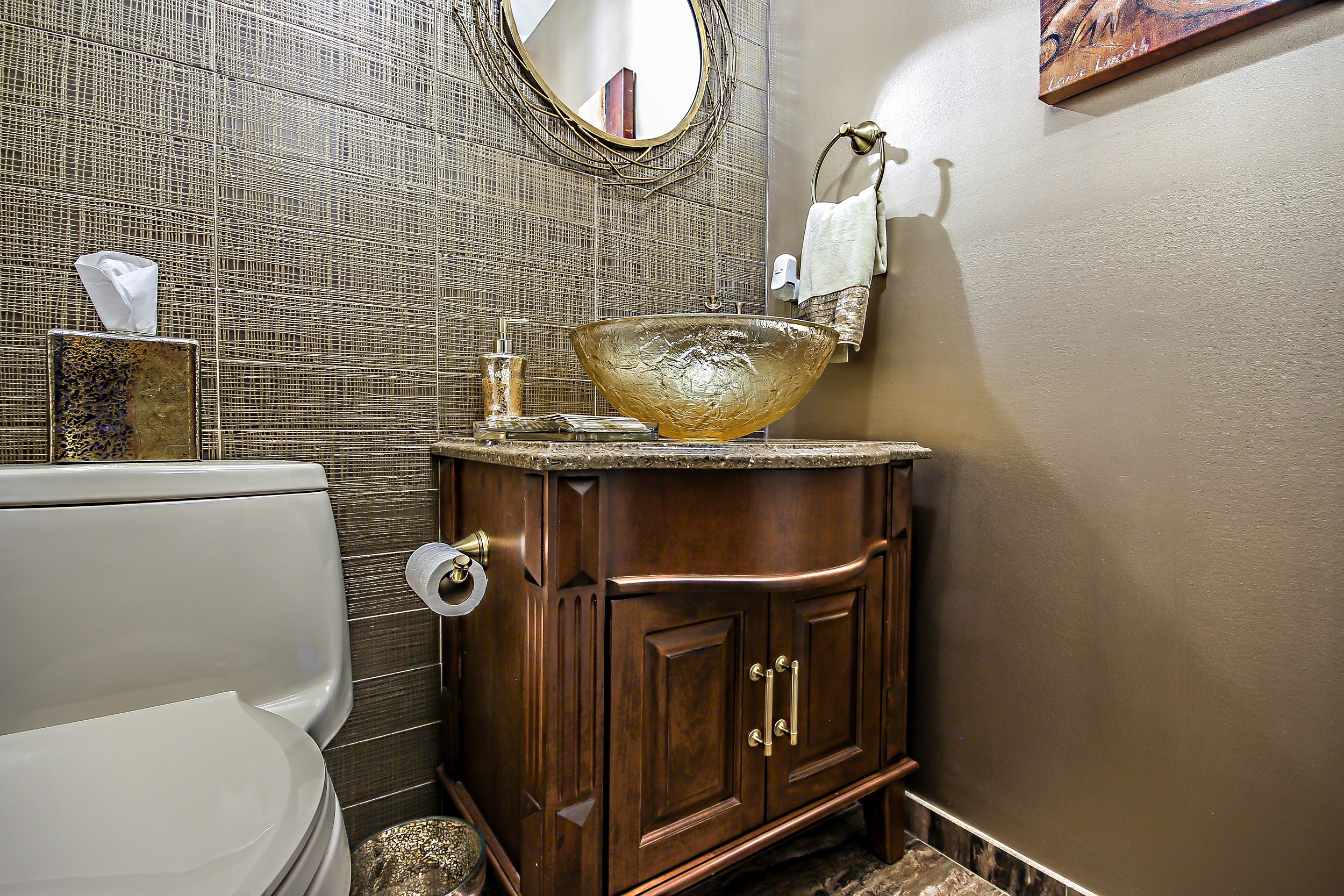 2. Garage Door Openers
Garage door openers seem a simple feature, but it can greatly improve the functions of your home, especially in the garage. If you cannot change your garage door, you can at least change the openers to make the process of opening and closing as seamless as possible.
3. Cabinetry
The right cabinetry is not only practical but luxurious. If you choose the correct one based on your intended design and function, cabinets can add personality, character, and practicality to your living space. You can also upgrade your old cabinets by repainting it, which is a low-cost design idea.
4. Curtain Rods
Curtain rods are not only great to use for your curtains, but even in organizing your kitchen. You can install them to the side of your kitchen cabinets, which makes it easy to hang up your pots and pans. It is an excellent organization trick and helps keep the bottoms of your pans looking new as well.
5. Backsplash
Backsplashes are a popular option today to people who want to upgrade their kitchen. They make a huge impact on the design of a kitchen while also protecting the walls from damage. Thanks to the elaborate designs of today's backsplashes, they can easily complement your home décor.
6. Mirrors
Mirrors, especially decorative ones, can add instant light to any living space. Installing mirrors to a room with limited space can effectively make it seem spacious. At the same time, it can brighten any room that has limited natural light if you place it right.
7. Countertops
An inexpensive way to make an instant, fresh impression is replacing the countertop in your kitchen. Even if your money is tight, there are affordable options available such as laminate. With it, you can protect your kitchen from showing wear and tear.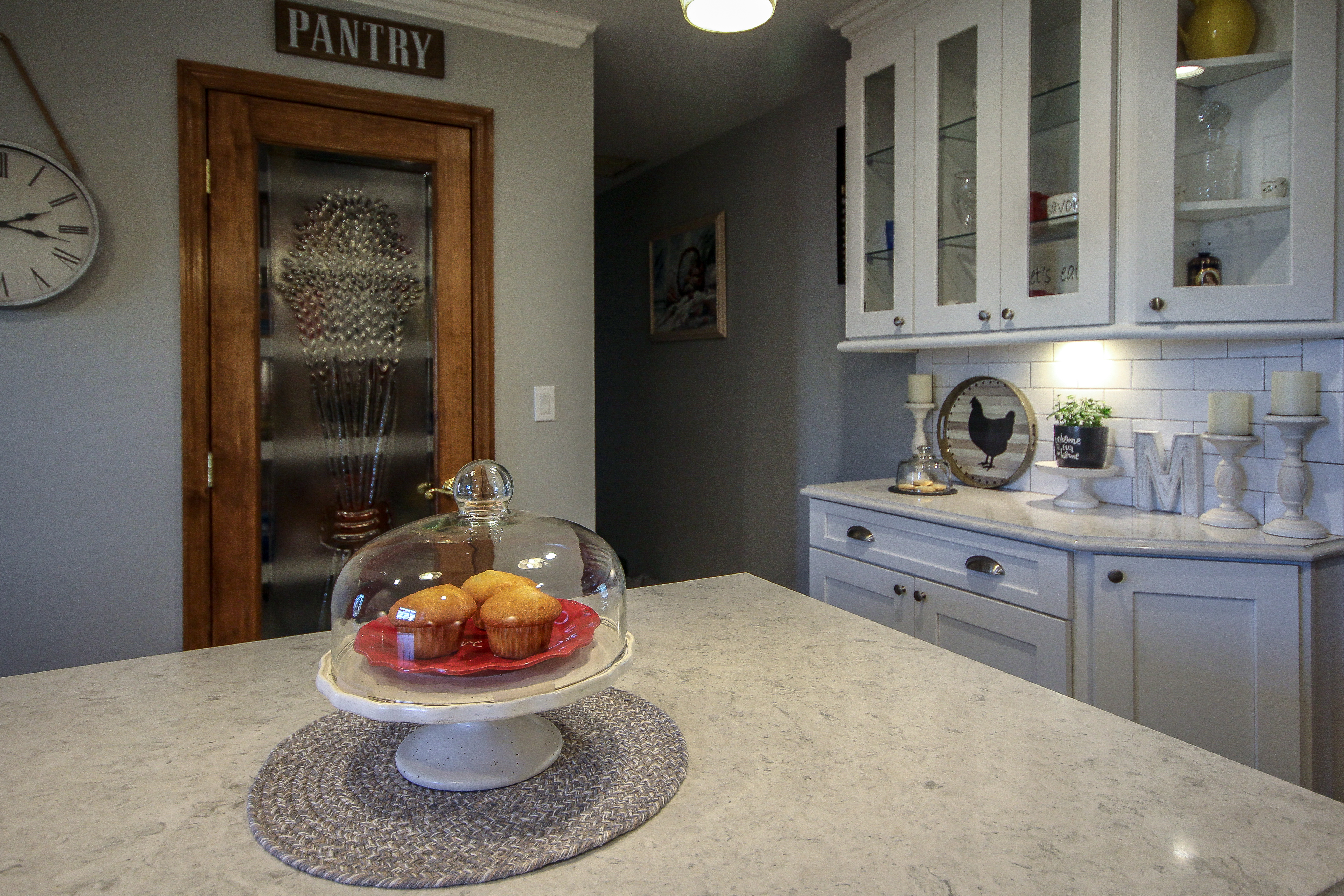 8. LED Lights
Better lighting is an excellent upgrade to any home. LED lights are a particularly nice option because they are efficient in terms of quality and energy consumption. Moreover, LED lights are now available in decorative fixtures that are perfect for mood-making.
9. Porcelain Floor Tiles
If your flooring is made of floor tiles, they may quickly look dated. An excellent option for updating them is choosing porcelain floor tiles, which is a great option design and cost wise. If you have a bigger budget, you may want to choose other materials such as natural stone or wood floors.
Whether you want to sell your newly upgraded home or not, these simple home décor ideas can help your house look lavish but at a reasonable cost. Try them and see how nice your home looks after a makeover.
About The Author: Emma Williams is a young mother of 2, having expertise in writing about various topics of lifestyle, beauty, home improvement and a lot more. She enjoys diving into new aspects of life, learning as much as possible from the business world, marketing and branding. She likes sharing her thoughts and ideas to the world and helping people to get easier access to the secrets of the world.