5 Ways Seniors Can Make Their Homes Safer For Aging In Place

5 Ways Seniors Can Make Their Homes Safer For Aging In Place
Aging in place is a goal for most seniors, and yet many do not consider the ways in which they can help make this possible. In order for a home to be safe for someone to grow old in, a whole host of aspects need to be considered. You will need to reduce the potential for injury throughout the house while taking care to create an environment that is comfortable, welcoming, and accessible. Here are a few easy ways to get started.
Upgrade Your Mattress
Getting quality sleep as a senior is a serious matter, with factors ranging from medication side effects to sleep disorders making seniors more likely to have trouble getting a good night's sleep than younger adults. A good mattress is absolutely essential, as a bad one could be making it harder for you to get comfortable. Furthermore, the right mattress – one that complements your unique sleep style – contributes to a healthy spine position when sleeping and relieves pressure points, which can help those who suffer from back or joint pain.
Make Your Bathroom Safe
According to the AARP, your bathroom is the most dangerous room in the house. This is because the combination of water, soap, and tile makes it extremely easy for a slip to occur, particularly as seniors tend to start experiencing problems with balance as they age.
Luckily, the modifications needed to make your bathroom safe are quite simple and inexpensive. Grab bars next to the shower, bathtub, and toilet are important, as they give you something to hold onto in case you lose your balance. A shower mat on the bathtub or shower floor can absorb excess water and make the whole surface safer to walk or stand on.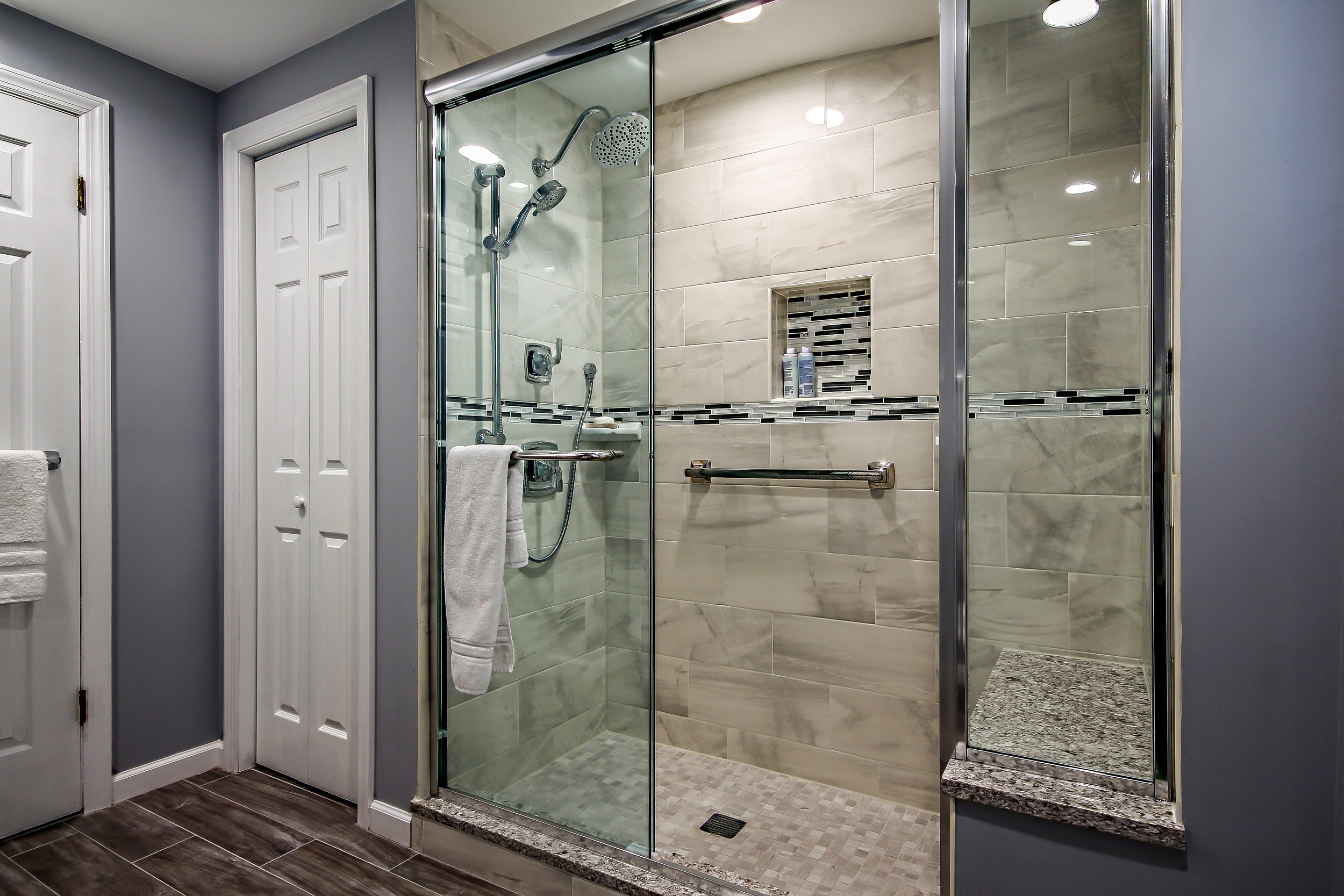 Improve Your Lighting
As we age, it is normal for our sight to deteriorate slightly. While this is not always a huge inconvenience in day-to-day life, it does make us less capable of detecting obstacles in our way. As a result, making sure every bit of your house is well-lit at all times can significantly reduce your potential for injury. These 30 tips by LampsUSA cover everything you need to know about lighting for seniors, including the best fixtures and locations for them.
Declutter
Simply put, the fewer things you have lying around to trip over, the better. It is common for seniors to accumulate a lot of possessions throughout their lives (especially when you include the stuff grown-up kids leave behind), so certain rooms in your house can start to feel a bit cluttered.
Commit to decluttering your home by throwing or giving away anything you don't use, need, or have any particular attachment to. You'll be surprised how much of the stuff in your house fits into one of these categories. Make sure anything you keep has a dedicated place either on display or out of the way. This will not only reduce your risk of tripping over something, but can also greatly boost your mental health.
What About Stairs?
Stairs themselves are a fall risk, and will only become more dangerous as you grow older. If you live in a house with stairs, you may want to consider moving to a single-level home where you can age in place more safely. If this doesn't feel like an option for you, a stair lift could be a good way to keep yourself safe. At the very least, make sure there are handrails on both sides of your stairways, and use them every time you walk up or down them.
As you can see, making your home safe for aging in place doesn't have to mean a full renovation. Of course, there are bigger modifications you may want to consider depending on your house's layout, such as making a kitchen more accessible or changing your flooring to something padded and non-slippery. However, the above considerations are a great place to start if you have just begun considering how you are going to age in place, and will go a long way toward keeping you safe and comfortable.
About The Author: Written by Seth Murphy of Papadiy.com. Seth Murphy got into the world of DIY for fun after starting simply to save money. Now, he does it to share tips and advice to help others.