FMC Women's Empowerment Summit
The Fair Media Council of Long Island brought together a group of women interested in professional development workshops. The event took place on June 22nd and also provided opportunities for these women to benefit from the generosity of a number of Long Islands best CEO's. This informative networking event was focused on empowering women in business and featured a raffle to win a one hour mentoring session with a CEO from one of over 20 Long Island businesses. The purchase of tickets allowed the attendees to enter an individual raffle for their favorite executive(s). The actual CEO's were on hand to pull the winner of their raffle and it made the event that much more special. The development workshops included:
How to Network Like a Pro, Personal Branding, Does a Superwoman Exist Within You?, Dress to Impress, Power Interviewing Techniques and How to Get Out of Your Own Way. After the break-out development sessions were completed the featured raffle was highlighted by the individual CEO's. These CEO's were very memorable in their marketing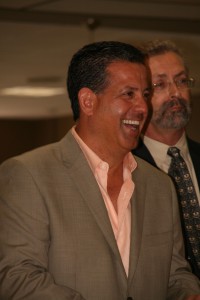 efforts and generously volunteered for this event. They were each allowed the opportunity to present what special talents they were willing to bring to their mentoring session. This further enhanced the value of the summit and also added some humor to the already propitious atmosphere. Sal Ferro, President and CEO of Alure Home Improvements Inc. sparred verbally with several of the other attending CEO's making the selection process of the raffle a memorable part of the summit. We wanted to create an event that leveled the playing field through education and mentoring to inspire women and we definitely achieved our goal, said Jaci Clement, executive director of the Fair Media Council. The Fair Media Council was created to represent the voice of the news consumer "the public" on how the local media was doing its job. That was more than 30 years ago, when a group of concerned business and community leaders realized the important role news plays in maintaining vibrant, competitive communities. FMC has helped communities evolve, by teaching the public how to become part of the news ecology and advocating for quality local news as vital to the maintaining quality of life standards.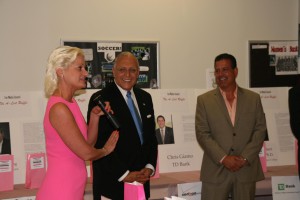 The sponsors who made FMC's Women's Empowerment Summit possible were Drake Media Network, TD Bank, Alure Home Improvements, Inc., SMM Advertising, Verizon, Austin & Williams, Murphy, Bartol & O'Brien, LLP, Farmingdale State College, Donna Martini, Canrock Ventures and Lloyd Staffing.