How to Properly Equip and Decorate Your Home Office

Setting up a workspace in your own home has many benefits such as improving your work-life balance and saving you the trouble of that daily commute. Your home office should be both comfortable and functional in order to make you productive. Since you need to achieve efficiency in a non-traditional work environment, you need all the essentials of an outside office: a desk, an office chair, filing cabinets, good lighting and most importantly, proper equipment. The great thing about it is that you can add your personal touch to your new office and have fun while doing it too.
Put functionality first
Working from the comfort of your own home still makes productivity your top priority during office hours. Invest in the right equipment, starting with a separate phone line.
Having an office phone is of utmost importance if you want to leave a good impression on your clients. A shared voice message concerning your business and your family will most certainly be confusing enough to cause people to question the legitimacy of your business. Furthermore, there's always a risk of a family member,especially a small child, answering the phone which will give the impression that you are not running a real business. Of course, a mobile phone is always an option, although it is advisable that you do not use your personal number for your business or you might find yourself working around the clock even when you're not in the office.
Next, you'll definitely need an excellent printer with copying and scanning capabilities. There are some models that even allow you to refill the ink bottles, which will not only save you money but also leave you with a clear conscience, knowing that your cartridges won't end up in a landfill. Owning a printer will save you precious time since you won't have to go out for this service. There is a wide variety of brands to choose from, so take your time and browse for the one that best suits your needs.
Needless to say, buying a high-performance computer is an invaluable investment along with a fast and reliable internet connection. Add any other specialized equipment or software that you need in your field of expertise, and you're all set.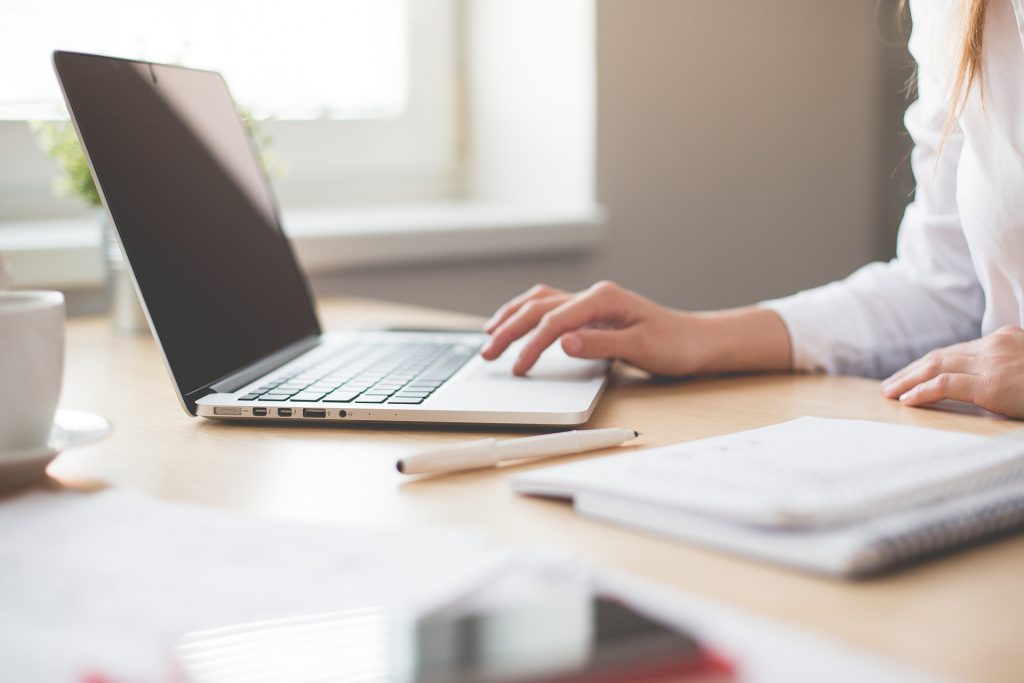 Maybe you'll want to add a few minor but crucial touches when it comes to equipment by getting yourself a minifridge or a coffee machine. This might seem unnecessary at a first glance, but remember – you are at home. You need to focus on your work so an occasional snack or drink doesn't have to make you leave the office and interrupt your work. You may be distracted by certain family matters along the way and lose precious time you'll later have to make up for.
Have fun decorating
First you need to find your inspiration. Try using platforms such as Pinterest or browse through the myriad of blogs bustling with ideas. Be careful though – even if you find yourself mesmerized by the potential of interior design, you have to consider the sizeof your office and remember its primary function. You need comfortable surroundings in which you feel motivated as well as relaxed.
Something you will spend most time using is your desk and chair. Now, upholstered dining room type chairs may look stunning in a picture of a magazine, but they are not meant for long hours in the office. Go shopping for an ergonomic office chair that is pleasing to the eye and gentle on your back. As far as your desk is concerned, it needs to accommodate your files and office supplies, but having a robust vintage one may be a choice you'll soon regret.
Don't go wild with colors either.Colorful walls may prove to be distracting in the long-run, so you may want to restrict the bright colors to a rug or accessories such as pillows or some wall decor, framed art or your credentials for that matter. Speaking of things that go on the walls, hanging a clock will help you keep track of time in order not to forget yourself and spend a 14-hour day at the office.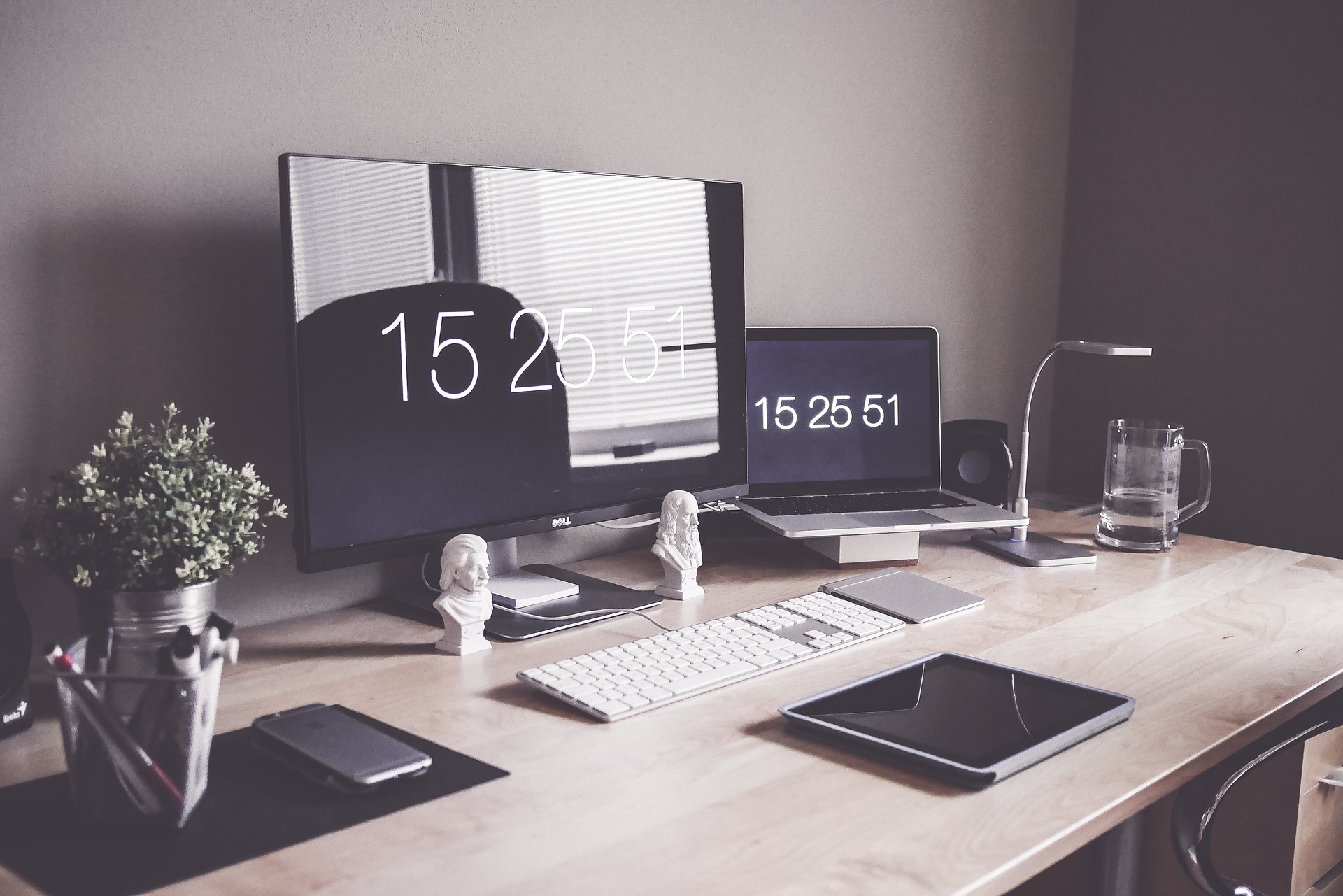 If at all possible, choose a space with lots of natural light. Your desk should be close to the window, ideally parallel to the panes. This might be a good time to consider the outside noise that you might have to deal with, especially when you're that close to the source. Install double-hung windows that will allow light and reduce most of the noise. After sundown, you'll definitely need lamps. A soft glow of a table lamp will add to the ambiance as well as give you much needed balanced light that doesn't put a strain on your eyes.
Storage is another factor that leaves room for creativity. If you can't manage to incorporate filing cabinets into your office, try custom building a desk which has them as its base. Bookshelves are a nice touch, just be sure they have some artful details too, since they'll look great as a background for potential video conferences with your clients or associates.
A plant or two will do wonders for your home office. They will add a sense of freshness to the whole area, and the best thing is that If you choose wisely, you will not have to go into your office on weekends since they can go two or three days without watering.
Designing your home office is a fun project to take on, and a good balance between functionality and decor is the winning combination for the success of your business.
About the author: Sofia is a passionate writer from Sydney. She also enjoys decorating houses and engaging in home renovation projects. That is why she loves sharing her experience and advice with other people through her writing. Besides this, she loves technology and gadgets which can help us get through a busy workday. Follow her on Facebook or Twitter.