Best 10 Tips on How to Transform Your Unused Extra Bedroom into A Home Office and Reading Nook

An unused extra bedroom in your home has the potential to be anything that you need it to be. Currently, the most popular bedroom conversion is from sleeping quarters to fully functional office space.
Now that startups and work-from-home culture is on the rise, people are looking for the best ways to utilize their space.
Just because you have to work from home doesn't mean you need to turn your extra room into a stuffy old office. There are a few unique ways to transform your room into an office that doubles as a cozy reading nook. Let's explore.
Location
Yes, we know that the location is pretty set based on the fact that it is a room within your house. But if you have more than one room that has the potential to become your home office, there are a few things to consider. Such as the room's proximity to disturbances such as kids playing outside or street noise, or how much natural light the room gets.
Internet and other devices
Running a business from your home means setting a few things up that your home doesn't come with normally, like high-speed internet. The chances are you do have internet access throughout your home, but if you need to host online meetings without your roommates streaming interfering, you may need a stronger connection.
Also, make sure that the room you choose has space for other office devices you may need. For example; a printer, scanner, and copy machine.
Improved lighting
Rooms within a house usually come with two main sources of light, the window and a single light fixture on the ceiling. When it comes to your work environment, you will need a lot more light than this.
Consider adding additional lighting around your desk space with lamps or upright lights. Another way to increase natural light is to switch from curtains to blinds and remove anything blocking light from outside the window.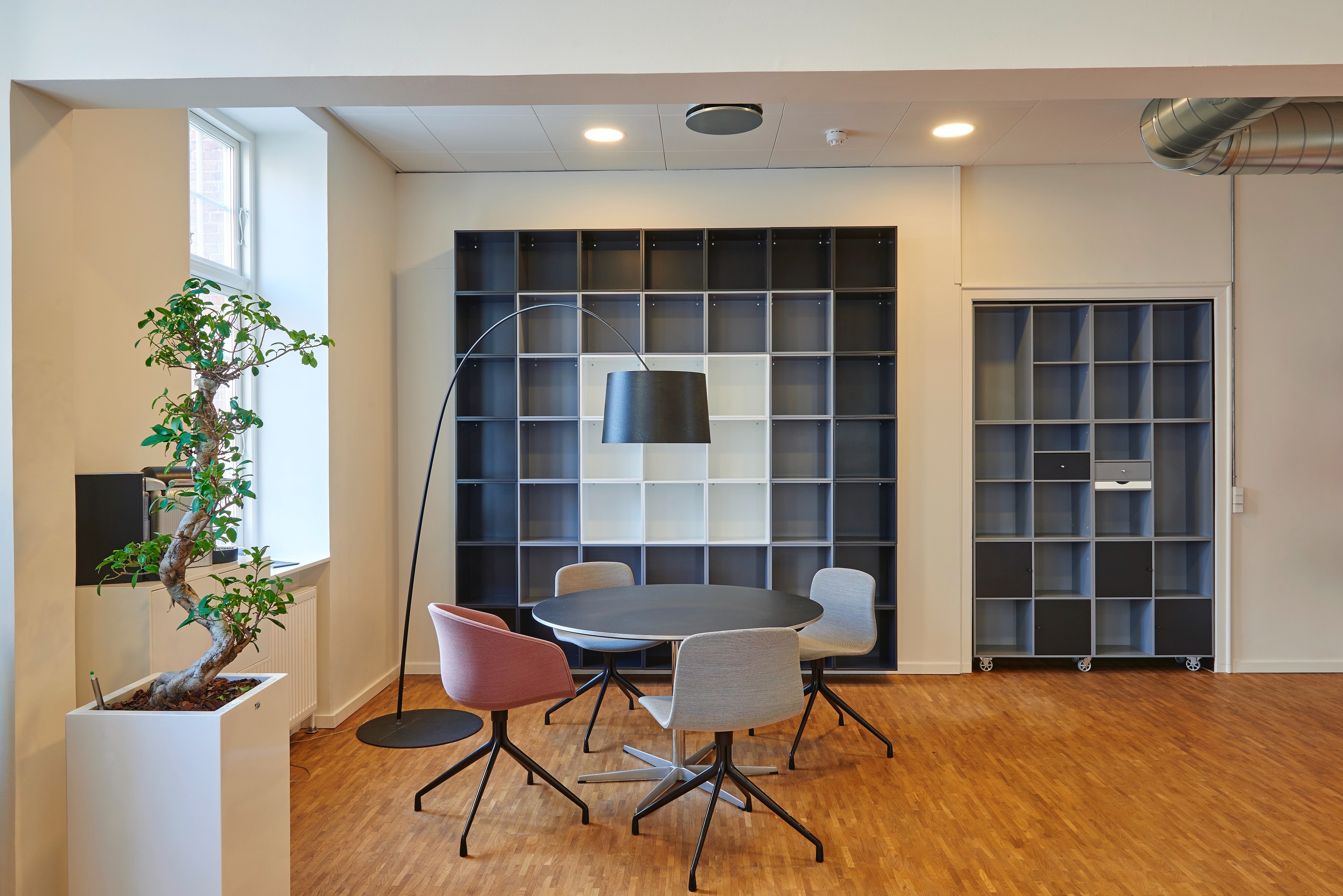 Office furniture
As professional as you want to look and feel you need to remember that this is still a room within your home. When you are considering design ideas, you can maintain the same look and feel that is carried through the rest of your home.
Don't just look for office furniture; instead, look at home desks and chairs that will suit your design needs and still look great in your home.
Reading nook furniture
Your office and your reading nook can coexist quite easily within the same space because the furniture required is minimal. For your reading nook, all you will need is a nice comfortable chair. Maybe even a small sofa so that more than one can enjoy the comforts of the nook.
A dual-purpose area
Now that we have seen how to create the office part of the extra bedroom, let's have a look at making it a dual-purpose area with your reading nook included. You don't have to see it as work and pleasure all squashed into one place. Rather make sure that your reading nook serves as a "thinking space" during work hours.
Room dividers
If the reading nook is too distracting and the comfortable chair constantly calls your name while working, then add a room divider. You can get them in a variety of different styles and colors and will often pop up as cheap design ideas for students because of how versatile they are.
If floor space is limited, then consider mounting a curtain rail to the ceiling so that a curtain can be used to separate the spaces.
Add storage
Be it for workbooks or leisure books, wall mounted bookshelves will help organize any dual-purpose room within your house. The shelves don't only need to be used for books but could also hold some art, flowers or ornaments. If floor space is limited within the room, the walls are a great place to attach storage.
Decor
The way that you choose to decorate your dual-purpose space should reflect your own visions of comfort and usability. A DIY reading nook looks different to different people but a few things should definitely be included, such as good lighting fixture, a comfortable chair, a warm blanket and a variety of different books.
Because this is also your work "thinking space," you would want to promote creativity. Why not add a splash of color and a few indoor plants to build the ultimate creative environment? It works wonders.
A coffee station
If coffee doesn't appeal to you, then make it a tea or juice station and stock it with all you need for a boost of energy or calming beverage. This is useful to keep you from wandering into the rest of your house for a drink and finding a handful of other things to do instead of work.
In conclusion
Turning an unused extra bedroom into a dual-purpose office and the reading nook is quite simple. The degree to which you convert it depends on your needs, and the needs of the work you need to complete. Either way, it is a great DIY project which you surely will enjoy putting together and then enjoying your hard work in times to come.
Author Bio: Harry Southworth is a copywriter, editor and proofreader working at professional essay writing service studyclerk.com and mainly dealing with startups. His ideas are dynamic, innovative and appealing which makes him popular among youth. In his free time, he cooks, does yoga, and read fiction books.