Windows in Long Island, New York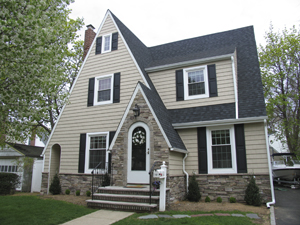 Shopping for windows in Long Island, NY, couldn't be easier at Alure Home Improvements. That's because our highly trained and experienced team of experts are here to walk you through our gorgeous three-story showroom and help you find the perfect windows for your unique home. We know that replacing the windows on your home is a big decision, and we are at your disposal to help you select the windows that best complement the interior and exterior of your home, provide the energy efficiency you require, and have the built-in features you'll want to rely on for the years to come.
The first thing you'll undoubtedly notice about our selection of windows is their beauty. After all, your new windows should improve not only the curbside appeal of your property but the interior décor of your home as well. To help ensure that we can accommodate your exact needs and wants, we offer windows that are highly customizable in terms of style, frame color, grille pattern, and much more.
Yet, there is much more to our windows than just their stunning good looks. These days, homeowners are increasingly concerned with improving the energy efficiency of their homes, and one sensible way to help cut down on your overall energy consumption is to invest in high-performance windows. At Alure, we proudly specialize in installing windows that were designed with thermal performance in mind, helping to:
Save money on monthly heating and cooling bills
Extend the lifespan of the home's HVAC unit
Make it easier to keep the temperature of the home regulated
Plus, it is our belief that the new windows on your Long Island home are only as good as the method used to install them, which is why we make such an investment into our staff. Each dedicated installer in the Alure family is highly trained and well-versed in the latest installation techniques to ensure your total satisfaction. To learn more about the numerous windows we offer, contact us today.
10% OFF Per Window*
FREE Design Imaging Session**
Expires 1/31/2019. Minimum purchase of five windows; Offers are for the stated time period only and may not be combined with any other offers, promotions or discounts. Offer not applicable in all counties due to Consumer Affairs Restrictions. Offer not applicable in or to residents of New York City. Call for details on scheduling FREE* imaging session.