Marvin Windows Installed in Suffolk County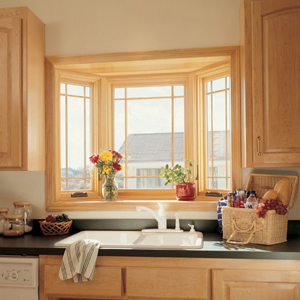 At Alure Home Improvements, we proudly offer the Infinity line of Marvin Windows in the Suffolk County, New York, community. These state-of-the-art windows are manufactured from a unique fiberglass material known as Ultrex, which is extraordinarily strong. As a result, the window frames of Marvin windows are narrower than you'll find in traditional wood or vinyl windows, and smaller window frames means more surface glass area. What's more, the interior of these windows are designed to replicate the gorgeous looks of natural wood, ensuring you don't have to sacrifice aesthetic appeal for functionality.
In addition to its superior durability, Marvin windows are a sensible long-term investment into the home because they are highly energy efficient. Not only do Ultrex window frames resist expansion, which prevents costly air leaks, they also feature a Low-E window glazing that prevents heat transfer into and out of the home. Where old, leaky windows tend to make it difficult to regulate the temperature of the home, these windows work toward preventing needless energy waste. As a result, Suffolk County homeowners with Marvin windows installed can expect:
Lower monthly heating and cooling bills
A longer lifespan on the home's HVAC unit
A home that is more comfortable year round
Less regular maintenance on the heater or air conditioner
At Alure Home Improvements, we have helped local area homeowners throughout Suffolk County, NY with their home improvement projects since 1946. We know how important it is to make the right decision when you're considering any home upgrade, and one of the ways that we've been able to grow through the years is by offering only the very best products to our neighbors. When you turn to us, you can be confident that our Marvin windows will withstand the test of time and greatly benefit your home. To learn more about our window installation service, contact us today.
10% OFF Per Window*
FREE Design Imaging Session**
Expires 2/28/2019. Minimum purchase of five windows; Offers are for the stated time period only and may not be combined with any other offers, promotions or discounts. Offer not applicable in all counties due to Consumer Affairs Restrictions. Offer not applicable in or to residents of New York City. Call for details on scheduling FREE* imaging session.