The Infinity Line of Marvin Windows Installed in Plainview, NY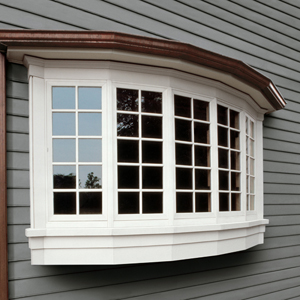 If you are interested in investing in the Infinity line of Marvin windows for your home in Plainview, New York, put your trust in the experienced professionals at Alure Home Improvements. We proudly offer the Infinity line of Marvin windows – which are designed to not only look great but also withstand the test of time and offer unparalleled thermal resistance. If the windows on your home are beginning to show their age or you're interested in the peace of mind that comes from purchasing windows that you know will withstand years of wear and tear, look no further than Alure Home Improvements.
One of the frustrations that some homeowners have with replacement windows is that they often have a fairly large window frame that takes up much of the window space, thereby limiting the glass area in their new windows. However, this problem doesn't exist with Marvin Infinity windows, thanks to their unique Ultrex fiberglass frames. Ultrex is extraordinarily strong – it has to be cut to size using a diamond-edge blade – which greatly reduces the frame size without sacrificing any strength. Marvin windows:
Let in more natural sunlight than other windows
Are extremely attractive thanks to the greater glass-to-frame ratio
Seem larger by comparison to most leading replacement window brands
Furthermore, Marvin Infinity windows are coated with low-E glass coating, which helps keep heat outside the home in the summer and indoors during the winter. This makes it easier and more affordable to regulate the temperature of the home since the HVAC system does not need to work as hard as it would in an energy inefficient home where energy waste readily occurs. Contact us to learn more.
10% OFF Per Window*
FREE Design Imaging Session**
Expires 1/31/2019. Minimum purchase of five windows; Offers are for the stated time period only and may not be combined with any other offers, promotions or discounts. Offer not applicable in all counties due to Consumer Affairs Restrictions. Offer not applicable in or to residents of New York City. Call for details on scheduling FREE* imaging session.