Kitchen Remodeling Ideas for Homes in Douglaston, Cambria Heights, Glendale, Floral Park & Across Queens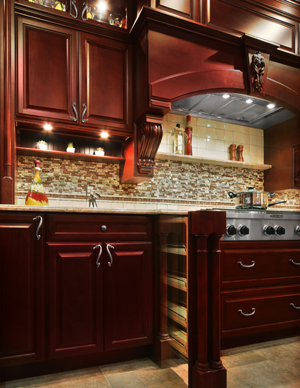 Are you looking for kitchen remodeling ideas for your home in Queens, but you aren't quite sure where to start? If so, turn to the dedicated bathroom remodelers at Alure Home Improvements for a little help. Our team of highly skilled and creative professionals is standing by to use their extensive experience and help you design the kitchen of your dreams. As a full-service home remodeling company, we are equipped to handle projects of nearly any size and style, so you can rest assured that we'll be able to transform your kitchen remodeling ideas into reality in practically no time.
One of the best things about working with Alure Home Improvements on your kitchen remodel is the unbelievable number of resources that we make available to you to help you with the project. Remodeling your kitchen is a big decision and we want to make sure that you will be completely thrilled with the finished product. Here are a few examples of the professionals who are standing by to assist:
Certified Kitchen Designers – These certified professionals have met national standards for excellence in the kitchen design field, passed certified exams, completed coursework, and have firsthand experience in the industry. In short, these experts are recognized for being the best of the best.
Interior decorators, We can take your kitchen remodeling ideas and walk you through all of your options to create the perfect kitchen design. Our decorators are well-versed on the latest design trends that drive the industry and will help you create the ideal kitchen for your home, whether you prefer traditional and understated or modern and chic.
Space planners, These individuals will help you create the ideal layout for your kitchen, and can help you maximize your storage space, improve the flow of the room, and ensure that your kitchen is put together practically.
Above all else, remodeling your kitchen should be fun. This is your chance to finally create the living space that you've always wanted, and when you consider the amount of time that most families spend in the kitchen, the importance of the project becomes even clearer. You want to make sure that your new kitchen is both attractive and practical.
To learn more about how we can take your kitchen remodeling ideas and make them into reality, contact us today or stop by our showroom in East Meadow, New York. We proudly serve homeowners in Douglaston, Floral Park, Glendale, and throughout Queens.
$750 OFF*
Complete Kitchen Remodel
Not to be combined with any other sales, discounts or promotions. Minimum purchase $14,999.