Having Gutters is a Must for Your Long Island Home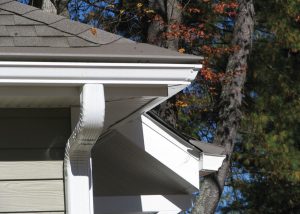 Why do you need gutters? It's simple:
Gutters are tubes that reroute rain away from your foundation. This helps keep the ground around your home from becoming waterlogged and creating damage or leakage in the home.
Without gutters, rain would run down your roof, creating a waterfall type effect, leaving everything soaking wet and puddles everywhere.
At Alure, we offer 5″ and 6″ K-style gutters, as well as 16 color options to match your siding.
Maintenance:
If you do not have some kind of gutter cover or protection, it is suggested that you clean out the debris from your gutters every six months.

Alure Online
Specials
View A Complete List Of Our Specials
Some restrictions apply, click the button below for more details.