Yelp Reviews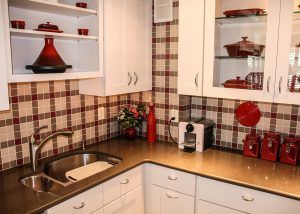 At Alure Home Improvements, our top priority is to ensure the complete satisfaction of every homeowner who turns to us. We know that you have a choice when it comes to hiring a home remodeler, and our company has worked hard to identify opportunities to improve the overall remodeling experience from when you begin exploring our three-story showroom all the way until your remodeling job is done. And, one of the things that we always ask our homeowners after the remodeling project is completed is that they take the time to provide feedback about their experiences with Alure on Yelp and other online review websites. This not only tells us what we did well, but can also help us identify areas in which we can improve.
One of the most important components to any home remodel is for the homeowner to be completely comfortable with the professionals that they hire to complete the project. This provides peace of mind that you're in good hands and that the job will be completed to your satisfaction. Home remodeling is a significant investment and you need to be sure that you'll be pleased with the quality of the work and the value of the services provided, and one of the best ways to really learn about a prospective home remodeler is through online reviews. At YELP, you can go online, read testimonials from homeowners who have worked with Alure Home Improvements, as well as our competitors, and better understand what we're all about.
So if you're looking for a reputable, full service home remodeler in the Long Island, NY, community, put your trust in the highly experienced team at Alure Home Improvements. Just don't take our word for it: Check out the Alure Home Improvements YELP page and see what countless satisfied homeowners have to say about their experiences with us. For transparency, we've even included four-star reviews and three-star reviews to go along with our five-star reviews on this page for your consideration.
Katerina V – Forest Hills – 4/27/2019 5 Star Filtered
We had estimates from a few contractors for a kitchen and 3/4 bath when we discovered Alure. I am so glad we chose them! Their business model is such that they came in on budget, on time (3 weeks) and gave me a kitchen & bathroom I love. I expected some issues to arise along the way and I was thrilled that they handled each one immediately and with our complete satisfaction. They met every expectation and I would recommend them every time.
Lou P – Hicksville – 4/17/2019 5 Star Filtered
Alure just finished our garage. We had them strip of the old siding and replace all damaged wood and cut and install a side door entrance. All new siding and leaders and gutters finished off what looks like a brand new garage. We have used Alure in the past to install new windows and replace the roof on the house and garage. We have found the workers to be professional while working quiet and keeping the work area clean. There was never a disruption to our daily routine. This is a company that values great workmanship and customer care. I highly recommend them for your next home improvement.
Lawrence D – Great Neck – 4/3/2019 5 Star Filtered
I used Alure to remodel my kitchen and bedroom. I am not disappointed with the results and would certainly recommend Alure to others. The first person I met with was Gregory Griffin, the designer/salesman. Greg came to my home, spoke with me, and proceeded to create designs that were to transform my cramped, ugly rooms into spaces that are both beautiful and functional. And at the projects' completion, Greg also gave me some advice on how to paint the rooms. The day-to-day work behind this transformation was overseen by project manager Joe Russo, a patient man who never lost his cool. It was Joe who stopped by every day to monitor the progress of the gut renovations and to deal with the various issues that would inevitably arise. The entire project was overseen by Rob Weiss, who called at the end of each day to check to see if I was satisfied with the way things were going. I should also mention that before they left at the end of each day, the craftsmen made sure to tidy up. And a special shout-out to the plumbers, who fixed the low water pressure that I had lived with for years. I certainly appreciate the professionalism and courtesy of the entire Alure team.

Rose R – Garden City Park – 4/3/2019 5 Star Filtered
We contacted Alure for a bathroom renovation. We met with Billy Coen, who came to our home. He was the designer and he gave us the estimate for the work. He was honest, up front and a pleasure to work with. He outlined how the work would commence, answered all our questions, and we chose a future start date. Before beginning the work, we met with the project manager, Joe Russo who gave us a schedule of what would be happening on each day (demo, rough plumbing and electrical, tiling, flooring, etc.) We hit a couple of unexpected issues such as the sub-floor needed replacing,the closet re-framed, and the mirror wasn't the correct size. All these surprises were handled immediately by Joe and the work proceeded without delay. Every employee, or sub-contractor spoke with us about what work would be going on that day and were very concerned that all work met our expectations and that no short cuts were taken. Someone checked in with us everyday to make sure everything was going smoothly. Every worker who entered our home introduced themselves, which was such an unexpected surprise in this day and age! We have dealt with many contractors in the past who never exhibited this level of professionalism. We were concerned about the amount of dust and mess and expressed this to Joe. The workers were extremely neat and cleaned up after their day's work. We would highly recommend them!!! Thanks Joe, Billy, Bob Weiss and staff!!! We are so pleased with the results!
Rose & Rich S,

Joi G – Oakdale – 4/1/2019 5 Star Filtered
Chris Ann O'Neill, Designer and Mike Kelly, Project Manager are the real Dream Team from Alure. Chris Ann was wonderful to work with and brought my ideas and preferences together to create my perfect "spa style" bathroom. Mike is a true professional and ran the project seamlessly. The construction work itself was done by Erick, a master demo-man, builder, tiler and installer. The project ran very smoothly and I could not be more pleased. Joi G.

Debra H – 3/23/2019 5 Star Filtered
We completed two gut renovations – a powder room and smaller bathroom – and the replacement of a developer grade vanity and fixturing to a partially upgraded master bath via the 5-day bathroom program. We knew what we wanted with the flooring, and working with the amazing Billy Coen, selected everything else and scheduled the work. Everyone arrived on time, did the work quickly, and cleaned every day. The tiling is meticulous, it looks amazing. We priced other contractors, who all wanted us to do some of the work – ordering the vanities and arranging the delivery, etc. This truly was an easy, one-stop shop. You make the choices, make the payments, and Alure does the rest. The result: beautiful bathrooms. I've already recommended them to two neighbors and won't hesitate to do so to others.

Joe S – Setauket – East Setauket – 3/20/2019 5 Star Filtered
I remodeled my basement with Alure 10 years ago and it still looks brand new today. As a musician, I use my basement to practice and I chose Alure because of the sound proofing qualities of their panels. I even had one panel that got damaged and Alure replaced and installed it for me free of charge. That's great customer service!

Dan K – Farmingdale – 3/4/2019 5 Star Filtered
We had Alure remodel our kitchen, master bathroom and convert our garage in to a den and add an office and bathroom extension. We could not be happier with the results on all three projects. They were very professional and their communication and follow up were exceptional. They worked with us throughout the entire process on the designs and layouts, and were responsive to any concerns we had. Their amazing showroom make it easy to go in and pick all the products from there with the designer and not having to go from store to store. Dave Weber the production supervisor, checked in with us often and coordinated the whole renovation. They even cleaned up every day on the job. Their workmanship is second to none and one very important thing you should know, they didn't disappear after the job was completed. Without hesitation, we would recommend Alure to anyone that is looking to have work done in their home.

Tom C – 2/28/2019 5 Star Filtered
We just had Alure complete a total bathroom gut and remodel. The project came out better than we expected. From begging to end, it was a pleasure dealing with such a professional company. Our design consultant Gina Bonura was terrrific in helping us to choose the best products to meet our goals from the extensive collection at Alure's showroom. The project manager on our job was Emilio Floro who provided excellent oversite and knowledge to ensure we received a quality finished product.
All the craftsmen who worked on the different facets of the project, (plumbing, electrical, tile, etc) were hands down great. Overall, we feel that Alure was great value for what they delivered.
We couldn't be happier and will be sure to post photos once we paint and wallpaper.

Maureen B – 2/22/2019 5 Star Filtered
I am a Property Manager in the Hamptons.
I have had the pleasure of overseeing 3 Renovations by Alure at our property. The most recent renovation caused a slight problem with another Homeowner. However, the Project Manager, Mike Kelly was excellent in handling a potential volatile situation and everyone was happy. I highly recommend Alure for their quality work, work ethic and professional oversight of jobs.
Pat K – West Hempstead – 2/18/2019 5 Star Filtered
After 20 years, I felt it was time to redo my bathroom. I attended the home show this past fall to search out some potential home improvement businesses and after speaking to Greg from Alure, I decided to go with them. I had a friend who had used them and was pleased with the results. Greg called the very next day and a fews days later he sat with me for several hours showing me all beautiful options to chose from. When the project started, Stan worked as the project manager, making sure that everything was done correctly and addressing any problems that may have surfaced along the way. I am thrilled with the final outcome. The entire team was professional and trustworthy and I would highly recommend Alure for future projects.

Nancy B – 2/5/2019 5 Star Filtered
A couple of years ago I had my bathroom done by Alure and it still looks brand new! I cannot thank my designer, Rich Reese, enough for helping me choose the right colors and designs to best suit me and my family. Alure was easy to work with during all phases of the project, and having the job done in 5 days was truly a blessing for my busy family.

Maryann S – Babylon – 2/4/2019 5 Star Filtered
Recently I had a small issue with the bathroom that Alure installed about 6 years ago. The warranty was expired but I still reached out to my designer Rich Reese. He assured me they would look at it and see what they could do. Within one day someone came by and the issue was taken care of in minutes and at no charge. I am very thankful to Rich Reese and Alure.

Kristy S – Lindenhurst – 2/4/2019 5 Star Filtered
Alure Home Improvement has a very knowledgeable staff and makes you feel comfortable with the choices you decide on to make your House a Home. I had a great time picking out and designing my kitchen. The final results were amazing!!

Michael B – 1/25/2019 5 Star Filtered
OMG !!! – ALURE did such a fantastic job in renovating our Cedarhurst bathroom – it was sooo beautiful my wife wouldn't let me use it for a month. Hard to believe it's the same space. Special thanks to Marilou Arcuri for the design and guidance. And thanks to Joe Russo, Joe Capobianco and the Alure craftsmen for taking such care in creating the new bathroom and protecting the rest of the home throughout the project.

Barbara B – 10/30/2018 5 Star Filtered
This is a great company to work with. They are very professional and organized. The workers are neat and knowledgeable. They said ten days to do the kitchen and that's what it took. You have one person in charge to handle the work flow and any problems that arise. At the end the company sends a very efficient worker to make sure all the little details and odds and ends are completed. Then they send a cleaning crew to clean the kitchen. You can't ask for more.

Marianne A – Lynbrook – 10/11/2018 5 Star Filtered
I had my bathroom remodeled from bath tub/shower to full shower. I live in a co-op.I had a very pleasant experience and I am very happy with the end result. Greg Griffin was the design specialist and he was very pleasant and very helpful. He explains everything so you understand and helps you when you are deciding on color of tile and floor, as well as sink and vanity,
toilet and shower as well as hardware. Joe Russo was the project manager and he was also great and very helpful. I felt that my project was in good hands. His crew Pablo and Froylan were great workers. They did a wonderful job. I am very pleased with how my bathroom looks. The workers in the office were very helpful as well. I would recommend Alure and the group of people that I had for my project.
Marianne A. from Lynbrook, NY

Jennifer V – Baldwin – 10/2/2018 5 Star Filtered
I just had my bathroom remodeled. This has been on my list for 18 years and I always intended to have it done by alure. I am extremely happy with the results. They contacted me right away to set up an appointment. The salesman, Billy Coen, came out with samples and spent a lot of time with me explaining the process and giving me great suggestions.
I wanted something similar to what I'd already done in the kitchen. He helped me select the colors, materials, hardware and styles that would work. He has done this many times and as it was my first time, i really appreciated his help. For example he recommended a told innate in the shower and a taller tub as well as high hat lighting since my bathroom is quite small. No detail was neglected. I also wanted a spa like design. I really hated the old bathroom.
Alure assigned a project manager who provided me with a calendar so I'd know what to expect each day. Once construction started, the project manager checked in each day to see 0 of I had any questions and to update me on progress.
The contractor, Erik, did a spectacular job. Every tile was lined up and no shortcuts were taken. He showed up every day around 8 am.
I really love the bathroom now and will call alure again when I put in another one. Communication is so important on projects like this and I am very satisfied.

Tony A – Massapequa – 9/28/2018 5 Star Filtered
We recently had our kitchen remodeled through Alure Home Improvements. From our initial meeting with Billy Coen to the final walk-through with project manager Joe Russo, we could not have been happier with both the experience and the end product. Their use of computer imagery performed in real time during planning was incredibly helpful during planning, as we could see different combinations in terms of the whole space, rather than relying on small sample pieces and hoping our vision would come to fruition in the full scale. Our kitchen was completed in the allotted time and looks fantastic. They were extremely easy to work with, and never failed to address any questions or concerns that came up in a timely manner. We highly recommend their services to anyone seeking to remodel their kitchen.

Barbara M – Middle Island – 8/27/2018 5 Star Filtered
Would absolutely recommend Alure to anyone looking into home improvements. I can't say enough about their professionalism. The salesman, Rich Reese, was extremely friendly and helpful with suggestions in creating my new kitchen. He brought numerous samples and took time to explain each step, without rushing me to make decisions. We gutted the entire kitchen, new floors, cabs, and quartz countertops. The project manager, Emilio Floro, spoke with me everyday or came by to make sure every step of the process was being completed to my expectations. The calendar he created stated they'd be done in two weeks, two weeks to the day they were finished.

Peter F – Ronkonkoma – 7/5/2018 5 Star Filtered
Dear Yelp-July 5,2018
Please accept my review of my latest experiences with Alure Home Improvement. I first contracted Alure for a combination Kitchen and Bath total remodel in January 2016. I had heard some good things about Alure, but also some bad. In any event, I went with them anyway. From the beginning I was impressed by their attention to detail. To my surprise, the project was completed in less than expected time. Some 2.5 years later in 2018, both kitchen and bathroom are functioning perfectly with not one complaint. Can lightning strike twice ????
Fast forward to June 2018. I found myself in need of another bathroom remodel. Based upon past experience, I again called Alure. Once again, as in the previous case, their salesman detailed every item to be used, and asked for. Once started, the work was completed in record time. And once again I am totally satisfied with their excellent craftsmanship, punctuality, attention to detail, and followup. Not only are their work crews customer friendly, but their sales professional (Billy C. ) and production/followup manager (Emilio F.),have a day to day work schedule of what was done, what needs to be done, and most importantly, what the customer wants and expects. Daily followup visits and phone calls from Alure, I think, give the customer a good feeling that the work is being monitored. As anyone can tell from this reading , I am a fan of Alure, based on what they promise, what work they perform, and the quality that goes into each and every job. Should you need a quality home improvement company that makes good on their promises and fulfills their customers expectations, I recommend Alure wholeheartedly. Give them a try on your next home improvement project. They are that good.
Sincerely
Peter Fortunato
Ronkonkoma, NY 11214

Lynne M – Glen Head – 3/10/2018 5 Star Filtered
We began our work with Alure for a bathroom renovation project 4 years ago. Patricia Nicolini helped us choose fixtures, tile and other components and design the two bathrooms which were completely gutted and rebuilt. Mike Kelly was our patient, professional project manager. This was a big project and it did have a few bumps along the way, but every issue was addressed. A few minor repairs have been necessary and Cathy in the service department returns calls immediately to schedule them.
After the bathrooms, we have had windows installed (Bob Sansaverde handled that project for us) and siding (Mike Camastro) completed recently, all of which met or exceeded our expectations.
Alure's departments are headed by experts in their areas, allowing the customer to receive accurate information and advice when planning and during construction. We have been very happy with the results of our projects and recommend Alure often.
John P – East Northport – 2/6/2018 5 Star Filtered
This maybe an odd review since I haven't had any work done by Alure (yet) but I'm writing this because my neighbor is having a 2nd floor added to there house and we all no as neighbors what that can mean for our quality of life while a project of that size is being done, but I must tell you I have never seen a more professional group of people on a job site. The people from Alure came to my home before and during the process to let me know what was going on and if there were any questions or problems to let them know they furnished me with there information and have checked in on me and my other neighbors. The crew of people have only been the most professional and CLEAN that I have seen and we all have seen work sites before. Not if but when I do a project Alure will be getting the first phone call
Daniel B – Fresh Meadows – 2/4/2018 5 Star
We did our kitchen and bathroom with Alure Home Improvement over the last year and they are one terrific company to work with. Although there were a few issues and there will be with any major renovation, Patricia, our project coordinator, and Justin, our project manager, were absolutely fantastic.They were on top of the project from beginning to end and made sure everything was completed 100 percent. You may pay a bit more with Alure but I can tell you you cant put a price on knowing that if any problems arise, you can be sure Alure will make sure everything is taken care of. You read so many nightmare stories of problems dealing with renovation companies and it was great knowing that dealing with Alure that's not the case. Thanks again for the great job you did…
John P – Glen Cove – 1/17/2018 5 Star Filtered
I am a firm believer in when you unhappy call the company …. I also believe when your happy let them know !
Short background, we purchased a home that allure did the replacement windows. Shortly after we moved in a door broke and a window …. it was only glass ,I called three glazers with no luck … finally called the installing company allure ……they advised me the company was out of business however would research replacement and advise ASAP ……. one month later called me found replacements and gave me estimates ……. they were extremely fair , prompt and accommodating …..the only contact I had was TONY ! I want to say thanks and recommend them..there service guys were clean quick and no nonsense in fact checked and lubricated all the windows while there….
Erik F – Queens – 1/5/2018 5 Star Filtered
We just wanted to write to say that the entire team at Alure did a fantastic job on the remodeling of our kitchen and bathroom. Justin and his team worked diligently and with great skill to get the job done on time and within budget. His team worked independently, skillfully and were great at troubleshooting problems as they arose. Billy did a great job coordinating the process, recommending high quality and beautiful materials and troubleshooting, when required. Patricia worked hard to obtain the approval of the co-op board. The whole team was very responsive to all of our questions/issues. The quality of materials and craftsmanship were really special and we have received many compliments on the dramatic change in appearance of our kitchen and bathroom. Again, we appreciate all the hard work the team put in to get the job done on time and within budget. We would strongly recommend their services to anybody considering a kitchen and bathroom remodel!
Allie S – Smithtown – 12/11/2017 5 Star
Alure did the siding on our house recently and I highly recommend them. Everyone who worked on our project was professional, patient and knowledgeable, and the project was done on schedule and without any issues! I love the way our new siding looks and I'm thrilled that I no longer have to worry about bees and other bugs finding their way into our walls. They also replaced several windows and everything looks and works great. We had estimates come in from several companies… some reps were out there, others were incredibly expensive, but Alure was a no-brainer. Thank you to the entire team at Alure for everything they did for our home!
Jeff K – Port Washington – 8/20/2017 5 Star Filtered
We have know Alure for about 7 years now. Our first experience was Alure coming in to re-do two of our bathrooms seven years ago. The job went fabulously and a fairly complex renovation was executed flawlessly within three weeks.
Our next experience started more than 1 1/2 years ago when we decided to tackle a major renovation to our home. The plan was to break through our existing kitchen and build into the attached 2 car garage and the brick shed that was attached to that garage – the plan move the kitchen to be built into the shed and one bay of the garage as well as part of the existing kitchen, we also built another bedroom in the other bay, turned the 1/2 bathroom into a full bathroom, and add a 2 1/2 car garage in the other corner of our property….. this was a massive project. Alure worked with us on every aspect of this project from our original idea and their helping improve it, to the kitchen and bath design, and the garage design. They also provided the architectural drawings and facilitated all of the permits and logistics.
We had three main contacts – Pat N. our kitchen and Bath Designer, Jim Q. our Construction lead, and Rick B our Project Manager. We worked with them as not only their clients, but as their partners, and together we went from concept to design to implementation.
This was not only the largest project the me and my wife ever undertook (execution was just beyond 9 months from the point of breaking ground), but it became a source of pride and incredible satisfaction for us. We are done now and we often reflect on the project, the continual reviews with our Alure team, the occasional revisions, and the outcome; not for one moment would we change any part of this. With Pat, Jim, and Rick leading the way Alure delivered a first rate project that we cherish and will provide us with pride and joy forever.
Ted X – Plainview – 8/14/2017 5 Star
We recently had our kitchen renovated and it came out beautiful but there were some minor issues that surfaced following the completion. We contacted the service department and set up an appointment for them to come to our house. We worked with two people Jimmy Aguilar and Mike Camastro. Mike was extremely helpful and rather than just brush us off, he worked with us to come to a solution. Never once did Mike ever say no but rather did every thing in his power to remedy the situation. He introduced us to Jimmy who was the person responsible for getting the repairs taken care of.
Jimmy's work ethic is above and beyond of what I expected. He is very detailed orientated, he takes his time in assessing the situation and making sure that the problem gets resolved. Jimmy is a true professional and is very helpful in making suggestions to get the issues resolved. If you contact the Service Department do your self a favor and ask for Jimmy Aguilar you won't be disappointed.
Felice R – Woodbury – 8/14/2017 5 Star Filtered
We had our bathroom done a few years ago and it still is as beautiful as the first day!
I love that it has a warranty in case of any problems. If a minor issue arises, all I have to do is contact Mike Camastro and Jimmy Aguilar and they fix it right away. The customer service you receive after a home improvement is the most important in any project. With Alure, I never have to worry about it!
Alure did an excellent job on my new bathroom. Everyone was professional and courteous. The customer service department was very helpful in taking care of any issues that arose no matter how small they were. Mike Camastro and his team, especially Jimmy Aguilar, are the best!! Jimmy is very meticulous and conscientious with his work. He is always pleasant and will go out of his way to make the customer happy. I look forward to using Alure again in the future.
Dan K – North Babylon – 8/1/2017 3 Star
I held off writing this review to give me a chance to review the actual product. Now that it's been a month or so, I feel I can accurately review Alure. From the beginning, the salesman was easy to communicate with. He was easily accessible and communicative, which is a huge plus for me. When we got to the paperwork, I didn't have an issue with anything. However, my first knock came when I got a call while on vacation, that they couldn't offer the payment schedule the salesman and I had agreed on, and that they needed additional work to order. I offered to make an additional payment via credit card, but was told they could only accept one. This left either cash or a check, but I was out of state for a week. I got the staff to order the parts and promised I'd run the check over as soon as I came back to New York. Once I was back and the payment went in, I waited the prescribed amount, but found my installation date was pushed back. Suddenly, the week before the updated date, I got a call asking if they could start a few days early, as their schedule suddenly opened. I didn't want to wait any longer and I agreed. The two installers came on time and certainly appeared to be working hard in the heat of early Summer. The windows look good, function properly, and have no damage. However, they left a mess inside most of the rooms and outside. I'm still finding screws outside in my gardens, and one of my friends stepped on debris in one of the bedrooms. The caulking on the outside, while functional, was not as neat as it could have been.
In short for TL DR fans: Alure is an okay company. You'll get a decent product and they're okay people to work with, but there is definitely room for improvement.
Lisa P – Huntington – 7/26/2017 5 Star Filtered
Alure did an amazing job – my bathroom was a complete disaster, and now it's immaculate. Their price was reasonable, the work was completed on time, and we love the end result! I can't wait to do my kitchen next. Thank you Alure for a job well done!
Kathy G – Huntington – 7/19/2017 5 Star Filtered
I am writing this review to give Bert who is the most dedicated employee a well deserved Thank You! He has gone above and beyond to find the source of my leak from a recently remodeled Master Bathroom! We chose Alure for several reasons, and the 5 year warranty is a major one. Mike responded in a timely fashion and once Bert was on the project I felt completely confident that he would get to the problem and repair our leak. He went out of his way to make sure we were happy even going to the store and getting matching tape for my ceiling paint. Bert is an exemplary dedicated employee and we are most grateful for his genuine care and passion concerning this issue of repair. I would recommend Alure and Bert to anyone!
J P. – Massapequa – 7/17/2017 5 Star Filtered
Simply put – TOTALLY SATISFIED and AAA rating – with our kitchen remodeling. The kitchen came out better than we expected, and equally as important is that the entire team that serviced our account exceeded our expectations. They were respectful, knowledgeable (made some suggestions along the way that enhanced the job, and were meticulous. The way the workers did their trades and kept my house as clean as possible was remarkable, they treated our job as if it were their own home. Let us please recognize Mr. Joe Russo, our project coordinator and his office team of Patti T, and Janine that kept us up to date like an air traffic controller at JFK. Joe was so helpful explaining our kitchen and working thru our punch list items to quickly get our Kitchen finished for our daughters upcoming wedding. Everyone thought we were nuts to attempt to complete before wedding, and honestly we were nervous, but we trusted Joe and team, based on Alure and Joe's reputation, and like I said, they exceeded our expectation. We have yet to showcase and let our friends see until final, but someone did come by and already inquired if Alure would do work in the Bronx were she resides. This renovation process was new to us, so we entered the transaction with jitters, just like riding a bike for the first time. The entire team (especially Joe) was sensitive to our concerns and he was by our side like training wheels to ensure we had a swift and smooth ride from start to finish. Our next remodeling job will now be stress free, but now Alure has a very high expectation to meet or exceed – and we are sure Alure and team down the road will exceed them. I don't know the ownership, but I assume they hire the best of the best project managers and subcontractors and they ensure very high standards. As such, you can rest assure that you're safe with ALURE.
Of course I need to mention Richard Reese, their kitchen specialist who worked with us to design our kitchen. He exhibited a high degree of patience with us as we spent quite some time deciding not only on the vendor, but the design. We made the right choice with everything, and not a single item did we think we could have done something better. It's perfect!
Lastly, I want to mention Mike Serra, who I met in Alure's East Meadow show room and he took time to demonstrate the effectiveness and efficiency of the patio door they suggested we install. He was articulate and friendly, and also addressed all our questions. He clearly was a subject matter expert. We also had interactions with Neil, whom represented the company where the door was purchased – he visited my home and was an absolute pleasure to deal with.
Without any hesitation, I recommend Alure for your kitchen remodeling, but since I was so satisfied with my team, have Rich design it and Joe Russo be your project coordinator. I am certain they all had back office help that I am unaware of that deserve recognition, but I can only mention Patti and Janine whom gave us daily updates to ensure the end to end process went as smooth as possible.
If I misspelled anyone's name I apologize
AM – Smithtown – 7/15/2017 5 Star
I have been putting off writing my review of Alure because I want it to be perfect. I'm finally getting around to it and I might even add more another time. Alure just did renovations in our kitchen and both of our bathrooms and WOW!!! Everything came out AMAZING!!! We met Carl, our design person, at a home show and he came to our house a few days later. He had wonderful ideas! Something that I personally loved was his knowledge of the products and what we would need. I also loved that he had samples of the tiles in his van. My husband and I are both disabled so a big thing for us is no slippery tiles. Well let me tell you I just showered in our new shower for the first time and there's no way anyone is gonna slip in there!! Carl knew exactly which ones to recommend. He also knew which cabinets and countertops would look great together. I will add pictures soon too! Working with carl was great!! We then met with our project manager Emilio. To be continued. Phone batteries almost dead lol
I ran into a problem in my house unrelated to anything allure did. Allure is starting renovations on our kitchen and bathroom in June. Well the pipe in our second bathroom is leaking and the plumber said the whole shower will need to be replaced to fix it. Panicked I called Carl who I met with to do our originally planning for the remodel. He was great! We will be meeting this coming week to plan the renovations on the broken bathroom. I was once again impressed with his professionalism.
Maureen D – Westbury – 7/15/2017 5 Star Filtered
We returned to Alure for our second job since we had had such a good experience previously. Recently Alure remodeled our kitchen and we are enjoying the results. First, Billy Coen, one of their designers, met with us to help us select cabinets, finishes, lighting, countertops, backsplash, and design layout. He listened carefully to our concerns and needs and within the afternoon we had everything selected. His expert advice simplified a process that could have taken weeks on our own. The job began on time as promised and even finished a day earlier than expected. Every step of the way the main office called each evening to let us know what next steps would be and what to expect. The project manager, Joe Russo, also gave us a project calendar so we knew which craftsmen, plumbers, electricians , carpenters were expected when. Both Billy and Joe were very responsive if we had concerns along the way. We LOVE THE RESULTS and certainly would recommend Alure Home Improvements without hesitation.
Diane M – Franklin Square – 7/13/2017 5 Star Filtered
It was a very positive experience right from the start. Billy Coen listened to what we wanted and help us design a beautiful bathroom. He was very helpful in his suggestions of tiles, trim, sink, vanity and cabinet. Everything we wanted was available. Joe Russo followed up with measuring and confirming the whole lay out. The rip out crew was fast, efficient and neat. The electrician came right on schedule and was very helpful. Bogdan and Krys did the plumbing and tiling. They worked very hard and were perfectionists. Everyone was polite, courteous, neat and professional. Joe Russo followed up everyday to make sure the job went smoothly and Alure's business office called each day to let us know who was scheduled the next day and tell us what time to expect them. The room was completed ahead of schedule. Billy Coen followed up with phone calls and an end of the job visit to make sure we were happy with the end results. We are very happy with the service we received, peace of mind and absolutely the best value for the price.
Lorraine P – Patchogue – 6/24/2017 5 Star Filtered
Requested an estimate on window replacement for our 130-year old home. The rep, Mike, arrived as scheduled and did a thorough analysis. We were very pleased with his professionalism and fair estimate. Would definitely recommend!
John P – Oakdale – 6/27/2017 5 Star
This was the 2nd job that I had them do for me. They did my kitchen, and they did such a great job, we hired them to do the master bath. Once again, from Mike the job supervisor, to the installers that transformed my bathroom, they knocked it out of the park. The job came in on budget and on time and totally exceeded expectations. We were so happy, we just hired them to do a big outdoor living space including a deck, big paver patio, and outdoor kitchen. I can't wait to let you know how that comes out.
Laura R – Seaford – 6/26/2017 5 Star
Alure came highly recommended to us and once we met with them we knew why. Not only do they do gorgeous work, but their staff is second to none! We had our bathroom remodeled and couldn't be happier. Mike the designer came to our house with everything needed for us to design our 5 Day Bathroom. What a huge convenience since my husband and I have crazy work schedules. The day we started our bathroom remodel we met our project supervisor Emilio who was also fantastic. Emilio and his crew kept us informed on what to expect each day and were there for us if we had any questions. They also cleaned up after themselves everyday so you would never know that we had construction going on.
Their team was amazing and everyone was so helpful throughout the entire process. From beginning to end it was a wonderful experience. Thank you to all involved! We had piece of mind knowing that Alure has been in business for so many years. Alure exceeded all of our expectations and will be the only company we work with from now on! We have nothing but praise for the outstanding work they did and will continue to recommend them to everyone we know. It doesn't get any better than Alure!
James G – Oceanside – 6/21/2017 5 Star
I have to give kudos to Mike and Bert.
My dad had Allure replace his roof several years ago.
First off, they did a fine job. Came when they said, worked neatly, and as I said did a great job.
Fast forward to last week. A leak developed around the chimney and damaged a ceiling.
I called to see about getting it fixed. From past experiences with other companies, I anticipated problems. There were no problems, issues, or excuses.
The NEXT day their tech was there, found and fixed the leak. After waiting a few days to make sure it was fixed Bert came to repair the ceiling. Incidentally, I expected to find dust all over. There was NOT a spot of dust to be found.
This is how all business customer service should be.
Thank you Mike and Bert.
Richard G – Hicksville – 6/18/2017 5 Star Filtered
I used Alure to remodel my basement. My design adviser was attentive to all requests pertaining to the project. The job was completed on schedule with excellent quality. I used the Owens Corning basement refinishing system and I am satisfied with the results years later after construction. Thank you Alure and the helpful staff. Richard G
RM O – Southampton – 6/17/2017 5 Star
I never got around to completing the project but I did contact them for an estimate and Mike came to my house and went over every possible detail that I had never even thought of and even in the end with more work than I thought needed to be done did come up with the best price. He was prompt, professional, and I would recommend using him and this company for anything that you need to have done. He has called me to follow up with out being an annoying salesman and hopefully next month I can get going on this project. I'm sure it will turn out as well as the service I have received so far.
Chris B – Clearwater – 6/13/2017 5 Star
I have known of Alure for about five years now but today I spent an hour at their design showroom and was really impressed. The showroom is amazing with three floors of fully built-out kitchens, bathrooms, and window displays.
They have a staff of designers that gave us a ton of ideas for our upcoming remodel and even had a department where we could choose all the fixtures and fixtures.
Very impressed.
Vincent P – Hauppauge – 6/10/2017 5 Star Filtered
Don't know the first thing about Windows. Had a very old double paned glazed Window. Constant condensation. Time for a new one. Typed Windows and found Allure. Usually don't go with first estimate. Glad I did. These guy's are awesome. The guarantee was better than most. Two follow up phone calls. We knew we made the right decision. But what my wife liked the most was….they cleaned up everything! A guy vacuumed! And my wife said even the Dog's liked him.
Chris P – Williston Park – 6/6/2017 5 Star Filtered
As always alure backs up their work… I had a small problem 3 years after I completed the bathroom.. the towel bar wouldn't stay … so a quick call to Jimmy and my issue is resolved. I feel so secure that when or if I had an issue, alure backs up tbeir work with professionals
Robert M – Manorville – 5/25/2017 5 Star Filtered
I just had Alure remodel my kitchen. From Rich Reese to Emilio the Project manager, everything went smoothly and without a hitch. All of the subs(Cabinet, Tile and Plumber) were pleasant and cleaned up after there work was done. I used Appliance World for my new appliances and worked with Alure for the exact dimensions I needed for my cabinets and everything worked perfectly. I would definitely reccommend Alure for any Home Improvement. If any issues were discovered after the job was complete, they came back immediately and remedied all with out a hitch. Very pleased.
JN – West Islip – 5/24/2017 5 Star
I used Alure to remodel my kitchen this year and these guys were awesome. They did such a good job, I feel compelled to let them know. I had so many other contractors here and got estimates, but I never felt really comfortable and delayed the actual work til I couldn't stand my kitchen anymore. My friend met the owner, at a charity function and insisted I check out their work. At first I was hesitant because of some reviews here, but was then really impressed by some of their work I'd seen and also from what other people had told me. The design specialist, Christina, that came here got a feel for what I really wanted and when I couldn't decide on a specific countertop, cabinets or even the sink, she had me come to their showroom in East Meadow to choose from more samples. I probably drove her crazy, (Sorry!), but I really wanted my kitchen perfect.
When I finally made up my mind, I got that perfect kitchen. I can't even tell you how relieved I was that the installers that came were so polite and didn't destroy my floors I just had redone last year. They were friendly and kept me in the loop with everything they were doing, but also didn't kill my days that week. My dog even liked them and she really doesn't like many people outside of my family!!
What made me the happiest though was the fact that my kitchen came out even better than what I had imagined. I'm so extremely pleased as I sit here with my coffee this morning at my brand new kitchen island, I just want to say THANK YOU AGAIN ALURE!!! I'm sorry I didn't do this sooner!
Rachel P – Massapequa – 4/14/2017 5 Star
Alure just finished our 5 day bathroom in 4 days! It came out so beautifully and the whole process was easy and clear. Greg Griffin was our designer and he spent hours with us making sure we were happy with our materials. The materials are all top-notch and I really appreciated that Greg never pointed us in the direction of getting something more expensive simply so the company could make more money. He truly cared that we got what we wanted and he wanted to ensure that our bathroom looked nice, had good resale value, and stayed within our budget. Joe Russo was our production supervisor and he made sure that everything ran smoothly. The guys that worked on the bathroom were so incredibly sweet and amazingly talented. Throughout the week they checked in every time they installed something just to ensure we liked it before they continued. We couldn't be happier!! It's been a day since the bathroom has been done and so far Alure has called us a few times just to make sure that we're happy and that everything is working properly. Use these guys, they're great! We're looking forward to remodeling our kitchen with them!
Carolyn L – East Setauket – 4/14/2017 5 Star Filtered
I have met with our designer Christina several times and I was very impressed. Her knowledge and professionalism very impressive. From the time you walk in until the time we left everyone was very nice. Looking so forward to working with them.
Heard a lot of positive feedback from friends and business owners that have had worked with them. Just from what I have experienced until this point I know this project is going to be amazing.
C K. – Westchester – 4/7/2017 5 Star Filtered
We had our bathroom remodeled in 2012 by Alure Home Improvements. We were very pleased with the company and how the project was executed from start to finish. The timeline and details of the project were clearly outlined. The warranty of the materials and work is superb. Over the years, Jimmy Aguilar came to our home to make repairs. We communicated via the phone and email to schedule appointments. He was courteous, on time, and professional. Over the years, he switched out a light fixture, made maintenance repairs, and installed a granite ledge in our shower niche. Our bathroom renovation was truly a wonderful experience. I would definitely recommend Alure and Jimmy Aguilar with any of your home improvement needs.
Valerie P – Mineola – 4/7/2017 5 Star Filtered
We did a complete kitchen remodel and I have to say it was a wonderful experience. Out designer Ralph did such a good job creating a beautiful and functional kitchen. Joe our project manager answered every question and concern we had and didnt complain when we made small changes along the way. Every worker that came to our home was a professional and the work shows that. I have no reservations recommending Allure to family or friends planning a project and will not hesitate to use them in my home on any future projects. Thank you Allure for a wonderful experience.
John S – Lindenhurst – 3/23/2017 5 Star
I did my house with Alure. We put a new roof in ,new siding,new Kitchen and Bathroom. It's been 5 yrs since we had our work done and Alure still honors their warranties for the work they did . When you call them about a complaint they respond and get the right man for the job! One of these right man for the job is JIMMY AGUILAR!!!! He's is the most knowledgeable men they have! We tell him our problem with what's wrong and he comes up with the solution. He is very meticulous with his work, and has great skills, great manners and is very polite. I would recommend him very highly! He is the best .Alure you did a great job of getting a guy like this. Thank you.
I was very pleased from the beginning to the end of the job. Alure was very professional in all aspects . What they told us would be done was done! They were always on time and the crews did an excellent job,each crew were experienced in their own field , I couldn't have asked for more. They were all polite and courteous . We had 2 Prodject managers Dave Webber & Micheal Preston, we had the best in these two. Ron Baskin was the Managers for the Kitchen & Bathrooms, he was very very helpful in getting the bumps in the road settled and taken care of. Mary Lotardo was our designer and she was very patient and. Understanding and did a very good job of getting everything to be picked out and putting it together. If and when I do another job I will go with Alure again. Thanks again great job!
Brian F – West Islip – 3/19/2017 5 Star Filtered
Alure just completed my kitchen and I couldn't be happier. They made the entire process so easy and worked within my budget. The kitchen turned out great and I enjoy it every day!
Mark B – Great River – 3/18/2017 5 Star Filtered
Alure just completed three bathrooms for us. They are beautifu! Everything was finished in 3 weeks. The workmen were clean, courteous and meticulous. Professional designers with a huge selection We are extremely pleased and would definitely recommend them!
Estelle A – Mastic Beach – 3/16/2017 5 Star
This review is more about a particular person than it is about Alure (which I've already reviewed). Today we needed a few things looked at and repaired in our kitchen. Alure's customer service sent Jimmy Aguilar. He was on time, polite and professional. His work was first rate and he even went above and beyond in repairing a garbage bin pull out that we have been having a problem with for awhile. It kept opening on its own when it got close to full. He came up with a solution and had the parts in his van. Now it has been resolved and it works fantastically! He re-caulked the kitchen beautifully and repaired a small chip in our quartz counter top. It looks as good as new!
Our experience with Alure for our kitchen re-model was first rate! From our designer, Blythe Tract to our project manager, Mike Kelly the process was as smooth as it could have been. Blythe's design made our kitchen a much better working area. We bought a house with broken cabinets and drawers, a useless pantry, wasted space and other issues. Blythe worked with us closely to design a functional, spacious and beautiful kitchen. Mike Kelly was a top notch project manager. We were impressed with the different people that Alure sub-contracted. They were all professionals and had been in the industry for many years. Everyone went above and beyond what we asked for and expected. We definitely got more than what we paid for!
Jeff R – Sag Harbor – 3/9/2017 5 Star Filtered
Alure installed a complicated laundry room ceiling. Perfectly!
Andrew C – Kings Park – 2/10/2017 5 Star Filtered
My family had some new custom windows installed, the breezeway closed off to the front of the house and new cedar shake vinyl siding for the front of the house. To start, all the work that was done was amazing and we are very happy. I never expected the team that was here to clean up both inside and outside as much as they did. They were considerate of my son and my dog the entire time they were here. They arrived when they said they would and worked hard the entire time.
John Bernaudo was my sales rep. He was attentive to all of our needs and helped us get exactly what we were looking for.
That is only part of the story though with our installation. At first, we were not happy as we had to deal with numerous delays. My project manager was Robert Krieger. I didn't hear from him as much as I would have liked in the beginning. This was brought to his attention and from that point forward, it was like night and day. He clearly showed that he has the capacity to listen to people and put them first. I chose Alure because my friend Molly Perrotta Ferro is married to Sal Ferro and gave them my initial trust based on how long I have known her. Both John and Robert proved to me that was just the start and that we will have a long standing relationship with Alure while we continue to rebuild our home from the ground up.
The entire team was quick to address all concerns and made sure that we were happy with every piece of the job. Now, onto the next project and we will be calling you again soon.
Rob S – Commack – 2/7/2017 5 Star
We hired Alure to install vinyl siding, a new front door, and windows on our home, and are very pleased with the results! From working with our sales rep Bob, our project manager Robert, and the crew, our project moved from planning to installation to completion as promised and according to our work order and budget. The materials were top quality, the installation was professional, and the price was reasonable. We would definitely recommend Alure to family and friends, and will use them again in the future!
Jennifer B – Bethpage – 12/27/2016 5 Star Filtered
Alure put in my front bay window and I could not be happier with the service and professionalism. The representative who came to measure the window and talk about options was very straightforward. He was looking to get us the best price for us rather than sell the priciest option. The day of the installation went smoothly. Very professional workmen who worked efficiently and cleaned up after the job. Will def use in the future for other home improvements!
Janice T – East Setauklet – 12/19/2016 5 Star
Last year we had our windows replaced by them and were more than satisfied with their work and professionalism, so we hired them again to redo our master bathroom. They offered many choices, took it down to the studs, and, in the end, we got the bathroom of our dreams in a timely fashion. It looks great.
Ira T – Oceanside – 11/10/2016 3 Star
Recently, Alure did a 5 day rip out and remodeling of our upstairs bathroom. Before hiring Alure, we got estimates from three other contractors, two of which we previously used and was pleased with their work and a third who we often saw doing work in our neighborhood. The contractor who rebuilt our home after Sandy and did a magnificent job, but was too busy flipping homes on the north shore to remodel our bathroom, the other contractors needed us to do all the leg work to pick out everything going into the bathroom and could not do the work within the time slot.
I checked out Alure thru BBB and saw they have an "A+" rating, also we liked the idea of a five day start to finish remodeling and a nearly one-stop shopping (Alure directed us to go to their approved vendor for the shower enclosure). The things we didn't like include: limited choice of tiles and bathroom fixtures, no painting of the walls and ceiling, shower glass and door is an extra expense and start date of Alure's selection.
We went ahead with the job; their salesperson, Mr. Coen, was highly professional, attentive and returned calls and did follow up with us. The entire office staff were professional. The job start was delayed a week at Alure's option which caused concern because we did not have wriggle room in our availability for the work to start and end. Further, the dumpster was promised to be dropped off on the Friday before the job start, but was dropped off the day of the job start. The dumpster remained a number of days after the completion of the job.
The three man demo/remodeling crew were fast, cleaned up each day and so far their work looks good – I hope it lasts at least as long as the previous remodeling (18 years). The install crew ran into a plumbing issue, they couldn't install the new baseboard heating unit because of our tankless boiler. When the plumber showed up, he thought he was only at the house to bleed the system as opposed to installing the baseboard heater, therefore he had to schedule another day for his crew to come by to do the install.
The Alure job foreman came to the house only once, to pick up the second payment. He returned my calls usually within two-three hours. It seems Alure is a general contractor who subs out the work.
The actual demo and install work took three days. However, the glass shower enclosure and install took another ten days, while the baseboard heater install took place during the wait for the shower enclosure install. We've lived through a number of home construction projects and expect bumps in the road. Overall the experience with Alure was mostly positive. What is troublesome are the added expenses for painting and the glass shower enclosure as well as the limited assortment for tile and fixtures.
Darlene J – Shirley – 11/2/2016 5 Star Filtered
They did a great job and quick and the workers were great too. I would recommend them to my friends if they needed work. I had the bathroom tub taken out and they put a shower in for my disabled mother-in- law she loved it.
Mike M – Huntington Station – 10/27/2016 3 Star
Done in a quick turn around time they were really ahead of schedule and the workers they sent were excellent and their workmanship was very good. The end result looks good but if I would have known the issues below I would have made adjustments to the time frame and materials and made sure I was in the loop on every decision.
The main issue I have is the three tired pricing package for bathrooms. there should be more fluidity as homeowners may want to spend more on certain parts of the bathroom and less in others. The tile selection overall is someone limited in quality and designs available. My designer did allow me to upgrade certain things like the vanity cabinet, tub, faucet etc. When I made my tile choice I specifically asked if it was porcelain and not ceramic I was told yes. However the floor tile was porcelain installed and they put the ceramic version of the same tile on the wall. That was not discussed with me and as I had the same color on both the floor and walls however the ceramic version has a darker less high end look to it. I would not have signed off on that as a buyer. If I order porcelain a conversation should have at least be had prior to installation that it is being changed from what I asked for.
When setting the remodel up I wanted my bathroom layout to stay the same the electrician put the electrical outlet in a different spot too close to the back splash so you can not have a hair dryer and curling iron both plugged in at the same time because the plugs are too large and the back splash blocks the second plug. Again if they were going to change the location of the plug I would have liked someone to discuss it with me first.
They do not paint however part of the design process once the dry wall is up they should allow the home owner the option to paint paint first before they put the tile and fixtures in as it makes more sense. Trying to paint around vanities, medicine cabinets, ceiling fans, and toilets don't really make sense after the fact. This should be discussed as an option to the home owner during the process.
Once they put the new floor in it was raised much higher than the old one. I have two doors so the main one they caulked the other one led in to the bedroom and you could see a large cerement portion from the carpet. When the contractor came back out to fix it he didn't
really have the tools or know how, he just ripped the carpet away tucked it under. I had to get a carpet person to come out and fix it
Sincerely,
Mike M
Toni R – Shoreham – 10/16/2016 5 Star
I was very impressed with this company right from the beginning. We visited the showroom with Omar and we set up an appointment. Mike came to the house and was very respectful and helpful.We needed siding for our house. There was always a phone call to let us know when people were coming. This company was very reasonable priced and we liked the attention to every detail. The crew was so hard working…the hottest week of the summer and they hardly stopped working.When the work was completed in the time they said it would be we walked around the house with Dominic to make sure we were satisfied with the work. We were. We also had a followup call from an executive to make sure we were happy with their work.I highly recommend this company.
Annie G – Huntington – 9/12/2016 5 Star Filtered
I had a wonderful experience with Alure doing a bathroom remodel this past December. Rocco was my salesperson and we had a great time designing the bathroom and when we hit a snag we worked out a better option. You pay for what you get with Alure. I needed the convenience of being able to pick out all of the materials at home and in one shot. The work itself was done as promised in 5 days which I could not believe and was done professionally and cleanly. The results were beautiful. I appreciate that I have a warranty should I have any issues. My only wish is that they could include painting in the project!!
Kevin K – Plainview – 9/12/2016 5 Star Filtered
Amazing, They were so professional punctual and we had a team of sales (Bob J), project management (Dan S), team leader (Jeff G) who oversaw or actually did most of the work himself with his team. They were great in communicating their schedule and yes there were said they were booked elsewhere but were clear about when they would be back and kept all their promises. A little more expensive then the other estimates, but there were NO overages at all, even when there were little additions. HIGHLY recommended!
Norma Z – Franklin Square – 9/3/2016 3 Star
Had a HUGE project with Alure a year ago. Ups & downs during this renovation, but everyone you speak with who has had any work done with other companies have same issues. As with any renovation, once moved back in, some things needed "tweaking" or "changed". Costumer service sent us Jimmy Aguilar, who truly had us forget any disappoints we had previously, displayed complete professionalism and listened to all our concerns. He provided excellent and knowledgable work on our home. JIMMY GETS 5 STARS FROM US!
Patricia M – East Northport – 8/22/2016 5 Star Filtered
I contracted Alure to knock down my old home and replace it with a modular home. The project went smoothly. There was no hidden costs and they communicated with me daily with updates. I am very thankful that I chose Alure for such a major project and I am so pleased with my new home.
Debbie B – West Babylon – 8/20/2016 5 Star Filtered
Our experience with Alure for our 5 day remodel was fantastic from our designer Greg to our bathroom project manager Emilio to the workers Vladimir and crew went great they were neat and careful. Our bathroom was done in 4 days . We were so excited this was our main bathroom. I would recommend them to anyone they were top notch.
Marilyn K – Hicksville – 8/19/2016 5 Star Filtered
Alure gave our house pizazz. They did brick removal, siding, front porch, portico, and back steps. We knew the upgrade was fantastic; especially when the UPS driver passed the house, backed up, and then commented how much better it looked. Our neighbor admired the porch columns so much that her husband thanked us for having to hear how much she wants a porch too.
Of course this magical transformation was completed by an awesome team. From the beginning, we were impressed with John Bernaudo, exterior designer. His no pressure consultation made us feel at ease and confident with choosing Alure. He was very knowledgeable and accessible. John maintained constant communication with us and periodically visited to make sure everything was going smoothly. He also was very helpful with choosing the right products to keep us within budget while maintaining our design.
At the showroom we met with the talented Omar (sorry I don't have his last name). He transformed a photo of our house into various renderings of the final product. He was very patient and attentive. He understood how important these design decisions were and made changes for every request we made. He and John also took the time to research shingles and siding so the new construction would match the existing.
Our project manager, Dan Salvagni, got the hammers going. He was very receptive to the input provided as the construction moved along. He respected our opinions and concerns. If we saw something, we said something, and Dan got it done. His team worked efficiently and were meticulous with getting things completed precisely.
Alure's customer service team is also very helpful. Months after the project was completed, I noticed some warped lattice, and the cosmetic detail on a back step was askew. I spoke with Cathy Biggers who directed my concerns to the service tech. Needless to say they corrected the problems within a week.
Thank you Alure for making my house beautiful.
Maryann S – Babylon – 8/19/2016 5 Star Filtered
We wanted a bathroom and called Alure. The best decision we ever made. Our salesman ,Rich Reese came to her house and brought all his samples and made everything easy for us. We had our bathroom done in five days. My only issue was my 86 year old dad that lived with us. We only had one bathroom. Rich Reese assured us that it would not be an issue and it wasn't. He spoke with with the men on the job and took care of everything. They look after my dad as if he was their own and that meant the world to us. The bathroom came out awesome and the care my dad received was just as awesome. I recommend Rich Reese and Alure to everyone I know.
Maryann and Rob Gamba
EB – Mineola – 8/19/2016 5 Star Filtered
I was in the market for a new roof and thought about Alure Home Improvement, I just thought they would be very expensive because of the "name"/reputation. I still sat down with john and allowed him to sell me– was very surprised when he did not push or "sell" in a salesman kind of way. He listen to what I needed, how I wanted it and what I was interested in replace/ salvaging. He explained my options and how they would fit into my budget. He left our meeting and left me a quote that was not the lowest but was just under the highest quote I had received. Ultimately I went with Alure because they did not "sell" me they educated me regarding the materials and the supplies and even now 6 months after the job was completed have checked in with me to see how the job is and if there has been any issues.
Do yourself a favor and sit and speak with this company at the very least for a quote on your job, it will be a very pleasant surprise at the value they bring to the project. If your working on roofing – John Bernardo was amazing!!
Judi S – Roslyn – 8/19/2016 5 Star Filtered
Having worked with many contractors, ALURE is top notch all the way …. We've done several projects with them and have been so pleased each and every time. From the design , to the execution of each job was performed
professionally and in a timely manner,
Highly recommend!
Robert H – Brooklyn – 8/18/2016 5 Star Filtered
I recently contracted w Alurehomeimprovement for a window & siding contract. The work has not commenced but the significant amount of time & detail in prep assures me of success. The exterior design team of John & Omar have been a delight to work with. Their knowledge & politeness set them a part. From the caliber of professionalism I've thus encountered, I imagine I will be utilizing this company for further projects.- Liz- Breezy Point,NY
Nicole G – Babylon – 8/18/2016 5 Star Filtered
I have had multiple extensive projects with Alure and have been completely satisfied every time! My extension came out absolutely perfect! My Kitchen is now my dream kitchen exceeding my expectations. Carmine was incredible throughout the entire process! He helped us select products and designs and really guided us through the whole process. My kitchen designer Christina did a phenomenal job putting my vision into a reality. Our extension project manager Rick made sure the work went smoothly and that in the end the project result was exactly what I hoped it would be. Our kitchen project manager Mike was very informative and kept everything on schedule. Our entire project started in August and was completed in January. However, the process started way before that probably around April. Our team was patient and extremely helpful with all the decisions that had to be made. Their expertise and knowledge is invaluable and so very much appreciated. Everyone worked tirelessly getting our project completed before my baby was born! The end result is incredible. Excellent quality work and service! I have and will definitely use Alure again for future projects.
Lynne F – North Babylon – 8/18/2016 5 Star Filtered
We had our Kitchen and Bathroom remodeled by Alure at the same time..Our designer Patricia Nicolini assured us that all would go according to plan. I was nervous but she made us feel very comfortable. I have to say that both projects were done in a timely professional fashion and we were so happy with our designer Patricia Nicolini & project Manager Dave Weber.
Lynne S – Merrick – 8/18/2016 5 Star Filtered
It was a beautiful spring day in 2006; I spotted the Alure showroom as I was driving on Hempstead Turnpike, and kind of on impulse decided to go in. I didn't know anyone who had used them, but the name was familiar (Maybe I'd seen the maroon and gold vans around the island?) and we were about to embark on an extensive home improvement project: enlarging our bedroom, adding a master bath and walk-in closet/dressing room, remodeling two existing bathrooms and the kitchen, and replacing windows, siding, gutters and doors.
An architect had drawn up plans, we'd applied for permits and were interviewing contractors. But when my husband got home that night, I told him: "This may sound crazy because they haven't even priced out the job, but I have a feeling we're going to use Alure." We didn't know the finer points of home improvement – it had been a long time since we'd had anything done in our 70+ year-old house – but we knew that we needed skilled, knowledgeable and patient experts not only to design and do the work well but also to guide us and hold our hands through the process. I left the Alure showroom that day feeling confident and excited for the first time since we'd decided to remodel our home. What I didn't know then was just how important a role Alure would ultimately play in the completion of our project. The company was part of the "Extreme Home Makeover" series; let's call our "episode" "Extreme Homeowner Salvation."
The original plan was for Alure to just do the new master bath and remodel the two existing bathrooms and kitchen, as they told us they weren't doing extensions or new construction at that time. We finally got the permits – a very long, drawn-out process; the general contractor we chose began the job; and working with our designer at Alure, all of the bathroom and kitchen design and pre-production work was completed. And then, several weeks into the new construction, our contractor disappeared. To make a long and very frustrating story short, a guardian angel named Doug, Alure's VP of Operations, came to our rescue. He and Rich, then head of the service department, came to the house to see what remained to be done. They assigned staff from various departments to order and install replacement windows and interior doors, do moulding and trim, repair floor boards in the new bedroom and add floor boards and insulation in the attic, complete the siding and the columns on the porch, install leaders and gutters, and to tie up all of the other loose ends that remained, as work on the baths and kitchen got underway.
My initial impression of Alure that first day in the showroom proved to be spot on. All of the work was completed to our satisfaction – pretty much within our original budgets and time frame. Along the way there were a few things that weren't working out as expected, but our designer, Jim, and project manager, Mike, always figured out a way to achieve a result that was OK with us. Everyone who worked in our home was skilled, reliable (very important especially after our bad experience!), courteous and neat – and if they ever became annoyed at our repetitive and maybe silly questions or attention to details, they never showed it. Even a few years later, when little things popped up that require service, we have been accommodated in a timely fashion and never made to feel that we have worn out our welcome. So is it any wonder that we have been happy to recommend Alure without hesitation, and are delighted (but not surprised) when others are as satisfied with their jobs as we have been.
Sara G – Bethpage – 8/17/2016 5 Star Filtered
Whether a big job, a small job, or a handyman job, and we've done them all, everyone at Alure, including the office staff, has always been friendly, knowledgeable, & professional. They provided advice & recommendations, paid attention to details, & worked with our schedule to meet out needs. Alure stands behind their products & workmanship. They correct any problems regardless of when the job was completed. Alure is our 1st choice for home improvements & we highly recommend them.
Brian Y – Hauppauge – 8/16/2016 5 Star Filtered
The whole team at Alure provided exceptional service and an unmatched finished product. They had to work with an old building that had some challenges. They surpassed our expectations. I continue to recommend the Alure team to anyone in need of building or home improvement work.
Leslie O – Huntington Station – 8/5/2016 5 Star Filtered
I recently had work done in my home by Alure. Everyone I worked with was professional as well as warm and knowledgeable. My designer Blythe spent hours with us designing my whole bathroom and laundry room. Her ideas were spot on. I was looking for someone to bounce ideas off of and to tell me when something wouldn't work. Blythe did all that plus some. Even during the project she went above and beyond helping me with anything from color choice to hardware and beyond. Alure is a one stop shop which took away every ounce of stress. The whole project was effortless for me, the prices were incredible, and everything looks gorgeous! I can't wait for them to redo my basement and fireplace! I highly recommend this company for any work in your home!
Sabeena L. – Queens – 8/5/2016 5 Star Filtered
Alure's team – Chris Ann O'Neill and Justin Burchard – are the far best to work with.
They both are professional, courteous, and always responsive to any questions. Their industry experience shows very well and gave me the peace of mind that they worked on project.
I am very pleased to come home to see the end result of the project. I highly recommend to ask for this team in any future projects you have with Alure.
Claire S. – Westbury – 7/31/2016 5 Star Filtered
I had Alure do my bathroom for me. I am very happy with the work done and would highly recommend them. Bill Coen, the salesperson, was excellent and made the start of the project very easy. I love my new bathroom and will use them again for my next project. Justin the project manager was very hands on and oversaw the whole project. Workers were very respectful and professional. Love my new bathroom!!
William G B. – Hicksville – 7/7/2016 5 Star
Although I am currently not doing a project with Alure they still continue to treat me and my family as their own family. We are invited to their annual picnic for a day filled with fun, laughter, games, food and friends. Just understand that when you sign on with Alure it's for life. They will always be there for you to support and to keep you abreast of the latest most innovative concepts out there. Truly a first class company.
I had the pleasure of meeting with Michael Serra from Alure last week regarding a full redo of a 10 X 12 shed we have in our yard and I could not have been more pleased. Michael is a great guy, very knowledgeable and very easy to speak with. After taking all the measurements and asking many questions as to exactly what we were looking to accomplish Michael sat down to run the numbers. Well back in 1998 we purchased this pre fabricated vinyl sided shed for $2500. It would have cost us about that much today to redo the entire shed, roofing, siding re-framing for new doors since the originals had rotted out. Michael was honest in his assessment that the number was indeed quite high a price to pay. He sat with me further trying to figure other ways to lower the costs but in the end determined it was still too high. I applaud Michael for his diligence and his honesty and integrity. Although we could not come to terms on a deal I feel that they were honest and straightforward and I hope to be able to use them again for whatever project is needed.
My experience with Alure is a long ongoing friendship. We started with Alure 16 years ago with a monster project. We needed a full basement gut and remodel. We needed a full master bedroom dormer complete with bathroom and walk in closet. We needed all new windows, siding and roofing. As you can imagine this was a project we were very nervous about and wanted to make sure we chose the absolute best of the best to complete it. Well upon meeting with amazing staff we were confident we had made the right choice and 16+ years later we could not possibly be happier with our decision. Their crafstsmen are experts in making your dreams a reality. Their kitchen and bathrooms are the things that Kings and Queens dream about. Top notch all the way. The time and the effort that they put into trying to help you envision and achieve your ultimate goal is amazing. Someone is always available to answer any question or tweak any idea you may have to satisfy you beyond belief. Alure is way more than a home improvement company they are a family. Once you work with them you become a part of them. They stay with you forever. I love Alure and I'm sure you will too if you just give them a call for a free design consultation. Just tell them I sent you and I guarantee you will NOT be dissapointed.
Brian N. – Colmar – 7/4/2016 5 Star Filtered
I work in the kitchen and bath remodeling industry as a designer and understand the complexities of this industry. As a rule, with some exception, "no review is a good review". Considering the thousands of projects that Allure completes, 13 or so bad reviews is a stellar record! On top of that, They reaches out to each one of these "customers" to resolve their issues. Alure's business model is excellent!
Michael B. – Manhattan – 6/30/2016 5 Star Filtered
The team at Alure Home Improvement did a truly outstanding job at renovating our bathroom. We live in a one bathroom apartment in Manhattan and they are the only outfit I am aware of that can complete this project in fewer than two weeks. Also, their design consultant was able to provide us with the exact look we wanted for a classic pre-war appearance. We are very happy with the way the bathroom turned out, how quickly it was accomplished and the professionalism of the entire team.
Shelley J. – East Northport – 6/8/2016 5 Star Filtered
Last month an Alure crew installed a new blue roof of architectural shingles along with all new shiny white fascia and gutters. It looks fantastic (the neighbors approve). Throughout the project the men worked safely, were courteous and did a professional job cleaning up. Satisfied in East Northport.
John D. – Bayville – 6/8/2016 5 Star Filtered
We had used Alure for roofing and siding in the past so it was an easy decision who to call once we decided to remodel our kitchen. We had a great deal of confidence in this company as a result of our prior projects with them.
Our first meeting was with our designer Gina. My wife and Gina connected instantly as they discussed designs, colors and the appliances to be included in the new kitchen. When Gina visited our home she came up with some great ideas that we would have never thought possible. The end result was a design that created a huge open space in our small ranch that truly maximizes the size of the rooms we had to work with.
The selection of cabinets, fixtures, tile and counter tops was so easy to visualize in the comfort of the Alure Showroom. We could even see a wide variety of knobs to choose from.
Now it was time to make the design a reality. We went to Appliance World to pick out our appliances. That was a great experience and it became even better when they told me not to worry about sharing dimensions with Alure that Appliance World would take care of that for me. This would allow the purchasing department at Alure to order our cabinets and counter tops more accurately.
The project started on the day they told us it would and we were off and running! A framing crew had to come in to install a hidden beam to support our ceiling as we were removing a load bearing wall. They were very careful as they moved about our home. All the trades all used care and kept work areas very clean and safe. Communication was great and our project manager Dave gave us regular updates as well as what we could expect next. There were a couple of issues that arose during the project, but everything was communicated to us and resolved in a timely manner. We kind of expected some things to pop up as the work being performed was pretty significant.
I couldn't put a dollar value on the convenience of one-stop shopping that Alure provides. They managed every aspect of the project and we didn't have to coordinate anything. It was a very smooth process.
The end result is a beautiful kitchen and transformed eating area that we receive compliments on pretty regularly. We are very happy and will not hesitate to recommend and use Alure again.
Pamela S. – North Babylon – 5/29/2016 5 Star Filtered
We needed our bathroom and kitchen remodeled, and wanted the five/ten-day project done, as we didn't want the work to stretch our farther than that. Our sales rep, Billy Coen (who was wonderful to work with) brought samples of everything: cabinets, counter tops, tiles, etc. and helped us find colors and styles that worked together. He also gave us space and money saving tips and made sure we were happy with everything during the entire process. Even after choosing all the materials and making a design for both rooms, we couldn't have envisioned the final result – we are thrilled with the rooms!
The contractors were awesome also- giving us tips on how to maintain the rooms and even design ideas, as we did a minor part of the jobs ourselves – to save some of the cost. They were courteous and respectful, and got the job done in the appointed time.
Our contracting foreman, Justin Burchard, checked in through the process to make sure things were running smoothly and took care of minor details that came up. He took very good care of us also.
Overall, we are very happy with Alure – we'll be honest that they were more expensive than some others because of the convenience of having the jobs done in two weeks' time, but it was well worth the money. Highly recommend!
Caryn K. – Levittown – 5/10/2016 – 5 Star Filtered
I can't say enough great things about Alure Home Improvements. After A LOT of estimates and research, we went with Alure for all new siding, shutters, gutter, leaders….They far beat out all the rest in price — and above all — their customer service is unbeatable!! They have been AMAZING to work with. The guys were here every morning EARLY and stay ALL DAY….they are so professional, and so nice, hardest working team I have ever seen. Today when they found what seemed like a major "issue" (as to be expected during any renovation project), they assured us not to worry – and they are taking care of it, without adding to our bill. Unheard of!!
The project manager and sales team call us and stay on top of the job, reassuring us everyone is looking out for things to be done right! They aren't kidding when they say they are in this to please the customer and care about their reputation. Customer service is #1 with these guys. THEY WILL HAVE OUR REPEAT BUSINESS DOWN THE LINE.
I never had to wait for a call back or chase anyone down, so refreshing after dealing with some "other" contractors — some that didn't even return phone calls. I am a very TYPE A personality and I do my research before spending any $$$….and I am SO happy to recommend Alure (and use them again in the future!)….
Susan M – Queens – 5/6/2016 4 Star Filtered
I've used Alure Home Improvement for 2 bathrooms and a kitchen and I have been extremely satisfied with both the process and the final results. Alure makes the remodel process easy by bringing all the samples directly to your home and guiding you through all the various options. The demolition and rebuild were both managed with the least amount of mess and all three projects started on time and finished within a few days of the estimated completion date.
As with any major remodel, there were a few hitches, but they were promptly addressed to our satisfaction by our project manager, Justin B. and our design specialist Billy C. We have also had to call customer service for some minor follow up repairs with one of the bathrooms and that was also handled promptly to our satisfaction free of charge. I would use Alure again and recommend them to friends.
Jenny W. – Smithtown – 4/26/2016 5 Star Filtered
Our bathroom remodel could not have turned out any better! We loved working with Rich, our customer service representative, as well as Emilio and the guys on his work crew. From start to finish, it all went off without a hitch. We had one small glitch 2 months after the job was finished, and Alure had someone here within a half hour. (That was Burt–thanks, Burt!). I had my doubts about whether or not this job could be finished in only 5 days, but they did it! Great work, everyone–even the ladies in the office. I would not hesitate to call them again.
Linda G. – Manorville – 4/20/2016 5 Star Filtered
Deciding to make over my kitchen was a major decision for me and my family. Researching both by word of mouth and reputation I invited Carl from Alure to my home for a extreme 10 day makeover estimate. He patiently stood at my home for over 6 hours answering all my questions and showing me all my options. I was able to see examples of the products first hand which were fabulous. Carl was most patient and professional that I decided to go with the replacement of my kitchen.
From the office calling me to schedule time frame and date of job to the completion has been extremely rewarding. The project manager Emilio kept me posted step by step. He gave me a schedule of events from the demo to plumbing to electrical to install of cabinets. My kitchen was installed and I was using my stove in 7 days. Wow! Emilio and his crew I can't thank you enough for giving me a beautiful kitchen for a lifetime to enjoy with my family.
Thank you to Alure, Carl and Emilo. I will recommend all my friends, family and my own customers to Alure!
Mary G. – Garden City – 4/2/2016 5 Star Filtered
I recently used Alure to renovate a bathroom. I was very pleased with the entire process. I particularly liked the fact that I was able to design the project and choose all the materials – from vanity, tub, tile, fixtures and even grout color – from the comfort of my home. The installers were very professional and courteous. Each day, materials were delivered for that day's work, and at the end of the day, everything was cleaned up. My project manager was in regular contact to make sure I was happy with the results. Within a week, I had a lovely new bathroom. I enjoyed working with everyone at allure and I would recommend them for your renovation.
Fran S. – Old Bethpage – 4/1/2016 5 Star Filtered
I could not have chosen a better company to do my kitchen renovation. From the designer to the project manager to the team who installed the kitchen, including the electiricans, the plumbers, the tile installer everyone was so professional, nice and accommodating. I could email or call my designer Greg, and text my Project Manager, Emilio, and they would always answer me and help me with all of my questions and issues. I loved the fact that I could go to the showroom and pick out everything there—cabinets, floor, countertop, backsplash, sink and kitchen faucet. They helped me coordinate all of the components of the kitchen and even sent me to the most amazing appliance store that I have ever had the pleasure with which to work. I was so nervous about doing this huge project but Greg kept reassuring me that it was going to work out and he was right. My kitchen is amazing and I am so glad I chose them for this renovation.
Rudy G. – Seaford – 3/20/2016 5 Star Filtered
I had Alure in for the 5-day bathroom re-do, from beginning to end it was completely painless and resulted in a beautiful bathroom. Billie came in to quote on the project, was super helpful in helping me with my selections and I never felt pressure to spend anything more than I was comfortable with. He even made some low-cost suggestions on another project I was thinking about when honestly I would have spent a ton more!
Freddie worked his butt off and did beautiful tile work and kept my upstairs clean, and was a pleasure to have in my house during the project – and actually finished the job a day early! And my project manager Justin was on-hand everyday, I had his cell number and he always answered and responded immediately to any issues. During the demo it was discovered that I had a huge hole under the siding in the back of my house from a long-term leak, they had someone come in quickly to fix it and it didn't affect the timeline of my project.
Also got a call everyday from the "home office" reviewing the work, outlining what would be done the next day, and asking if I had any issues. Couldn't have asked for a better experience of a nicer bathroom, 5 stars!!!
Dale M. – Hauppauge – 3/16/2016 5 Star Filtered
I was so shocked to read all the negative reviews for Alure. My experience was the exact opposite. I went for the 5-day bathroom remodel and from Day 1 it was wonderful! It started with the designer, Gregory Griffith who spent 4 hours with me! It seemed like he had a sample of everything in his car and I never had to go to the showroom to pick anything out. His advice was right on and his design ideas were perfect for my one and only bathroom.
Once we scheduled the job, I met with Gregory and my Project Manager Emilio Floro. a few weeks before the start. I was getting nervous because remodeling isn't cheap and I was going to cancel it but Gregory and Emilio worked with me to make adjustments that made my budget a little friendlier. Emilio was either there or a phone call away whenever I needed him. The demo team came in and left my hallway cleaner than it was when they came in! The construction crew (my 3 polish men), were polite, accurate and experienced. My tile work was beautiful and the wainscoting perfect.
When there was an issue with the electrician and the team, Emilio stepped in , made a few phone calls and it was taken care of. The finish came with the wonderful painter , Phil Fischlein, that they recommended. Phil is a perfectionist and everything
came out beautifully.
So, my 5 day makeover did take an extra 2 days due to some scheduling issues, but it was worth it. I got other quotes on the work and while Alure was a little bit more, the service they provide is worth it. I felt completely secure in leaving them a key and going to work. I came home to a neat, progressing bathroom and I still stare in wonder at it 2 months later.
I would recommend this team to anyone!
David H. – Northport – 2/27/2016 5 Star Filtered
We had to replace three exterior doors and the entire process was flawless. Mike helped us pick out the doors, and made helpful suggestions. Doors were ordered and arrived when they said they would. Tom and Jim were very courteous, and did the installations in less than the estimated two days. Very happy with our new doors!
Angie M. – Babylon – 2/20/2016 5 Star Filtered
Just completed a major kitchen reno with Alure in our very old home. Before we started, everyone shared renovation horror stories … but ours was a great experience. We chose to work with Alure because of the one-stop-shop approach … from design, to permits, to demo, to construction, to cabinets, flooring, faucets, and more. We knew we would get what we paid for, so the higher price tag as compared to other general contractors, was well worth it.
We worked with Ken Gold, the designer, who was AWESOME. Not only is he a professional, he LISTENED to what we found pain points with the old kitchen, and he was CREATIVE in coming up with solutions that made the best out of our space.
Once the design was final, the fun part — picking out cabinets, tiling, flooring, sinks, faucets, etc. And it was all right there in the Alure showroom. If we thought we wanted a certain sink, or perhaps glass inserts in the cabinets, or whatever, we could go see a real-life display in the showroom to see what it would really look and feel like.
Our project manager was Mike K. — like Ken, he was also such a pro and AWESOME. We agreed at the start of the project what would work best for us to stay in touch with what's next and when. We always knew which crew would be coming … and they always showed up on time. They also worked through the day, and ALWAYS cleaned up and took care of the trash at the end of each day. There were likely challenges in the construction involved with our old house, but Mike and team worried and handled that … we never knew if there were any major issues.
The cabinet crew, led by another Mike, was terrific to work with. They took such care to install the cabinets so professionally. They had some challenges that they took time to think through on how to solve the problem in a way that would meet our needs.
With any large job, things come up, but at every turn, the Alure team was caring, responsive, and professional. The job was finished on time, the communication was great, and for us, working with Alure, was a very positive experience.
Roger H. – West Islip – 2/15/2016 5 Star Filtered
Alure Home Improvement installed new siding on our home. They did a great job! Professional install, great communication from the site foreman, the job was done on time and looks great.
I would recommend Alure for your home improvement needs!
Christina C – West Islip – 2/15/2016 5 Star
Alure helped me more then any other contractor. Besides being cheaper, the my did an amazing job. I will def use them again
Jean G.- Wantagh – 2/13/2016 5 Star Filtered
Alure made our house beautiful again after it was destroyed by fire. The designers made it so easy when we had so much to deal with. Dan & Dave, our project managers were excellent. They always got back to us quickly when we had a question or problem. When the project is completed you get a service contact for 5 years. They will fix any problem you have with the project they did.We were happy we chose Alure for this project.
Cathy L. – Deer Park – 2/11/2016 5 Star Filtered
We were pleased from beginning to end with our home improvement projects: from speaking and meeting with our sales rep, Paul Abriola,* to the finished work which included a complicated roofing project, fascia, gutters and house shingle replacement. We were kept " in the loop" at all times and our questions were answered quickly. The work done was of excellent quality and the employees were very courteous and highly skilled. We would most definitely call Alure Home Improvement for any and all home projects and renovations in the future.
*Paul was and is a tremendous asset to the Alure company. He was professional yet friendly and approachable before, during and after the projects were completed. He made us feel like our business was important to him as well as to the Alure family! We can't thank him enough and are extremely glad that he was "assigned" to us as our liaison. He is the BEST!
Peter F. – Ronkonkoma – 2/8/2016 5 Star Filtered
February 7,2016
Dear Alure Corporate:
Late last year, my wife and I decided to "spruce up" our kitchen and bathroom. This house been constructed in 1975. Outside of a few coats of paint, wallpaper and the replacing of some kitchen appliances,very little improvements/changes were done, so it was time for a change. Our initial idea was to do either the kitchen OR the bathroom.
We attended a home improvement show in October 2015. Walking thru the door, the first booth we hit was Alure (total strangers to us). We stayed for about 20 minutes asking questions and set an appointment with their representative Mr. Coen.
As planned,on Halloween, and promptly at 9:30, Mr Coen showed up with a suitcase filled with pamphlets,product books,design plans,cost comparisons, and a good array of actual samples. Billy stayed for most of the day.
His degree of detail in product knowledge, but more importantly, his explanation of things we knew nothing about was remarkable. Various options for different cost plans were presented and detailed with absolutely no pressure for us to act on any of it. Several hours later, when he was completed with the proposed project, we asked him to propose an estimate and design for the bathroom. He did !!!
Both my wife and I have bought cars,a house,and many other high value purchases. We have always,always,and always, remain uncommitted until we have thought about it. Quite frankly,we never commit on the first company. With Billy, his presentation was so detailed, his confidence in his products and workmanship and team members were so absolute, that my wife and I committed to both Bathroom AND Kitchen renovations with an initial payment of $19000.00 before he left the house.
In waiting for the project to start several weeks later, my wife and I were a little nervous and skeptical. Would the second part be as good as Billy ??? Now came the time where they had to act upon their promises, and act you did.
We were introduced to Emilio Floro (Project Manager). Emilio came the first time with Billy, and went over the entire project. When work started on January 7th,2016, Emilio dropped by early A.M. To make sure everything would be done according to our plans. On this day, he gave me his cell #,e mail address and his office number should we have any questions or problems. He was always in contact with us.
Emilio was here or called me everyday with a status report as to what was done,what would be done and approximate date of completion (Alure finished before scheduled completion). At one point, there was a defect in the kitchen cabinet door. Not only did Emilio order the new door, but after it arrived, he drove by and installed the door himself. Few employees give this type of service but he did.
As for workmanship, my sincerest thanks goes out to J.M.L. Contracting, Tuscany Marble (Pietro Miele), and Peter Wroblewski (painter).These men made Alure's promises a reality. Not only did they know their craft, and completed a renovation in record time, but their attention to detail and answers to our questions but more importantly their willing attitude,made us glad we picked Alure.
Although not yet finished with the renovation on our end, I was surprised that Billy called us up yesterday to see what was done,as he hadn't been in our house since before thee renovation. He didn't have to drop by, but he made it his business but he did.
In closing, because of all of the above, I will enthusiastically recommend Alure to anyone I meet should the topic come up.
When Billy and Emilio visited our home, because they did and knew so much, and because they acted on every one of their promises,it was like a member of our family coming for a visit.
I'm sure Alure is aware of their professional strengths,and I'm sure Alure realize how vital people like these,are necessary for a business such as yours.
Our sincerest thanks goes out to all of them.
We really were fortunate to choose Alure.
For us, there is no other choice !!!!
Very Sincerely
Carol and Peter Fortunato
Ronkonkoma,N.Y.
Jack G. – Elmont – 2/4/2016 5 Star Filtered
These guys were great. I own in a multiple dwelling in Manhattan. They did a complete bathroom renovation in a week…..not a penny over the estimate. This could have been an obtrusive project…and it was not. I would use Alure again for any of my renovation needs.
Gerard M. – Massapequa – 1/31/2016 5 Star Filtered
Thank you Alure for my beautiful bathroom! Did the 5 day program and it turned out GREAT! Lucas the installer was a pleasure. From start to finish all went smooth. Had a chip on my vanity mirror and they changed out right away! The price was right. Reading other reviews, I just don't get how they can be true. Alure, you will be on my home improvement check list for a long time! Thanks again guys!
Elizabeth R – Rockville Centre – 1/24/2016 4 Star Filtered
Did bathroom "facelift."
Clean, efficient and pleasant to work with from the designer to the workers. No hassles. Started and finished on time.
Laura P – Huntington – 1/14/2016 4 Star Filtered
We needed multiple projects done at our home: 3 bathrooms, laundry/mudroom, kitchen, roof, doors, and windows. We went with Alure because they could handle all of these projects for us. Although, we sometimes find the compartmentalizing of projects restrictive at times, Alure has done an outstanding job. Our Kitchen designer, Mary Lotardo, took our ideas, and turned them into the vision we had been dreaming about for the past 10 years. As with any constrution projects, there were a few snafus along the way, but the finished project speaks for itself. I have had numerous people tell us that our kitchen looks like it should be in a magazine, and we have Mary and her design and advice to thank. And, as beautiful as it is, it is just as functional! We are just as happy with the outcome of our bathrooms. We were fortunate to have Mark Donnelly as our project manager on the kitchen and bath projects. He is responsive and he and Mary communicate with one another to insure that we are happy with the outcome. We will be considering them for the projects we have left.
Beth S. – Huntington Station – 1/11/2016 5 Star Filtered
We've had so much work done by Alure, they make the job easy by taking care of everything. Our first renovation was the basement, demo and installation went quickly and smoothly. A few years later we redid all our windows a roof and beautiful siding. Our last large renovation was the kitchen and laundry room. Designer Mary Lotardo made this easy and fun. She was patient and helped me through every decision. I recommended them to my brother in law, who redid there master bath and they were equally just as pleased with the outcome.
Todd B. – Old Bethpage – 1/9/2016 5 Star Filtered
After reading some of the poor reviews, I really had to chime in here because I had an excellent experience using Alure for my kitchen remodeling project (completed in late October 2015).
In 2003, we hired a company no longer in business to build (and you can guess why) an expansion on our house. While the demo crew and framing crew were great, the finishing crew constantly told us, "Mr. B, there is a problem" without recommending solutions. And when they did recommend solutions, these turned out to be the wrong solutions which required significant investment in correcting during the last 10 years. Also, the crews would tell us they were coming the next day, but never showed up. This went on for 3 months.
With Alure, we got exactly what we wanted – an excellent home improvement team that proved excellent service, friendly, knowledgeable crews from demo, plumbing, electrical, flooring and cabinetry, who all solved potential problems or helped made aesthetic choices. Most importantly, the job was finished before the scheduled completion date (week before Thanksgiving). Really, what more can you ask for? When we sign-ed up with Alure, we wanted a one-stop shop to make the remodeling of our kitchen easy and limit the infinite amount of choices for cabinets, backsplash, flooring and other items. Our design specialist was very helpful in guiding us to the look we wanted for our current disaster of a kitchen that the town of Oyster Bay would have condemned if they saw it.
When we met with the project manager, Mark D, prior to starting the project, we told him about the issues we had with our prior project. All I can tell you is that Mark was unbelievably helpful, available and SOLVED ALL PROBLEMS. Any time there was an issue, and most of these issues were only revealed during demo, for example, an AC duct had to be moved due to the original poor design of the kitchen expansion back in 1965. Mark gave us a perfect solution that didn't cost anything extra and actually was more aesthetically pleasing that the prior AC duct.
Other issues only came up because of the impossibility of picturing every single detail when drawing up plans and before actually putting the thing together. For example, it was suggested to put in a electrical outlet on the side panel of one of the cabinets; however, when they drilled the hole, it is the first thing you would see when entering the kitchen. The solution – put finishing panels on the side to cover the whole. Perfect, easy and something we should have thought to do at the get-go. The side panels were a great finishing touch.
Same with electrical. We had under-counter lighting but didn't put one underneath the cabinet by the sink because it had an in-cabinet light. However, when you turned the under-counter lights, it looked like a bulb blew out. Solution – install an additional under-counter light. Again, something you wouldn't know until it is installed and flicked the switch. Luckily, the Electrician, Bob S, was extremely friendly and easy-going and did excellent work.
Another thing was any damaged cabinets or items were quickly replaced. Luckily, the appliance garage was damaged and wasn't sent over until the counter was installed. When we put the damaged appliance garage in place to see how it looked, we HATED IT. So, luckily, we avoided installing something that we would have regretted.
I really had to give a shout out to all the individual crews. They were really diligent, caring, friendly and added value to the project. As I said above, when we had decisions to make on what to do, they always had excellent advice, both from a structural as well as aesthetic viewpoints. They were even sincerely complimentary about our choices. Again, another shout out to the project manager Mark who was always available to respond to e-mails or phone calls without any complaint and most importantly, EVERY ITEM ON OUR PUNCHLIST was fixed immediately without question or additional costs. Anything added to the estimate was because we added items such as the side panels, extra lights or replacing a really dingy baseboard heater.
I would recommend them without hesitation.
Lucia P. – Floral Park – 10/18/2015 5 Star Filtered
My husband and I saved for a couple of years in order to redo our bathroom. We got 3 estimates and one of them was Alure. They were a little pricier than the other 2 contractors but the convenience of their full service could not be overlooked.
Like most of you we are busy, and the day Larry came to our house he brought all the samples we needed to make our selections. We had discussed on the phone and he had a pretty good idea of what we were looking for. After a couple hours and no pressure from him we signed the contract and give him our deposit
Of course, I looked at the yelp reviews after the fact and was so worried that we may have jumped into a not so great deal. Then I realized that most happy customers don't take the time to write something nice. Unhappy customers do vent their gripes.
Our job went smoothly and without a hitch. Joe the project manager and Freddie the contractor were great. The latter being amazing and detailed oriented. Even though we were thrilled with the results I was neglecting to write a review, but last week, a couple months after completion and almost completely out of my mind we received a beautiful thank you basket from them and that triggered my review.
As an interior designer I highly recommend the Alure team for your bathroom and other remodeling needs.
Marylou G – Valley Stream – 10/16/2015 5 Star
I can't say enough about how good this company is. Very professional and beautiful work. Kind of expensive but as the saying goes, you get what you pay for. I've had a new roof, vinyl siding, remodeled kitchen, remodeled bathroom and a room addition over the years. They stand behind their work and will resolve any problems for five years. Really nice showroom. No going from place to place. One stop shopping. I am very surprised at all these bad reviews. Our multiple experiences were nothing like some of these reviews.
Thomas D. – East Islip – 10/9/2015 5 Star Filtered
Alure Home Improvements were contracted to remodel the Bathroom in our house.
Our salesmen Ron Marder came by the house with all the material samples you would need to complete this type of remodel. Truly 'One stop Shopping,' we didn't have to go from showroom to showroom endlessly shopping, comparing and coordinating. He had a wide verity of Tiles ,Borders, Fixtures, Cabinets to chose from.
The Work started promptly on time as promised. The demolition crew had the area cleaned and prepped for the Installation team in one day.
The Installation team (Vladimere And Noel) began their work reworking the Plumbing and Framing while the Electrician reworked the Electrical Circuits. The Floor Tile installation went in next and I watched a 'True Craftsmen' do his work, which came out Fantastic. Our new tub was installed with a Tile surround, shelves, and fixtures. The Job progressed with the installation of Wall Tile, The Vanity, Linen Cabinets, Cabinets hung above the washer and dryer. All came out Fantastic.
When the work was completed the area was cleaned up and we were given a 'Certificate' for a cleaning service to come in and do a 'Professional' cleaning, now that the work is complete.
I will recommend Alure Home Improvements to anybody I know who might be thinking of a remodeling project. My wife and I are Very Happy with the work that was done.
Paul S. – Huntington – 10/2/2015 5 Star Filtered
My wife and I realliy APPRECIATE the design services provided by Rich Reese. He was very instrumental in our selection of a white porclein ash floor in our kitchen project.He also helped recommend our Waypoint cabinets with glass. He did a great job laying out the design of our kitchen. As far as the actual work, Emilio Floro, who was our project manger, kept everything on schedule for a ten day completion as promised. His relaxed demeanor contributed to a very positive experience.
Fred B. – Garden City – 8/25/2015 5 Star Filtered
Alure did an outstanding job on my kitchen renovation in the Spring of 2007! Over the past 8 years, anytime I needed to call Alure to come back to my house for a repair, touch up or any other follow up issue – The service team has been excellent!
Ralph L – Mineola – 8/10/2015 5 Star
When we bought our house we knew a kitchen remodel was in our future and after getting several estimates, we chose Alure to do the work. I liked that their process was all encompassing – you basically work with your designer to come up with the remodeling plans, choose the materials such as cabinets, tile (and much more) and then you work with a construction manager once the construction starts.
It starts with having a designer come by (in our case Ken Gold who was awesome to work with) and he gives you an initial design. We wanted to expand our kitchen so we were not eligible for the 10 day kitchen program and instead did a complete custom kitchen remodel. Ken came up with some creative uses to maximize space and enlarge our kitchen to make it more functional without blowing our budget.
If you like the design, you make a followup appointment to come to their showroom to finalize the design and pick out all the pieces. You also see a 3D design of it as well. I loved that the we were able to choose cabinets, tile, fixtures, countertop, and more all in one (albeit long) afternoon. Once we chose everything, we signed our contract and Alure even treated us to lunch next door at the diner.
We were quoted about 2 months for our project and it took just slightly longer which wasn't too bad. Our construction manager was Joe C. who did a good job of keeping us updated on the progress of our kitchen. I'd be lying if I said no issues came up but on a renovation of this scale, we fully expected something to come up. In our case, there was a miscommunication about the type of high hats to install and we came home one day to see the absolute wrong type of lights installed. We notified Joe and eventually our lights were fixed. Other things came up but nothing that wasn't fixable.
We are very happy with our new kitchen and glad we chose Alure. I'll be upfront that Alure will be more expensive than others but in our case we wanted the convenience of one company managing all aspects of the renovation – the designing, purchasing of materials, delivering materials on time, the demo, construction, cleanup etc. It would be a major headache for us to coordinate with different contractors or visit a tile store, cabinet store, plumbing store etc and coordinate everything ourselves. Alure handles all that and you are paying for that convience. To us, it was well worth it.
Maria P – Melville – 6/11/2015 5 Star Filtered
Ii had a bathroom done by Alure construction, the work was started on time,all material
was delivered on time so there was no delay , the construction workers did a very good job, Ron Marder helped me with coordinating with the colors and we where pleased with the choice we made, Emilio Floro the project manager ch,
i would recomendecked in several
times to make sure things were going well, the bathroom was done in five days,
I would recommend Alure to anyone,.
Alex F – Tuckahoe – 6/9/2015 4 Star Filtered
Just finished a 5 day bathroom model. Three notes of caution first and then the good stuff.
First – not cheap. If price is your primary consideration, you're going to hire somebody else. Be prepared for your friends to tell you how much they paid for a bathroom, and be prepared for it to be less than you're paying. Perhaps by a lot.
There's no additional surprise costs, though. We paid exactly the amount we agreed to pay on day 1.
Second – 5 days is optimistic. It's basically "if everything goes perfectly" timing. Ours took about 3 weeks, although that was largely not Alure's fault. We lost over a week because our town's various bureaucrats dragged their feet with permits and inspections. We sat for a week until inspectors showed up to look around for 2 minutes and say "looks fine". Alure couldn't close the walls up and get back to work until that happened. Total working time for Alure was basically 8 days.
Note – not all days are full working days. We had one day for demo, one day for electric and one day for rough plumbing before the installer ever came. Each of those tasks took roughly 4-6 hours. But nothing else gets done those days. Our electric "day" was done by 1 pm. Our plumbing "day" began at 3 PM and was done by 7.
Third – they don't do painting. You're on your own for painting after they leave.
Now the good. The team is fantastic and the work is excellent. Our sales person/designer, Larry, was as helpful and no-pressure as any sales person I've ever dealt with. The project managers were helpful and responsive. Alure does everything, soup to nuts (except painting), and that made it really low stress for us. And every person that came to our house was great. Our installer, Freddy, was unbelievable – diligent, great attention to detail, incredibly helpful design suggestions, flawless execution. He went above and beyond the call of duty – for example, volunteering on his own to shave our bathroom door as he was wrapping up the project because it was sticking, even though that was in no way part of the original scope of work. And our bathroom looks awesome.
When you pay a contractor more than you thought you would when you first decided to undertake the project, and they take longer then you thought they would, and you're still really happy with the output, that has to be a good sign.
So – be prepared to pay, be prepared to be without your bathroom for longer than a week, but also be prepared to get a great product from a really good, trustworthy team.
Judith S. – Lynbrook – 5/29/2015 5 Star Filtered
Alure gave us a 5 day bath makeover. Did a fabulous job. This was several years ago. Whenever we have a problem, no matter small or troublesome, they come to the rescue. Recently we had a small leak over our kitchen sink which is directly under our bathtub. After trying to repair it by caulking etc. they decided to check the pipes above the kitchen sink. Sure enough, after 5 years one of the pipes had come a bit loose. Their wonderful serviceman Bert made the repair but found that our fixture that was above the sink was ruined and had to be replaced. I called Customer Service (Kathy, also wonderfully accommodating) and made an appointment to have Bert return to install a new fixture. That was done this Wednesday, and all is 100% right.
My husband and I have no problem recommending Alure., and will use them for any new updates to our house that they can do.
Thank you Alure for all you have done to keep us as satisfied customers.
Christopher And Lydia B. – Valley Stream – 4/28/2015 5 Star Filtered
Recently, we used Alure to renovate our bathroom. Everything and everyone involved was nothing but top notch. From our designer, Billy C. to our project manager Mark D., to our tiler Freddie, we could not have asked for more professional and personable people on the job. The job itself went outstandingly well, with quality materials and workmanship. Not only was the crew exceedingly hard working, but exceptionally neat as well. Every evening before they left, they would be sure to clean the work area. Overall, we would highly recommend Alure for any home improvements. We were so happy with the completed bathroom results that we have now decided to use Alure for a kitchen renovation as well. I'm confident that we will be just as pleased with the results.
Heather D. – Great Neck – 4/10/2015 5 Star Filtered
I used Alure for my bathroom renovation in February and could not be happier. They finished the bathroom in a week and everyone was such a pleasure to deal with. I highly recommend Blythe Tract and Joe Capabianco, they both did a wonderful job. I recommend Alure to everyone out there!
Jan H. – Locust Valley – 4/8/2015 5 Star Filtered
My husband and I contracted Alure to remodel our bathroom in their 5 day program and we were very pleased with the process and results. In prior remodeling projects, we spent many hours running around picking our tiles, vanities, mirrors etc. This time with Alure, our sales rep Billy Coen helped us pick out everything in a one visit at our home. The installation went smoothly, the various workman were efficient, professional and tidy. We were very please with the process and result.
Patricia T. – Flushing – 4/8/2015 5 Star Filtered
I needed to remodel my bathroom and had several estimates. They were all pretty similar, i would have to go shopping for tiles and fixtures and the time frame was two to two and a half weeks…ugh! Who has that time. And at the 11th hour i contacted alure. It was by far the best decision i made. The sales rep, Billy, came to my home, there i picked out my tiles and fixtures. Everything right down to the grout. For me, the biggest selling point was that they finished it in 5 days! Yup, 5 days. I was amazed and so happy. Workmen arrived each morning and at day's end they vacuumed the house and the hall. Fred, my project manager stopped by each day to check on the progress and was very helpful.
Patricia, the office manger called me daily to let me know what would be done on the following day. Everyone was so helpful and accommodating. I absolutely love my new bathroom, it's my own spa.
I can't wait to do my kitchen next year. I would totally recommend alure to anyone looking for home improvement.
Thanks Alure!
Angel M – Ronkonkoma – 4/7/2015 4 Star Filtered
Shopping at home was fantastic. If we had to go to showrooms to pick everything out it would have taken weeks. We were able to see everything together right in our home. The cabinets, tile, flooring, counter tops, faucets, even cabinet handles. The best part about Alure was they showed up everyday when they said. My kitchen and bathroom were completed within just 3 weeks. It is a very professional operation. They warranty everything and really try to please you. They might be a bit expensive but your getting warranty and very very fast and professional service.
Lisa O. – Port Jefferson Station – 4/6/2015 5 Star Filtered
My husband and I contracted with Alure for a full kitchen remodel. Blythe, our designer, ensured that our kitchen would be 100% functional for our busy family with a fantastic design and layout. Our project manager, Mike, was very attentive, kept us on track and resolved issues quickly. The end product is exactly what I wanted in a new kitchen.
My mother has declared that it looks like we bought a new home because our kitchen is such an upgrade over what we previously had. I am very pleased to have selected Alure for this job and would recommend them to others looking for a professionally designed and installed kitchen. I look forward to using the Alure team in the future for remodeling my bathrooms.
James S. – Floral Park – 4/6/2015 5 Star Filtered
When we decided to have our kitchen remodeled we did our homework. We had several consultations but knew from the moment Sherry and Joe walked in the door they where going to be our pick. True professionals they gave us several options to consider and listened to our input. So in February 2015 Alure began our redo kitchen. The quality of each product from granite tops to handles for the cabinets was fantastic. Each member of the crew from demo to construction did a wonderful job. They worked hard and cleaned and prepared to cause the minimum of mess. I cannot say enough about Joe Russo he stayed on top of every inch of the job and made it a truly great experience. Our kitchen is beautiful special thanks to Sherry who put together a functional and elegant kitchen. What a wonderful team Alure has it made all the difference. We would recommend them to everyone in need of a renovation and plan to use them again someday. Jim & Chris Scigliano, Floral Park.
Craig T. – Merrick – 4/1/2015 5 Star Filtered
Alure renovated our entire home. The house was gutted to the studs. What seemed like a monumental task turned into a fun adventure as my wife and I worked with Blythe. We gutted 5 bathrooms, a kitchen, living room, den, removed walls, etc. She is fantastic!!! Best part is Alure is one stop shopping. We did all of the design selections with Blythe and all of the plumbing, electrical, permitting, etc. is done through Alure. Hassel free!
We also worked with Greg on our basement. It was a wreck when we moved in, but his vision really turned it into a beautiful room. We even added an office for myself.
We had Dave as our project manager. He kept the whole project moving, deliveries coming and answered our questions along the way. This was a big project and he was fantastic!.
Lastly, we enjoyed our trip to the Dominican Republic with our Partner Points and had the best time.
I highly recommend Alure to anyone who is in the market for home improvement work. Also, Blythe, Greg and Dave were truly a wonderful team to have worked with. We have also come to know many other Alure staff members and they are a great group of people A+!
Craig T.
Katherine N – Great Neck 3/31/2015 4 Star Filtered
Right advice, quality job, great ideas and always been satisfied with the results at on time work services.
Denise M. – Ronkonkoma – 3/27/2015 5 Star Filtered
We're halfway through our new 10 day kitchen remodel, and are already so impressed by how well everything has been going, and what a pleasant experience it's been! I felt so comfortable with our designer Carl and project manager Emilio right from the start. They have been personable, reliable and approachable every step of the way! Our demo and construction workers this first week, Greg & Robert, have done an amazing job! I am stunned by how hard they worked, how quickly they did their job and how friendly they were (not to mention the excellent quality of the end result)! I've been raving about and recommending Alure to all my co-workers all week! I can't wait to post another review when the project's completed next week!
Mary Ann H. – Bellerose – 3/27/2015 5 Star Filtered
This company is AWSOME. I had a kitchen and bathroom remodel. The designer was very talented and created a bathroom and kitchen that far exceeded my expectations. My project manager was fantastic. workers professional and very skilled. whenyou high a quality company you get quality work. Bravo Alure..
Karen F. – Roslyn – 3/27/2015 5 Star Filtered
I would strongly and personally recommend Alure. I contracted with them for a new bathroom. They started by accommodating my schedule for delivery of the materials. The workers and the construction manager were very professional and helpful. The finished product was absolutely beautiful. From the meeting with design consultant (incredibly helpful and kinda fun) to the final product, I am pleased with the work and the company. People say you get what you pay for, well after dealing with Alure I agree with that statement!
John B. – Lindenhurst – 3/24/2015 5 Star Filtered
If there was a way to give 6 stars I would. We just had a kitchen redo done on a small out east on Long Island. From the minute I walked in to Alure I was made to feel welcome and that my redo is in great hands. Ken from the design team could not have done a better job helping us understand the materials and making us feel at ease about the project. the team came to my home out east and went over the final details and Mike K. was there to add his expertise in the install. With his suggestions we made a few final changes and the project was started on time ( to the minute).The installers were pleasant , informative, clean and willing to please. A beautiful job!! I understood this to be a small job in comparison to other kitchens done by Alure but the team led by Mike K. made me feel as if I paid a million dollars. I would recommend them to anybody doing any home projects and I have. We are all looking for the contractors you can trust and do a great job, that old school tradesman. I found them! Class act! Thank you for my beautiful Kitchen!
Irene E. – West Hempstead – 3/22/2015 5 Star Filtered
Alure is a wonderful company that I recomment to everyone that needs a good quality top of the the line job! Everyone that I have dealt with has been very professional, and honest. I have dealt with contractors in the past, but Alure truly delivers what they promise and the end results are truly beautiful! Alure is a five star company through and through!
Laura N. – Kew Gardens – 1/8/2015 5 Star Filtered
Impressive! My two major home renovations went unbelievably smoothly with ALURE. Dare I say, this is a contracting company you can trust?!! ALURE was so on top of things, they had a work schedule in place so once the ball got rolling, one thing after another was finished and I didn't have to worry. ALURE took so much of the stress off my shoulders with their exceptional organization and punctuality. My 1928 kitchen and bath in Queens was demolished (to beams and brick) and rebuilt (new from ceiling, to walls, to floor) and ready to use in ONE month. No excuses, no delays, no nonsense. I anticipated patch jobs or hidden blunders, but the work was consistent, high quality and precise throughout (copper pipes, mildew-proof drywall, etc.). I live in a 86 year old building. The plumbers made sure my water pressure + quality was at its best, and they unclogged the back pipes of my newly installed kitchen sink so that I didn't have to worry about it later. The crew discovered a leak behind my walls, coming from the roof, and proceeded to ensure this was properly fixed–immediately. The plumbers, electricians and handymen (etc.) who came into my home were conscientious and diligent workmen. Everyone cleaned up after themselves each day, and when work was completed I was given a voucher for a free deep-clean to get rid of all the residual dust. I didn't have to nag anyone to get things done, in fact I received regular emails letting me know what specific work was to be completed each day. The project coordinator called at least every week to ask if I had any questions or concerns. The contractor showed up often to measure progress. The designer followed up to see if I felt happy with the job being done. I really cant believe it. In one month, I went from having a worn, old kitchen and bath, to having two beautiful, modern rooms ready to use. (And did I mention, this all took place in a co-op, and in December?!) ALURE went above and beyond. I highly recommend this truly praiseworthy, trustworthy, company.
Phyllis S – Bayside 10/7/2014 4 Star Filtered
I just had my kitchen renovated . the whole team at ALURE were great, starting with my sales person, rich reese. from the first time I met him at my apt, he was very thorough, easy to talk to , easy to reach when I needed him,etc. he explained everything to me very carefully and made sure I was informed on what was going on.
my project manager, fred misurella was the same..
To be expected, we had some frustrating "bumps" along the way but all of them were taken care of by the great team at ALURE.
Fred C – Astoria – 10/3/2014 5 Star
Had a front window put in. The came on time and completed the work on schedule. There was a minor problem that developed and they came out immediately and fixed. it. They gave us great service and their workers were experienced. I am going to have them install a new door in the front of the house.
Teri W – Commack – 9/2/2014 5 Star Filtered
I did a 5 day bathroom with them about 6 years ago and it was the best decision my family ever made. We had a horror story with our downstairs bathroom and 3 different contractors needed to come in to finish it and I went from store to store picking up all the different materials so when we were ready to do the upstairs bathroom, I was not going with a fly by night company. We got several estimates and Alure was close to the same price, but they offered so much more. I did not have to go pick out things in different stores, they brought the showroom to you and we were able to pick out everything at our kitchen table. We sat with a designer who looked at our taste around the house and was able to help guide us into picking the right color scheme, materials and help with the layout. We always assumed that since we had a 60 inch 1 sink vanity, that was what we would replace there, but with some guidance from our designer, they gave options and showed us with a 48 inch vanity, we would still get the counter space that we wanted, but it would open up the room and make it actually feel bigger. We optioned for the shower doors that had the bubble effect so that you couldn't see right through the glass, and it would give it a decorative look as well. With the pulse shower unit and rain shower that we put in the shower, it made it feel like a spa. To complete our bathroom, we fell in love with a tile we saw at the showroom in one of their displays and that was the final touch that we needed. 6 years later, it still looks brand new!
Jim J – Mamaroneck – 5/8/2014 3 Star Filtered
Allure was oK but beware of Owens Corning basement refinishing system the gurantee is BULL! after a few years the fabris seperates from the insulation and it is very hard to clean and pet hair clings to it like a magnet. Very expensive too. Get green sheetrock instead. Owens wont even come out and look at it to honor the gurantee
Nancy C – Farmingdale – 4/8/2014 5 Star Filtered
It seems like the customers that are satisfied do not bother to post reviews. We have used Alure for the past 20 years, on many jobs, big and small. When our roof needed to be ripped off and replaced, we did not even consider another company. We knew that Alure would stand by their work. I am not saying that everything always comes out perfectly, but they have always worked with us to make sure we were satisfied. In a way, that is the real mark of a good company. They built a garage and patio for us that we absolutely love, remodeled our kitchen, replaced windows, etc. I am speaking from long experience – this is a great company to work with.
Julee M – Seaford – 9/2/2013 5 Star Filtered
I had heard horror stories about how awful renovating a kitchen could be so we had put off this project quite a bit. Enter Alure. From the designers (Terry Darmino and Gina Bonura) to the Project Manager (Dave Webber) to the craftsman, our project was handled professionally, on schedule and wih great care and pride. We were quoted a price with no hidden fees or surprises. We were told it would take between six to eight weeks – it was completed 1 day shy of six weeks with very minimal follow up. Even the very few items that needed to be addressed after completion were handled exceptionally. My kitchen is gorgeous! Five stars is not enough to rate Allure. Gina and Dave make a great team and I strongly recommend this top notch company!
Brian P – Floral Park – 8/13/2013 5 Star
They did our kitchen and the job was amazing!!!! Beginning to end, no problems at all!!! Everything was as promised and no hidden charges, surprises, etc. Project manager Joe Russo made sure we were 100% happy and did a fantastic job with everything!
We recommend Alure Home Improvement to anyone looking for a no nonsense, stress free experience when dealing with renovations.
Thank you Alure
Susan P. – Melville – 6/20/2013 5 Star Filtered
I must say I wonder if you all are talking about Alure Home Improvements on LI,NY. The first reviewer is from San Diego,CA? My husband and I have a long relationship with Alure. He's an attorney and doesn't put up with any nonsense.I really can't think of one bad experience we've had. Phone calls are always returned.Appointments are kept. I have phone numbers for everyone connected to my project. Their troubleshooters are the best. They have solved some pretty complicated problems for us.Their Service Dept is the best. They hire talented,reliable and professional workers. I encourage anyone who is reading this to give Alure a call and judge for yourself. And, Jessica, "copious measurements" is the way you get the job done right the first time. A 2 hour appointment asking you about your plan and opinion is a GOOD thing. Maybe I've had too many bad experiences in my 41 years as a homeowner. Alure is a gift to us!
And, no, I am not related to anyone who works for Alure.
Terence S. – Oceanside – 4/5/2013 5 Star Filtered
I just had my house in oceanside re-sided due to Hurricane Sandy, I could not have been more pleased. It started with the salesman Mike Serra who not only explained every facet of the job but the computer generated model really helped me decide color and design. When the job started the professionalism began from Mike Preston the project manager to Jorge Peraza the foreman. I was so impressed I want Alure to re-design my kitchen, I highly recommend.
estatic
Terry Stackowitz, Oceanside,NY
R O. – Plainview – 2/28/2012 5 Star Filtered
We needed to install a brand new kitchen and spoke with various companies before deciding on Alure. One of our reasons for selecting Alure was the designer we worked with, Gina Bonura. Gina came to our home and listened to what we liked about our kitchen and created a design that works very well for us. She was very patient and helped us with our selections keeping in mind the price that we could afford. The assigned project managers, Jay and Dave, kept the project on track and the workers that came were very professional and courteous. They were truly a pleasure to work with.
John S.- Wantagh – 1/30/2012 5 Star Filtered
Alure Home Improvements are very professional . They answered every question we asked them. They were prompt with the installation and service. Roman who we chatted with throughout the process picking tiles and the kitchen, Also Dave who was the head of the project. I thouroughly recommend Alure Home Improvement to anyone who is thinking about home improvement.
Sara R. – Baldwin – 1/29/2012 5 Star Filtered
First let me say I'm a big advocate of customer service. I deal with it and give it everyday and I've been known to stop going to wonderful restaurants and shops just because a waiter or salesperson has been less than attentive. When we decided to give our 20 yr. old kitchen a soup to nuts makeover, we decided on Alure. From day one and throughout our project, Roman, our designer, spent time and gave advice and suggestions. He got to know my husband and I and only suggested things that would suit our needs, not what was easy and most expensive. In fact he pointed out specials that, being on a budget were greatly appreciated. Then we met our our project manager, Jay. Jay made things easy for us. I never had to worry about when someone was coming or how to coordinate projects, Jay did it all! I would get home from work each day and Voila! what was suppose to be done, was, and everything was clean! My kitchen is a work of art, I adore it. My only complaint is now I'm spoiled, I expect this kind of work from everyone!
Dave G. – Bayside – 1/29/2012 – 5 Star Filtered
We had used Alure for the renovation of our kitchen. And from start to finish they provided an excellent service. We were in touch with the Project manager from start to finish and knew exactly what was going to happen each day. And we are in a coop. The teams that were involved from Demolition, Installation of appliances, installing the new flooring, blacksplash and cabinets were superb. I now know why they have been on TV's Extreme Makeover. We are about to redo the Bathroom shortly with this company again.
Anne N. – Plainview – 1/27/2012 3 Star Filtered
Currently working with Alure to design a new kitchen. They have everything on premises so you don't have to run around to choose your floor, backsplash, cabinets, etc. The designer gave us several layout options and was receptive to the changes we suggested. We're looking forward to more cabinet space and more work space.
Paula S. – Levittown – 1/26/2012 5 Star Filtered
If you choose Alure, insist on Jim Galizia as your designer and Kaz and his crew to do the job. Although I am reluctant to offer a five star review of a company, I can give an honest critique of specific individuals. I have done 2 bathroom renovations through Alure Home Improvement. The first was a large, luxurious bathroom with all the bells and whistles, the second, a small, tight space. In both cases I was told by many that my ideas were unworkable and impossible to implement. In both I wanted wall mounted faucets, a walk in shower with no door or glass panel. In the large bath I have heated drying racks, a flat screen and jetted tub. The point I am making is that Jim has vision, as well as the desire to do what you want, not simply what is easier. His plan was detailed, and he thinks of things that might not occur to the homeowner, ie: if a door should open right or left, appropriate placement of outlets, switches, etc. Kaz lays tile like no one else and has the mathematical ability to figure the right shower floor slope for proper water drainage. Make sure he does all the plumbing, He is a personable perfectionist. Don't expect the lowest price from Alure, but you will be rewarded with quality from start (Jim) to finish (Kaz), and follow up for years to recaulk, reseal or replace as needed, no questions asked through Kathy Biggers. I am a happy repeat customer!
Julia D. – White Plains – 1/24/2012 5 Star Filtered
We give an A+ to Alure for an excellent job! From beginning to end, this complete kitchen renovation was well organized with friendly, competent people all along the way. We especially enjoyed working with Billie and Fred and loved the fact that at the end of each day we were informed about what would be happening the next day. In fact, we had a calendar of the full three weeks. We have told many people about Alure and how efficient and honest they are. We will definitely use them for our next remodeling project.
Annie T. – Levittown – 10/5/2011 5 Star Filtered
Our family was looking to have main bathroom redone. We chose Alure and have not regretted our decision. From start to finish they conducted themselves professionally and even at our initial consulation we never felt pressured to go outside of our budget.
We were promised the bathroom would be done in 5 days and to our excitement it was completed in 4 days, and we just love it. it is everything we hoped for and more. We look forward to working with them again in the future, and we would gladly recommend them to any of our family or friends who are looking to have work done.
John C – Holbrook – 1/31/2011 5 Star
We recently contracted Alure for their 5 day bathroom makeover and could not have been more pleased! Their salesman took several hours to go through all of the options with us, suggesting and steering us through the process with great skill and knowlege. The crew that came to do the bathroom was top notch, left no mess and were courteous and professional. The best part was… the 5 day makeover only took 3 DAYS! This was huge for us as it was the only full bathroom in our home. Every one comments that our bathroom now looks like a spa! Great job!
Maureen S. – Levittown – 1/20/2011 5 Star Filtered
Alure Home Improvement is a First Class company that not only delivers superior home improvement results but delivers in customer service and goes above and beyond to satisfy their customers. I have used Alure in 2006 for my bathroom renovation and recently again last October for a mini-makeover in my kitchen and both jobs exceeded my expectations. Now with their Handyman Department, you don't have to worry if you need something done in your home that you are going to get ripped off by someone who is just looking to take your money and run. Alure is a brand that promotes excellence in their services as well as their ability to troubleshoot any issues that may happen during a renovation, and to service their customers long after the work has been completed. If you are contemplating any type of home renovation, look no further.
Malachy O. – Meville – 1/13/2011 5 Star Filtered
. We are thrilled with the final results of our custom kitchen. From the design stage with Mary Lou to the workers and their commitment to their jobs all helped to achieve the kitchen we were dreaming of. We could not be happier. Many of our friends have shared their unpleasant stories of their renovation experiences and I can say that they were impressed with the work Alure has provided us. We think the concept of a "one point of contact" for all the trades is the way to go for a consumer. Mike Kelly was our project manager. He has been instrumental in overseeing the project and he can be credited with following through with each and every detail of our kitchen. He consulted, suggested and made sure that everything was successfully completed. The quality of the materials used, the workmanship and attention to detail was outstanding. We observed the different work crews from the demolition, floor, cabinets, electricians, etc and saw how much they took pride in their work. They worked until we were satisfied. I want to thank you for creating a company that leaves nothing to be desired.
Jim M.- Bayville – 1/12/2011 5 Star Filtered
We have used Alure for three major improvements to our home–a new roof, a remodeled kitchen and a renovated bathroom. My wife and fist heard of Alure on ABC's Home Improvement and thought of them when we first decided to have our roof redone. Their estimate was the middle of three and we contracted with them. The job was done so efficiently and professionally that we were positive we had chosen the right company for the job. We knew that customer service was their main claim for success and the assured us that satisfaction was guaranteed! Three weeks later, after a major rainstorm, we got a call from our project manager to make sure there was no leak and that assured us that Alure made good on ts promise.
When we decided to go for the new kitchen, we made ONE call and made an appointment to meet with a designer at the showroom. We were lucky enough to meet Terri D. and she walked us through the entire process. With a combination of expertise and good humor, she allayed my fears and she joined my wife in convincing me that I would love the finished project. I knew the price was considered high, but I finally realized you get what you pay for. Our project manager, Jay M., was always available and helped make Terri's plan come to vibrant life. We needed to take down a weight bearing wall, change flooring, light fixtures–the whole nine yards, and the process was a great experience. Each subcontractor was there on time and Jay guided the entire project with confidence and as a professional. Terri even helped us pick out the right colors for the finishing touches! We love the finished project and because we don't have unlimited funds, we like to be sure that we made the right decision.
When my wife decided we needed to redo the main bathroom, we contacted our designer friend Terri again, made the appointment and signed another contract. Within 5 days, we had a beautiful new bathroom from floor to ceiling! Jay guided the project again and we were absolutely and completely satisfied. Every worker was a wonderful craftsman, neat and clean, precise and professional. They even made a few terrific suggestions. Terri came to see the finished project, and guess what? She left with the measurements on our master bath, and is working on another project for us! That is probably the best recommendation we can give this company! We completely trust that we will have another great experience with Terri and Jay, in spite of my humorous complaints about spending so much money!
Other friends of ours who have tried to save a few dollars have told us horror stories about unfinished projects, unreachable contractors, bankrupt plumbers who are not to be found, and no recourse when there is a problem! Alure provides top quality products installed by top quality
professionals who stand by their work, aware of the fine reputation they have!! Can you do it yourself for less money? Definitely. But as efficiently and expertly, without being a pro? Never! As someone who values truth in advertising and honesty and integrity, Alure is my choice for remodeling!!
Chris G. – Elmont – 1/12/2011 5 Star Filtered
We recently had a 5 day bathroom make over done by Alure. Everyone involved in the process was helpful and extremely knowledgable. The sales rep clearly explained everythig. The job manager returned calls promptly and answered all of our questions. Both he and the crew went out of their way to finish on time, even with a delay caused by unexpected plumbing repairs. A number or reviewers have said that Alure is "expensive". Both my husband and I felt we got what we paid for. The quality of product and craftmanship was excellent. This company stands behind their work with a 5 year warranty on workmanship and installation. We had minor follow up issues (unavoidable issues that were no fault of Alure) that were dealt with within 24 hrs. We are a working class couple that doesn't have money to spend carelessly. Yes, quality costs more, but so does peace of mind.
Alure Online
Specials
View A Complete List Of Our Specials
Some restrictions apply, click the button below for more details.